Beckett, Blanton belong on bench
Start 'Em
Dan Haren (@LAD, @SD)
His figures (5.17 ERA and 1.49 WHIP) don't convey a pitcher who merits starter status, but aside from his season opener versus Cincinnati (four innings, nine hits, six earned runs) and his latest outing against Detroit (six innings, nine hits, four runs), Haren has a more manageable 3.81 ERA in his five other appearances. Taking on the Dodgers (second-fewest runs in the National League) and Padres (sixth-fewest) should enable further achievement this week. Due to his stumble out of the gate, Haren is owned in just 63.5 percent of FOXSports.com leagues. Jump on his bandwagon while room is still available.
Chris Tillman (SD, TB)
Tillman is proving last season's exploits (9-3 record, 2.93 ERA, 1.05 WHIP) are no fluke, posting a 2.03 ERA and holding adversaries' batting average around the Mendoza Line in his last four starts (all Baltimore victories). Like Haren, Tillman's 2013 stat line (3.76 ERA, 1.38 WHIP) is jaded by a couple of forgettable ventures in early April, and if the Oriole arm plans on long-term fruition, he'll need to curtail his penchant for free passes (nearly four walks per nine innings). However, Tillman has the composition of a frontline ace, a sentiment that's beginning to show in the season's early weeks.
The Rays enter this week as a top-10 offense, theoretically scaring some owners on the fence of implementing Tillman. Don't let this matchup deter your resolve, as Tampa has been extremely streaky rather than a consistent run-producing squad. And as for the Padres…well, they're the Padres. Feel free to start Tillman in almost all of formats.
Hector Santiago (@MIN, @LAA)
The 1.69 ERA and sub-1.00 WHIP are misleading, as Santiago did most of his damage in a relief role for the White Sox. Nevertheless, he hasn't been too shabby since moving to the starting rotation, evidenced by 14 strikeouts versus a lone run conceded in 12 1/3 innings of work in his two starts.
The Windy City bats have been quiet, meaning Santiago will have to continue his mound brilliance in hopes of notching a W. Furthermore, though the Angels' performance with the wood has been disappointing, they still possess the aptitude of a formidable order. However, Minnesota should offer a respite to these potential woes, and Santiago has been too good to ignore. He gets the nod in AL-only formats, and in deeper mixed leagues, feel free to roll with Santiago.
Jordan Zimmermann (@LAD, @SD)
Matt Moore (BOS, @BAL)
Felix Hernandez (@NYY, @CLE)
AJ Burnett (MIL, HOU)
CC Sabathia (SEA, TOR)
Jake Peavy (@MIN, @LAA)
Travis Wood (COL, NYM)
Mike Minor (@ARI, LAD)
Lance Lynn (NYM, MIL)
Anibal Sanchez (HOU, @TEX)
Doug Fister (HOU, @TEX)
Sit 'Em
Josh Beckett (WAS, @ATL)
For those looking for upside on Beckett, his velocity has relatively mirrored his historic output, and he remains a solid contributor for strikeouts with over eight per ballgame. Alas, surrendering nearly 11 hits and three walks per nine innings is a recipe for disaster, one that's paralleled to a 5.13 ERA and 1.49 WHIP. The Nationals have the fourth-worst run production in baseball thus far, and after their hot start, the Braves' bats have markedly cooled. Despite this harvest, or lack thereof, both NL East squads won't offer a walk through the park for Beckett. Even in deeper leagues, Beckett belongs on your bench.
John Lackey (@TB, @MIN)
Lackey's 2.82 ERA appears commendable in his first four starts since the 2011 campaign, but his 1.30 WHIP is more indicative of his execution. In his defense, Lackey does have 24 punch-outs in 22 1/3 innings, although this is negated by a drop in velocity and an elevated allowance of long balls. As it usually takes two seasons for a pitcher to regain form after Tommy John surgery, look for Lackey to be nothing more than a streaming starter the rest of the summer.
Joe Blanton (KC, CHW)
I get it. You see the rendezvouses with the league-worst White Sox and middling Royals, and suddenly you talk yourself into inserting Blanton into your starting fantasy rotation. Please shun this erroneous mindset, as I will let you in on a little secret: Joe Blanton is not good. I know, you wouldn't think such caution is necessary for a hurler brandishing a 5.66 ERA and 1.79 WHIP, but a hearty contingent will nevertheless utilize the Angels pitcher this week strictly off his schedule. I beg of you, don't become a rotisserie casualty of Joe Blanton's Joe Blantoness.
Juan Nicasio (@CHC, @SF)
Jeff Francis (@CHC, @SF)
Bud Norris (@DET, @PIT)
Luis Mendoza (@LAA, @OAK)
Pedro Hernandez (CHW, BOS)
David Phelps (@CLE, TOR)
Jeremy Hefner (@STL, @CHC)
Dillon Gee (@STL, @CHC)
Jonathan Pettibone (CLE, CIN)
John Gast (NYM, MIL)
Use Caution
Justin Grimm (@OAK, DET)
He's been decent in his first five starts this season, though after closer examination, the results become suspect, as four of those outings came against the Mariners, Twins and White Sox. Facing two of the top three offenses in the majors might correlate to a different outcome this week. Only start Grimm in AL-only formats.
Barry Zito (@TOR, @COL)
Zito has carried over last fall's magnificence into spring, owning a 2.75 ERA through seven starts. A 1.30 WHIP is troubling, and going into Coors Field is usually a death sentence for pitchers. Luckily for Zito, the Rockies have slightly pumped the brakes after their blistering start at the plate, while the Blue Jays struggle to find a semblance of consistency. Moreover, the Giants' defense and offense, mixed with Zito's endurance, is sound enough to give more than a fair share of victories to the former Cy Young winner's stat line. Available in half of FOXSports.com fantasy baseball leagues, Zito justifies his preeminent standing this week.
Jeff Locke (MIL, HOU)
A sub-3.00 ERA through seven starts has our attention, and working in pitcher-friendly PNC Park should facilitate additional success. Houston and Milwaukee rank in the middle of the pack in terms of run construction, and though Locke's .214 BABIP and putrid 1.2 K/BB ratio forecast trouble, expect his good fortune to last a little longer.
Derek Holland (@OAK, DET)
RA Dickey (SF, @NYY)
Andrew Cashner (@BAL, WAS)
Ricky Nolasco (CIN, ARI)
Marco Estrada (@PIT, @STL)
Kyle Lohse (@PIT, @STL)
Homer Bailey (@MIA, @PHI)
Justin Masterson (NYY, SEA)
Jason Vargas (KC, CHW)
Wade Miley (ATL, @MIA)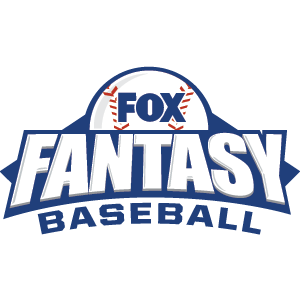 FOX Fantasy Baseball
Join or Create a Free League
Play Now!