Vargas a solid start…at home
Start 'Em
Alex Cobb (@KC, DET)
Owners might think we're making too much out of Cobb's seven shutout innings against the Marlins last week, but the 24-year-old righty's 1.17 WHIP illustrates the performance was no fluke. Cobb's 10 punch-outs should not be misconstrued as luck either, as Cobb averaged 9.5 strikeouts per nine innings in his last three years in the minors. Facing middling offenses in Kansas City (the Royals rank last in runs scored on the Junior Circuit) and Detroit (despite their offseason activity, the Tigers are in the bottom half in most American League batting categories), Cobb is a sneaky-solid bet this week.
Wandy Rodriguez (SD, @CHC)
While his 6-5 record won't bowl anyone over, Rodriguez's 3.29 ERA is nothing to scoff at. The Astros ace will have a platform to improve that figure against two of the more feeble lineups in the Padres (last in runs in the National League) and Cubbies (13th in crossing the plate). Fantasy owners might be somewhat disappointed in the Houston hurler's reduction in strikeouts this season (7.82 K/9 in 2011 to a 5.74 mark in 2012), but Rodriguez has also significantly cut his walk rate on the current campaign (3.25 BB/9 last year to 2.07) and is coercing more batters into ground-ball outs, making him a safe play.
Jason Vargas (OAK, BOS)
Bit of a Dr. Jekyll and Mr. Hyde enigma emerging from the Emerald City in reference to Vargas' performances on the mound. At home, Vargas has posted sound stats: 3.19 ERA, 1.10 WHIP and four homers surrendered in six starts. On the road? Not so much: 5.70 ERA, 1.30 WHIP and 16 jacks served in 10 outings. Luckily for Vargas proprietors, the Seattle starter is making two appearances in Safeco Field this week. Boston may cause some apprehension, but Oakland and their second-worst offensive attack should alleviate any woes owners harbor toward implementing Vargas.
Other Start 'Ems
Jake Peavy (@MIN, @NYY)
Ryan Vogelsong (LAD, CIN)
Johan Santana (@CHC, @LAD)
Clayton Kershaw (@SF, NYM)
C.J. Wilson (@BAL, @TOR)
Yu Darvish (DET, OAK)
Stephen Strasburg (@COL, @ATL) Gio Gonzalez (@COL, @ATL)
Yovani Gallardo (@CIN, ARI)
Henderson Alvarez (@BOS, LAA)
Sit 'Em
Drew Smyly (@TEX, @TB)
The jig may be up for the Motown neophyte. After mowing down the competition in his first six starts (1.59 ERA, .221 batting average), opponents have caught on to Smyly's pitching propensities, rocking the rookie to the tune of a 6.67 ERA in his last six appearances. A sub-4.00 ERA and 1.27 WHIP remain respectable output, but matchups against Texas and Tampa Bay won't facilitate further success on the upcoming slate. Even in AL-only formats, utilizing Smyly this week is a recipe for disaster.
Erik Bedard (@PHI, @STL)
Still not sure what's more outlandish: the Pirates sitting just a game out of the NL Central, or Bedard avoiding the DL. Unfortunately, June has not been as kind to the Pittsburgh pitcher as April and May (3.12 ERA), as Bedard is struggling with a 6.75 ERA, 1.60 WHIP and 1.80 K/BB ratio. Worse, Bedard's work on the road has been atrocious, as his ERA is nearly four runs higher away from the pitching-friendly confines of PNC Park. As the Buccos' schedule sees dates in Philly and St. Louie, best to go with a hands-off approach for Bedard.
Francisco Liriano (CHW, KC)
Dare I say, Liriano has been…gulp…good the past month, flaunting a 2.67 ERA in his last five starts. Better yet, Liriano's sabermetrics (.306 BABIP, 4.18 xFIP versus 5.74 ERA) predicted further providence for the much-maligned Minnesota pitcher. Alas, even with Kansas City stopping by, this week's itinerary doesn't forecast blue skies, with the heavy-hitting White Sox visiting the Twin Cities. As his Achilles' heel has been the long ball, Liriano could be on the business end of a beating this week.
Other Sit 'Ems
Brian Matusz (LAA, CLE)
Mat Latos (MIL, @SF)
Travis Wood (NYM, HOU)
Josh Tomlin (@NYY, @BAL)
Jeff Francis (WAS, SD)
Christian Friedrich (WAS, SD)
Josh Outman (WAS, SD)
Rick Porcello (@TEX, @TB)
Jordan Lyles (SD, @CHC)
Luke Hochevar (TB, @MIN)
Nate Eovaldi (@SF, NYM)
Liam Hendriks (CHW, KC)
Joe Blanton (PIT, @MIA)
Jeff Karstens (@PHI, @STL)
Ross Ohlendorf (@HOU, @COL)
Aaron Laffey (@BOS, LAA)
Barry Zito (LAD, CIN)
Use Caution
Daniel Hudson (@ATL, @MIL)
Since returning in late-May from a shoulder issue, Hudson has been hit-or-miss. In three of his five outings, he's relinquished three runs or less, owning a commendable 3.15 ERA in those starts. The other two appearances, however, have been nightmares, yielding 13 runs in less than six innings of work. Understandable if owners want to keep running out Hudson in hopes he turns the ship around, yet Atlanta and Milwaukee, squads that rank in the top third in runs in the National League, don't appear like an apropos setting for this rejuvenation.
Justin Masterson (@NYY, @BAL)
His ERA stands near the 4.00 threshold, but Masterson has been marvelous this month, holding adversaries to a .186 batting mark and brandishing a 1.24 ERA. Justifiably, formidable foes in the Yankees and Orioles wouldn't seem like the greatest of landscapes to continue this dominance, and Masterson's .283 BABIP indicates he may be in for a rough patch (especially compared to his historical output in that category). However, Masterson did hold the Reds and Cardinals, two of the better lineups in the NL, to a combined run earlier in June, so it's not out of the realm of possibility that this proficiency persists.
Phil Hughes (CLE, CHW)
I wish I knew how to quit you, Phil Hughes. In eight starts from May 6 to June 15, Hughes allowed 19 runs in 52.1 innings (3.27 ERA), with his only blemish a thrashing at the hands of the Halos (11 hits, seven runs, 5.1 innings). Yet just when it seemed safe to trust the former All-Star, the Braves knocked around Hughes for six runs, four of which came off homers. While the White Sox have been known to hit their fair share of round-trippers, Chief Wahoo's tribe is 12th in the American League in dingers. The support of the Yankees offense always makes Hughes a candidate for Ws, but your team's ERA and WHIP could be causalities.
Other Cautions
Felix Doubront (TOR, @SEA)
Tim Hudson (ARI, WAS)
Daisuke Matsuzaka (TOR, @SEA)
Gavin Floyd (@MIN, @NYY)
Bronson Arroyo (MIL, @SF)
Bruce Chen (TB, @MIN)
Ricky Nolasco (STL, PHI)
Dillon Gee (@CHC, @LAD)
Hiroki Kuroda (CLE, CHW)
Tommy Milone (@SEA, @TEX)
Travis Blackley (@SEA, @TEX)
Erasmo Ramirez (OAK, BOS)
Justin Grimm (DET, OAK)
Jake Westbrook (@MIA, PIT)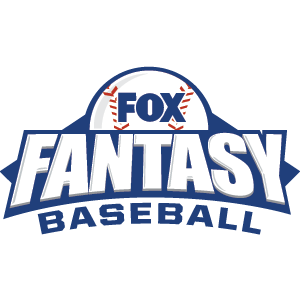 FOX Fantasy Baseball
Join or Create a Free League
Play Now!