LaHair, O's Davis lead transaction trends
With a month of games in the books, here are 10 of the most added fantasy baseball players.
Note: the following "changes" are week-over-week percentages.
Bryan LaHair
Change: +23.9 percent (48.9 percent owned)
Analysis: Well, it's about time! Still, to think over 50 percent of all fantasy baseball leagues do not need LaHair's services seem a little high. During his modest six-game hit streak, he's ripped four doubles, scored six runs and drove in five.
Buy/Sell: Bought
Chris Davis
Change: +16.4 percent (29.0 percent owned)
Analysis: Davis proved in 2008 and 2009 that he could provide some pop. He hit 38 home runs in those two seasons combined (HR every 18 at bats). His current triple slash .333 / .627 / 1.005 all rank in the American League top 10.
Buy/Sell: With 1B/3B eligibility, I agree with John Halpin that he is a suitable replacement for Evan Longoria.
Santiago Casilla
Change: +10.1 percent (21.8 percent owned)
Analysis: So, Brian Wilson (out for the season) is still owned in 38.6 percent of all fantasy leagues and Casilla (4-4 in save opportunites) is owned in 22.7 percent – up 10 percent week-over-week. What's wrong with this transaction trend?
Buy/Sell: If you need saves, add him. I trust him more than Carlos Marmol at this point.
Joe Saunders
Change: +9.2 percent (27.5 percent owned)
Analysis: Saunders has gone at least seven innings in each of his four starts this season. Historically a poor pitcher in April (4-8 with 4.94 ERA last three seasons), his 0.90 ERA and 0.87 WHIP are a surprise. He'll get you four to five strikeouts a game, but could easily be 4-0 if he had better run support.
Buy/Sell: Hold
Jose Altuve
Change: +8.3 percent (59.7 percent owned)
Analysis: Altuve's 33 hits lead ALL second baseman. You read that right. He's got 12 multi-hit games and some decent speed (four stolen bases).
Buy/Sell: Buy
Ted Lilly
Change: +7.9 percent (26.5 percent owned)
Analysis: He left his last start due to an oblique strain. Don Mattingly suggested he could miss his next start. Lilly currently carries a 1.38 ERA and 0.85 WHIP.
Buy/Sell: Hold
Kenley Jansen
Change: +6.8 percent (38.4 percent owned)
Analysis: The Dodgers' setup man has punched out a ridiculous 25 batters in 15 2/3 innings. Javy Guerra's eight saves rank second in MLB and he appears to have a solid hold on the closer's role for now. Still, fantasy pundits assume Jansen will take over at some point this season.
Buy/Sell: Buy
Jason Hammel
Change: +6.7 percent (48.9 percent owned)
Analysis: He's averaged more than six innings per start and hasn't allowed more than two earned runs per outing. It will be interesting to see if moving away from Coors Field continues to raise Hammel's stock for owners that take a gamble on him.
Buy/Sell: Buy
Carlos Ruiz
Change: +6.6 percent (34.8 percent owned)
Analysis: I get the feeling that you have owned Ruiz on your roster at one point over the last few seasons. When he's is in the game, he contributes. Plain and simple. Always a good add in leagues where you must start two catchers. His value is hurt because he isn't a lock to start every game.
Buy/Sell: Buy
Bryce Harper
Change: +4.4 percent (55.4 percent owned)
Analysis: Assume Harper gets sent back down to Triple-A once Ryan Zimmerman/Mike Morse comes off the DL. Still worthy of a roster spot in NL-only/12-team leagues or larger.
Buy/Sell: Buy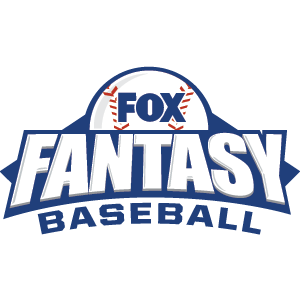 FOX Fantasy Baseball
Join or Create a Free League
Play Now!