Freeman, Santana falling through cracks
Aside from minimizing risk and making disparaging remarks toward other owners' teams, finding value is one of the fundamental philosophies of a successful fantasy draft. Although a player's performance influences this notion, it's the surpassing of an individual's projected production that is essential to this premise.
Case in point: Troy Tulowitzki's proprietors were pleased with the shortstop's output of 30 homers, 105 RBI, 81 runs and line of .302 batting average/.375 on-base percentage/.548 slugging average in 2011, but such numbers are expected out of a first-round pick. Figures of this magnitude were not imagined for the Indians' Asdrubal Cabrera, who was slotted in the teens at the shortstop position and viewed as a late-round selection. Hence, as Cabrera's offensive outburst (25 home runs, 92 ribbies, 87 runs, 17 stolen bases with a line of .273/.332/.460) was unforeseen, the Cleveland All-Star's appraisal theoretically exceeded the draft worth of Tulowitzki.
Keeping this model in mind, which players might outshine or fail to realize their preseason prospects in 2012? Utilizing the average draft position tool on the FOXSports.com Fantasy Baseball game, here's a rundown of players currently falling through the cracks in early drafts, as well those to avoid:
Undervalued: Freddie Freeman
There was a lot to like about Freeman in 2011. The Atlanta first baseman smacked 21 homers and posted a respectable line of .282/.346/.448 in his first full season in the major leagues. Unlike most rookies, he didn't wilt in the dog days of the second half. Freeman batted .292 with a .346 OBP after the All-Star break. He'll have plenty of ribbie opportunities with Michael Bourn, Martin Prado, Brian McCann, Dan Uggla and Jason Heyward surrounding the slugger. Oh yeah, he doesn't turn 23 until September.
So it's somewhat of a head-scratcher why Freeman is dropping almost two rounds later than his projected worth. Perhaps Atlanta's epic fall failure, one which Freeman was very much a part of with a .162 average in the team's final three series, remains fresh in the minds of fantasy owners. Additionally, managers preferring the presence of a veteran like Lance Berkman or Carlos Lee over Freeman's lack of work are skewing his average draft rank.
However, Freeman possesses an enormous amount of upside, whereas Berkman, Lee and other geriatrics are likely to regress. If his march through the minors is any indication, Freeman should continue his progression as a top-flight hitter. With 25 homers, 90 RBI and .300 average a distinct possibility, Freeman's current average draft position (known from hence forth as ADP) of 92.3 is a steal.
Overvalued: Ryan Howard and Chase Utley
With all their accomplishments, these two probably deserve their own separate write-ups. However, thought it would be apropos to knock out their value in a single synopsis as tribute to the duo's joint cameo in "It's Always Sunny in Philadelphia," which was one of the better athlete media appearances in recent history.
Alas, despite their comedic chops, the outlook for Philly's All-Star couple is ominous. Utley has missed 106 games the past two seasons, and further knee complications are expected to keep the second baseman on the sidelines to start the year. Worse, his production at the plate noticeably dipped for the second season in a row. At 33, Utley's best years may be a thing of the past.
Howard is no spring chicken either after turning 32 last November. The 2006 National League MVP had been making progress in his Achilles rehabilitation but was dealt a setback in late February, which forced him into a protective boot. Although the boot has been shed in recent days, a May return is Howard's best-case scenario.
These health-related issues have not impeded owners from selecting Utley and Howard as second-echelon performers at their position. If either is around in the middle of the draft, feel free to pull the trigger. But at their current ADP, not worth the risk.
Undervalued: Johan Santana
The last time we saw Mr. Santana was Sept. 2, 2010, which in the fantasy baseball world seems like five years ago. This injury-riddled sabbatical has correlated to a less than auspicious ADP for the Metropolitan ace, standing in at 210.3. Although health concerns certainly equate into this placement, I tend to believe the "out of sight, out of mind" principle is the catalyst for this predicament.
Santana has suffered no spring training setbacks and is on pace to be New York's roster come Opening Day. The two-time Cy Young Award winner was effective in 2010, finishing the year with a sub-3.00 ERA and 1.18 WHIP in 199 innings. The lack of lineup competence might impede his win total, and his velocity hasn't quite returned, but at this juncture of the draft, rarely does one find an ace of a staff. Throw in pitcher-friendly Citi Field into the mix, and it's a no-brainer.
Overvalued: Chipper Jones
Just spitballin', but when a player is discussing how physically grueling a particular spring training is compared to previous sessions, and the word "tired" routinely enters the conversation, something tells me said player may not be the soundest of investments.
Jones did manage to hit .275 with 18 home runs last season. Regrettably, that's not enough to convince me over the spring training reports of thigh bruises and fatigue, or just general aging. Third base lacks depth, but better options exist, such as . . .
Undervalued: Mike Moustakas
Owners are salivating over the offerings of Eric Hosmer, and with good reason: In 2011, the first baseman smashed 19 homers with a .293 average in only 128 games. Yet for those clamoring for Hosmer, it's Moustakas, ranked the No. 9 overall prospect by Baseball America before last season, who might prove to be the fantasy X factor out of Kansas City.
Concededly, Moustakas is still an unproven commodity on the major-league level after he logged 338 at bats in his freshman campaign in 2011. Although he initially struggled in the bigs, Moustakas finished strong and batted .379 with four homers and 19 RBI in his final 36 games.
Like Freeman, Moustakas' ADP of 176.5 seems to be a by-product of users favoring familiar faces such as Aramis Ramirez and Ryan Roberts. To some extent, this theory of experience over youth is understandable. What's not acceptable is Moustakas free-falling more than 40 spots from his FOXSports.com Top 300 rank.
Hot corner is in the short end of the talent pool this season, and a player with Moustakas' potential should not be descending to such draft depths. If the 23-year-old tumbles outside the 10th round in your league, consider it a blessing and snatch up the slugger as quickly as possible.
Overvalued: Stephen Drew
I hope you're sitting down: a Drew brother is starting the season on the disabled list. Shocking, I know.
Since his 2008 performance (21 homers, 91 runs, 67 RBI, .291 average), Drew has been penciled in as a possible breakout performer. Yet since that interval, his numbers have left much to be desired, owning a three-year average output of 11 bombs, 66 runs, 57 RBI and a .266/.332/.433 line. Injuries have undoubtedly played a role in this discontent, explaining why Drew continues to receive love in the draft rooms. Sometimes, though, it's not a matter of bad breaks, it's an issue of bad bones.
Undervalued: Brandon McCarthy
McCarthy quietly made a name for himself in the second half of 2011, winning eight games with a 1.07 WHIP and 3.15 ERA. Injuries and offseason trades have vaulted to McCarthy to honorary ace for Oakland heading into 2012, but you would never deduce as much staring at his 213.1 ADP. McCarthy's 2.86 fielding independent pitching mark and .296 opponents' batting average on balls in play suggest the 28-year-old may be the recipient of better fortune in 2012. And pitching in spacious O.co Coliseum won't hurt his cause. (And for those who argue Oakland's home park is the sole spur for McCarthy, his home and away WHIP figures are nearly identical.) He may not notch many wins and his strikeout rate is far from superior, but McCarthy will provide the much-needed assets of ERA and WHIP.
Overvalued: James Shields
From 2007-10, Shields owned an ERA of 4.17. In 2011, he posted a mark of 2.82. Did the right-hander turn a corner, or was he simply the beneficiary of luck? The numbers indicate the latter, as Shields held a .258 BABIP in 2011, far below his marks of .341 in 2010 and .308 in 2009. Shields' 3.42 FIP provides further evidence to a fortuitous campaign last season.
This hasn't stopped owners from drafting Shields in the eighth round or earlier in drafts ahead of such studs as Ricky Romero, Mat Latos, Michael Pineda and Madison Bumgarner. Viable pitchers are plentiful in 2012, meaning there's no excuse to be reaching for Shields at this level. If he's still around in the middle-to-late rounds, he's worth a gamble, but at this projection, leave him alone.
Top 300 Rankings | Position Rankings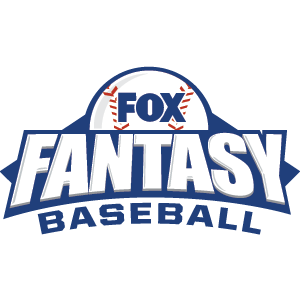 FOX Fantasy Baseball
Join or Create a Free League
Play Now!