Dollar Days: AL-only leagues
If you play in deep leagues, you can sometimes get to the "Who IS this guy?" portion of the draft or auction. We'll try to help by suggesting some $1 AL endgame options. Click here to review the NL-only fantasy baseball value buys for 2013.
Please note that there are no guarantees you'll get any of these guys for $1 – we just think you will. If, for example, Junichi Tazawa's uncle is in your league, all bets are off.
Catcher: George Kottaras, Royals
Kottaras was claimed off waivers from the A's in January. He'll battle catch-and-throw guy Brett Hayes for the job of Salvador Perez's primary backup, and with Perez possibly being the Royals' best hitter, his backup doesn't figure to play much. Just remember that Kottaras has some pop, with 24 homers in 592 career at bats, and nine homers in 171 at bats last season. If he plays 40 games, he can help, and his bad batting average won't make much of an impact on your fantasy squad.
First base: Chris Parmelee, Twins
This might be a stretch, but you could get Parmelee for a buck in a lot of leagues. He's eligible at first base, but is penciled in as the Twins' starting right fielder. He struggled last season after making the Twins' Opening Day roster, yet ended up hitting 22 home runs between Triple A and the majors. Look for 15 homers with a decent (.270?) batting average.
Second base: Chris Getz, Royals
Getz is battling Johnny Giavotella for the Royals' keystone job, bringing speed and defense to the table. He could steal 15 bases even in a part-time role. He's more useful than exciting.
Third base: Jamey Carroll, Twins
Carroll has a good glove while qualifying at second, short and third. You don't care about the defense, but you should care about his pleasantly popgun bat, which carries a .276 career BA. If Carroll gets close to everyday at bats again, he could score 60 runs and steal 10 bases. That's not bad, right?
Shortstop: Eduardo Nunez, Yankees
Nunez will be the primary backup on the left side of the Yankee infield, and could see at bats as the righthanded DH as well. With old guys Derek Jeter, Kevin Youkilis and (eventually) Alex Rodriguez in the mix, Nunez will get more playing time than you think. He'll hit for a pretty good average when he plays, and last season he stole 28 bases in 78 games between the minors and majors. As long as there aren't a lot of Yankee fans in your league, you should be able to sneak Nunez under the radar.
Shortstop: Brian Dozier, Twins
Dozier could grab one of the middle infield jobs away from Carroll or Pedro Florimon, and fantasy owners should keep an eye on him because he's easily the best hitter of the bunch. Dozier struggled to a .603 OPS as a rookie last season, but he's not the first youngster to disappoint impatient fantasy owners. If he wins a starting role during spring training, he should hit 10 homers and steal 10 bases, with a batting average that won't kill you.
Outfield: Seth Smith, A's
Smith has been a part-time player during his five-year career because he can't hit southpaws (.572 career OPS vs. LHP, .865 vs. RHP), and projects as a righty-mashing DH this season. That'll mean 12-15 home runs, which isn't really "mashing," of course. You might not get Smith for a buck, but he won't cost more than $2-3. One example doesn't mean everything, but I got him for $2 in my AL-only auction last year, and he didn't have as good a season in 2012 as he had in 2011.
Outfield: Franklin Gutierrez, Mariners
As noted in the Mariners' preview, Gutierrez averaged 15 homers and 20 steals from 2009-10 before illness and injuries slowed him down over the past two seasons. Going a buck on Gutierrez as your fifth outfielder represents a flier on a guy who's been forgotten by most fantasy owners. If healthy – and he appears to be – he'll play every day.
Outfield: Jarrod Dyson, Royals
Dyson doesn't have a job, but he didn't really have one last season either, and he played enough to steal 30 bases. He's the fourth outfielder on a team that will start the unspectacular duo of Lorenzo Cain in center field and Jeff Francoeur in right, and his manager really seems to like him. Dyson is a better-than-average endgame speed option.
Starting pitcher: Colby Lewis, Rangers
Lewis' 2012 season ended just after the All-Star break due to an elbow flexor tendon that required surgery. His recovery is going so well that his return timetable has been moved up from July to May, according to Rangers GM Jon Daniels. Lewis has posted a 3.93 ERA, a 1.16 WHIP and an above-average strikeout rate in 80 starts as a Ranger. He should help you over the final 3-4 months of 2013.
Starting pitcher: Lucas Harrell, Astros
Smart AL-only owners may be able to take advantage of their colleagues' unfamiliarity with the Astros. Harrell wasn't bad last season, posting a 3.93 ERA with a 1.36 WHIP over 193 2/3 innings. He's not going to be a breakout star at age 28, but his extremely high ground-ball rate – 57.2 percent last season, good for third-best in the majors – should help him stay out of trouble and repeat last season's numbers.
Relief pitcher: Carter Capps, Mariners
Do you have faith that Tom Wilhelmsen will keep his closer job? Let's say here that we should trust Wilhelmsen more than Carlos Marmol, but less than Craig Kimbrel. Sure, there's a pretty big gulf between those guys, but closers are a volatile bunch. If Wilhelmsen gets hurt, traded or demoted, Capps will probably have a 50-50 shot of beating out fellow fireballer Stephen Pryor for the ninth-inning role. However, Capps showed better control than Pryor and throws even harder, which is really saying something. Even if Capps doesn't get the big job, he might whiff 100 batters as a setup guy.
Relief pitcher: Junichi Tazawa, Red Sox
While there's no reason to trust new Sox closer Joel Hanrahan and his shaky control, the feeling here is that Andrew Bailey will assume ninth-inning duties if/when Hanrahan implodes. Still, an elite non-closing reliever like Tazawa will usually help your AL-only squad more than a potentially crummy sixth starter. Last season, he whiffed more than a batter per inning, displayed excellent control (5 BB in 44 IP) and got an above-average number of ground balls on his way to a 1.43 ERA and a 0.95 WHIP. While Tazawa probably won't post such eye-popping numbers again, he's a fine back-end, AL-only staff filler.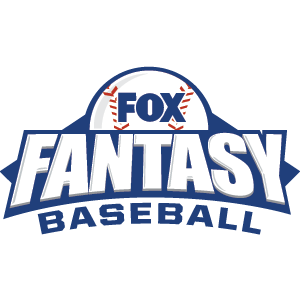 FOX Fantasy Baseball
Join or Create a Free League
Play Now!