2014 Fantasy Baseball: Mailbag
I rarely go the media-credential route for baseball games. Tend to think of myself as a man of the people. Or, most specifically, I can't sneak my friends or booze into the press box. And, judging by the first two games in my hometown of Cincinnati – where a whopping two runs were scored by the Reds and Cardinals – looks like I picked the wrong year to stop drinking.
Because of this predicament, I work the secondary market for ballpark entrance, usually to my benefit. In the past two seasons (counting playoffs), I've been to 80-something contests and paid full-ticket value only a handful of times. One almost feels guilty about this system…until realizing a) these vouchers have already been sold by the organization at sticker price and b) a stadium dog and drink costs the same as a Morton's steak.
However, thanks to a serious dose of cabin fever, I impulsively pulled the trigger on a season ticket package. It took all of 15 seconds for cognitive dissonance to set in. Not that I was bummed to be going to games; anything but. The issue at hand was if I could go to these games. For, as anyone who has lived in the Midwest can corroborate, weather can be a mother this time of the year. And with baseball's growing resistance toward doubleheaders, I knew every April contest was in jeopardy of prolonged delays.
Unfortunately this malaise has already come to fruition twice in the opening series, with Game 2 hit with a three-hour delay followed by a four-hour suspension the next day. It turns out I am clairvoyant. Also, an idiot.
In short, let this be a cautionary tale to stay away from tickets prior to game day during the spring. Even if the event sells out, I PROMISE that you will find a way into the stadium, even if it means shelling out a couple extra bucks. Infinitely better than waiting around the concourse during a rain delay on a Wednesday night.
On to this week's mailbag…
Garrett Baldwin from D.C. – Great piece on set-up men. But as an Orioles fan, it's R. Webb on deck. Buck favors sinker ball pitchers with plus-90 heat. O's will have situation closer split between Hunter/Matusz depending on matchup. Hunter bad against lefties, Matusz bad with righties. Look for Webb to establish himself early, then we'll probably see Hunter in 7th, Oday 8th, Webb in 9th
Webb is the enticing name out of the bullpen, but also the most unstable, entering 2014 with a 1.37 WHIP in 276 innings. Moreover, he doesn't have the punch-out propensity (career 6.3 K/9 mark) that is required from the position. Matusz and Zach Britton also raise an eyebrow, yet, at the moment, they seem more configured to long relief. O'Day has the permanence and track record that is preferred when a closing change comes to pass.
But let's cool these jets for a second. The set-up men article was merely a tool to help target potential assets. Garrett is not alone in doubting Hunter's merits as closer, though this skepticism is a bit unfair. While Hunter's career as a starter left much to be desired, he's flourished in the bullpen, verified in a 2.81 ERA and sub-1.00 WHIP in 2013. Give the man a chance before kicking him to the curb.
David Vest from West Melbourne, FL – In a NL only head-to-head 10-two of these bench OF's should I drop: Nate McLouth, Ryan Ludwick, Corey Dickerson, Chris Young or Peter Bourjos? Thanks so much.
Bourjos and McLouth. Still a little confused why Bourjos was brought in, as Jon Jay (career .293/.356/.401) is more than competent in center. Jay somewhat struggles with lefties, but he's still a better bat against southpaws than Bourjos. Unless the former Angel turns it on at the plate, expect Bourjos to be moved to a bench role by midseason.
As for McLouth, the versatile athlete is relegated to fourth-outfielder status with the Nats. He won't be grabbing enough playing time to warrant a spot on your fantasy roster.
Out of the names left in your collection, Dickerson has the highest upside thanks to the friendly confines of Coors Field. He won't give you much power, yet could be a good source of runs and average. Owned in just 2.1 percent of FOXSports.com leagues, Dickerson is one to watch as the spring progresses.
From @briggins – Why use this nickname for Joakim Soria still?
This is referring to me stupidly calling Soria by his old handle, "The Mexecutioner." Normally I'm opposed to people trying to dictate their own sobriquet, but as Soria wants to disassociate himself with the violence in his native country, totally understandable. I apologize to those who were offended by the remark.
Matthew F. from Portsmouth – What's the word on Kevin Gausman?
Two Baltimore questions in one mailbag! Gausman might start this Saturday for the O's as part of a doubleheader. Unfortunately for Gausman, the Orioles rotation, while lacking the pizzazz of other Junior Circuit contenders, is firmly set. Despite a strong effort in spring training, the fourth overall pick of the 2012 MLB Draft will be honing his craft in Triple-A Norfolk for most of this summer. Rest assured, if Baltimore's staff is hit with injuries or struggles, Gausman will be the first name called upon. In dynasty leagues, the 23-year-old is worth the stash.
Aw c'mon, it's only been three games! Facing Adam Wainwright, Michael Wacha and Lance Lynn will do that to a batter. As a fellow Hamilton fantasy owner, I'm not worried about Blazin' Billy in the slightest.
(But as a Reds fan, I'm secretly freaking the $&%# out. Cincinnati has zero alternatives if Hamilton fails, unless you count Roger Bernadina. And even Bernadina will tell you that's not an ideal option.)
That would be my boy Tim complaining about former Ohio Bobcats coach Jim Christian bouncing to Boston College. Poor Christian will not exactly be missed in the Buckeye State after taking 2012's Sweet 16 squad and promptly missing the postseason in consecutive seasons. Frankly, this promotion doesn't make sense, almost like a director watching Maggie Gyllenhaal's performance in The Dark Knight and going, "Her! That's who I want in my next picture: the one blemish on arguably the greatest movie of all-time!"
In case Ohio AD Jim Schaus is reading, I'd like to nominate myself for the coaching vacancy. I'm a four-time intramural champion, I can quote Space Jam verbatim and my first order of business would be naming Allie LaForce associate head coach (big with recruits). Concededly, there is an 89 percent chance I would get nailed in a Larry Eustachy-type scandal, so maybe I'm not the best candidate.
Hey now Terrence, he's supposed to be back in a few weeks! Granted, he'll get hurt again upon return, but still!
Seattle's Brad Miller is off to a hot start and has the highest upside of available entities. Owned in a mere 40.2 percent of FOXSports.com Fantasy Baseball leagues, Miller is your best bet if you're looking for a rest-of-the-season option. Others that fall in this long-term mindset are Arizona's Chris Owings (5.7 percent) and Houston's Jonathan Villar (26.8 percent). I'm especially big on Villar, as his speed could be a major contributor in winning your league's SB category.
If you are searching for a short-term insert, how about the venerable Derek Jeter? He hasn't been hampered by his past injuries, and who are we to proclaim the Captain as kaput? He won't contribute across the board, but will be a serviceable stop-gap for your roto team.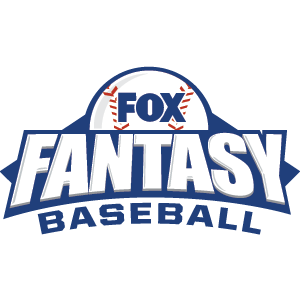 FOX Fantasy Baseball
Join or Create a Free League
Play Now!