Is Homer Bailey a frontline pitcher or $100 million fraud?
Homer Bailey has made two outings since signing a megadeal this winter, but Cincinnati Reds fans are already wondering: did the franchise shell out $100 million on a middle-of-the-rotation starter?
Bestowing an opulent contract to a pitcher is not just the riskiest investment in sports; considering "Mike Hampton" is grouped with "AOL-Time Warner merger" in a Google search of the subject, it's arguably the most perilous endeavor in all of business. The inconsistent nature of production from the mound, coupled with the fact that hurlers are going down with injuries like the Persian army in 300, makes this venture a relative crapshoot.
While some organizations, most notably Tampa Bay, have been forward-thinking in signing young guns to franchise-friendly deals, the majority of baseball waits for a player to hit his late 20s before locking him down for five-plus years. The upshot of this structure is that a pitcher has often peaked or is already on the downside of his career when his lavish contract begins. Note: six of the highest-paid pitchers in 2013 were Johan Santana, CC Sabathia, Tim Lincecum, Matt Cain, Roy Halladay and, yes, Barry Zito. All delivered below the standard expected of aces, with Santana and Halladay unable to contribute to their respective teams due to injuries.
The offseason signing of Bailey was a slight detour from this hardball procedure. The seventh overall pick of the 2004 MLB Draft, Bailey certainly has the talent of a frontline cannon, aptitude that has translated to two no-hitters since 2012. Moreover, Bailey is just 27 years old and only now hitting the stage where most pitchers experience their finest years. In that perspective, the extension seemed to be favorable to the Cincinnati ball club, as one of Bailey's faculty could fetch bigger dollars on the open market.
Alas, there was a contingent that questioned the prudence of this move. No doubt, Bailey's potential is at an All-Star caliber level, but, with a 4.25 ERA and 1.32 WHIP in 143 major-league starts, it was talent that was mostly unrealized. Even following a career-year in 2013, his numbers, while sound, were far from awe-inspiring (3.49 ERA, 1.12 WHIP, 8.6 K/9). Echoing the thoughts of the Cincinnati Enquirer's Paul Daughtery, is there a chance Bailey is merely a .500 pitcher with two no-nos on his resume?
The delegation of Bailey doubters has grown exponentially in the first weeks of 2014. The Reds have stumbled out of the gate to a 3-6 record and Bailey is at the heart of these troubles. The Texas native squandered 3-0 leads in both starts, surrendering eight runs in 9 1/3 innings of work to the rival Cardinals.
Now, I'm just spitballin' here, but the absences of the club's ace (Mat Latos), top three relievers (Aroldis Chapman, Sean Marshall and Jonathan Broxton) and catcher (Devin Mesoraco), along with Zack Cozart's ongoing protest against offense (1-for-26), probably had something to do with this start. Yet, because of the divisiveness over Bailey's ink, the 6'4" righty has drawn the bulk of early-season ire.
Bailey's 2014 campaign does have a few caveats. The Cardinals have been his nemesis throughout his career, rocking a 5.01 ERA and 1.51 WHIP in 19 contests versus St. Louis. As his two starts have come against the Redbirds, can't be too surprised with his shortcomings. Bailey also made his first start of the season with catcher Tucker Barnhart making his big-league debut. Though the organization is high on the backstop, the neophyte was visibly shaky at times, which contributed to the slightly-off rapport between Bailey and Barnhart. Other evidence to support a glass half-full perspective on Bailey: a 3.31 FIP and 3.34 xFIP from 2013, an increased velocity in his fastball, a growing confidence in his off-speed pitches and an improved defense at his aid with Billy Hamilton replacing Shin-Soo Choo in center.
Bailey's career ERA at Great American Ball Park is an entire run higher (4.77) than his output on the road (3.77). This is disconcerting since, you know, the Reds play half their games in such unfriendly confines.
On the other side of that spectrum, Bailey's career ERA at Great American Ball Park is an entire run higher (4.77) than his output on the road (3.77). This is disconcerting since, you know, the Reds play half their games in such unfriendly confines. Bailey's career 10.9 HR/FB rate is a major catalyst for these woes, an issue that won't be alleviated anytime soon. Although he's made leaps in maturity the past few years, he can still be a stubborn S.O.B. at times, and some worry this mulishness will prevent the realization of his full potential. And while Barnhart's unfamiliarity could be blamed for some command issues, you would hope a veteran – especially one with a $100 million contract – would be able to take the reins in that circumstance.
So where does Bailey fall on the starter continuum? He won't be a perennial Cy Young candidate, and his bullheaded demeanor will lend itself to the occasional blow-up. Even with these faults, Bailey will justify this deal if he comes close to replicating 2013's feats. Mike Hampton, he is not.
For $100 million, the Reds likely hold loftier aspirations. Yet in the high-stakes realm of starting pitching, its production they'll happily take.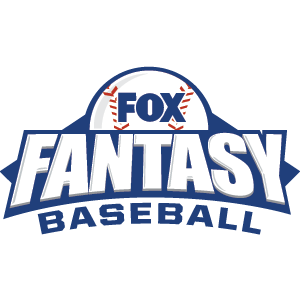 FOX Fantasy Baseball
Join or Create a Free League
Play Now!