2014 Fantasy Baseball Do's and Don'ts Draft Guide
There's an idealistic facet to the concept of "wingin' it." It's why the "Ever notice how 'What the hell' is always the right answer?" quote is ubiquitous on Facebook profiles. It serves as the plot element for the majority of romantic comedies. ("I know society says I should marry the rich, handsome jerk…but screw it, I'm going with the equally-handsome quirky guy with the heart of gold!") It's how college students justify a bar shuffle over studying.
Enticing as this ad-lib approach may be, rendering an outline is the time-tested practice for success. Need proof? The best parts of the Ocean's movies involve the gang formulating their plan of attack. The superior preparation of the Continental Army at Saratoga is cited as the turning point of the Revolutionary War. Jay-Z has three albums titled The Blueprint. George Clooney, America and HOVA. If that's not an endorsement, I'm not sure what is.
Let's throw fantasy baseball into that mix. Going into your draft without the proper groundwork will torpedo your season before it begins. Granted, working the waiver wire and trade block provide the finishing touches to your roster, but the foundation of your team is built in the draft.
With the start of the 2014 MLB year just weeks away, here are some tools to help construct a sound home for your fantasy squad:
Know Your League Settings
Sounds straightforward yet, unlike the relatively standard rules of fantasy football, baseball's configurations are a diverse bunch. Determine what stats comprise your league's scoring marks in order to fine-tune your approach. For example, Jose Altuve's .281 batting mark from 2013 is constructive for formats that credit average. On the contrary, his value takes a significant drop in OBP leagues, as the Astros second baseman reached base at a pedestrian .316 rate.
Aside from statistical categories, other structural components that deserve your attention are roster construction (possible position limits), lineup settings (weekly or daily), point calculation (head-to-head versus rotisserie) and draft composition (snake or auction).
You Down with ADP?
ADP, how can I explain it?
I'll take you frame by frame it,
Like Rob Neyer breakin' down a sabermetric,
A is for Average, D is for people Draftin'
The final P? Well…it's pretty happenin',
It's for Position, but not to a player's versatility,
Though playing multiple spots will boost draft priority,
Simply put: it's where a player's selected,
Like Mike Trout at No. 1 or Dan Uggla gettin' neglected
(Truth Bomb)
This tool helps you see where players go,
In drafts that already have been completed, so you can know
If you are reaching while you should be waitin',
Or vice versa (like with Billy Hamilton!)
This ain't no game…ok, yes it is,
After all, "fantasy" is in the title of this biz,
But without this weapon your draft will fizz,
It's ADP, an instrument you need to confer,
Making sure you don't go all premature
Many of you owners out there know just what I'm hintin' at,
And you problem think this rhyme is lame, ain't no doubtin' that,
So anyway, that's ADP and hope you're down with it,
But if you're not, here's your membership…
Explanation for the lyrically challenged: ADP will let you know if you need to wait or expedite your strategy for an asset. This gadget does have its pitfalls – for example, someone like Kris Medlen will have a deceptive ADP, as many drafts were already completed before his injury materialized – but, in general, gives a sense of how fantasy owners are appraising a player's stock. Make sure you have it handy on draft day.
Choose "proven" over "potential"
This counsel comes with a caveat. If it's the final rounds of the draft, shooting for up-and-comers or flyers is the preferred choice rather than established, albeit mundane, performers. However, many owners go this route throughout the draft, an erroneous mindset that wreaks havoc on their rosters.
The touted designation on an athlete is a precarious label, sometimes even serving as a kiss of death. Remember when Matt Wieters was supposed to be the "next" Johnny Bench? With a .255/.319/.420 split through five seasons, Wieters is closer to John Buck than Bench. Joba Chamberlain was groomed to be the heir to Mariano Rivera. Ask any Yankee fan how that turned out and you're guaranteed a profanity-riddled quip (although, in fairness, you could ask about the weather and get a similar retort). Can I offer anyone some Lastings Milledge or Cameron Maybin?
Grabbing neophytes like Jurickson Profar, Sonny Gray and Xander Bogaerts can serve a purpose. Moreover, following a dynamo like Profar is infinitely more alluring than selecting your Ben Zobrists or Aaron Hills. Nevertheless, the latter two will likely provide more bang for your buck, and while their talent doesn't translate to the highlight reels, its production that can be counted on for your fantasy team. In the early-to-middle rounds of your draft, it's this consistency and accountability that make the difference.
Be wary of wins
Most progressive leagues are shying away from crediting victories, and with good reason: wins are not indicative of a pitcher's execution. Though strong endurance and run frugality are vital pieces to this equation, wins are more of a byproduct of run support than an individual hurler's output. In this perspective, the buildup of wins is an endeavor rooted in fortune rather than performance.
Case in point: Lance Lynn. Out of the 43 National League starting pitchers that qualified in 2013, Lynn's 3.97 ERA ranked 33rd. His WHIP comparison tells the same story (1.31 mark, good for 32nd.) Yet, as a result of a powerful Cardinals lineup, Lynn finished the season with 15 wins, fifth-best on the Senior Circuit.
On the other side of the gamut, Matt Harvey posted a 2.27 ERA and 0.93 WHIP in 26 outings. Unfortunately, because the Mets delivered a paltry 3.65 runs in his starts, Harvey finished 2013 with only nine Ws.
Some formats still sanction wins, saving this figure from total condemnation. Merely be cognizant of the ramifications to your ERA and WHIP totals by bringing in a Lynn, C.J. Wilson or Jon Lester to your team.
Cool it with closers
All due respect to Jim Nantz, "The Run" is the tradition that's like no other. No, not the dash to the bathroom after going hard on the buffalo-dip nachos, but the reaction of chaos when closers begin falling off the draft board. For whatever reason, owners fret over being left in the cold with relievers more than any position. A temperament that, judging by the numbers, is unfounded.
Nine of the top-15 relievers in 2013 owned an average draft position of 180 or higher. Conversely, coveted firemen like Jason Motte, Joel Hanrahan, J.J. Putz, John Axford and Chris Perez all flamed out due to injury or erratic performance. This is not condemnation on studs like Craig Kimbrel and Aroldis Chapman, nor does it mean diamonds in the rough like Koji Uehara are easily attainable in the later stages of the draft. However, given the fickle nature of the job, cost efficiency and loss aversion are paramount ideologies, meaning Huston Street, Nate Jones or Steve Cishek, relievers expected to go in the later rounds, are smart picks over Joe Nathan or Jason Grilli. Patience truly is a virtue when it comes to closers.
(Game) Logs Don't Lie
The Roman Emperor Marcus Aurelius once stated, "Reject your sense of injury and the injury itself disappears." I'm guessing Troy Tulowitzki has never heard this proverb, considering the Rockies shortstop has surpassed 126 games in a season just twice in the last six years.
We tend to chalk ailments to a bad break. In truth, persistent ailments are not instances of tough luck; they are defects in a player's game. I've read multiple defenses for Chase Utley this offseason, with every piece stating, "IF Utley can stay healthy…" in some variation. The problem is, since 2009, Utley has averaged only 108 appearances per season. For Utley, DL trips are not a peculiarity. They are a pattern.
Furthermore, players don't magically get in better shape as they age – legally, that is (cough cough BARTOLO COLON cough cough) – it's often the exact opposite. Feel free to explore Tulowitzki, Jose Reyes, Yoenis Cespedes, etc. However, don't go crying to mama when these entities are marinating on the pine in the first week of May with their latest wound.
Shoot for balance over emphasis
This model is exhibited in two forms: stats and roster development. To the former, a surefire path for failure is ignoring a particular column to focus on other scoring categories. This system takes life when managers neglect saves in favor of strikeouts and wins, or emphasize runs and RBI over steals. The outline seems coherent, but the hiccup in the game plan calls for supremacy in the remaining departments, an undertaking that's achievable in theory yet tedious to meet. Another upshot of this design is that it inevitably links to depth issues on your roster, putting your team in a tough spot when injuries take their toll.
Which brings us to our next mistake: taking the best available player over lineup needs. Regularly this happens with first basemen, outfielders and pitchers as an owner, despite having these spots more than occupied, will select a perceived asset in hopes of parlaying it in a trade. Three problems with this mindset: 1) If the player is in such high demand, what's he doing available this late in the game? 2) If you're hoping to make a deal with this player, that's putting the onus in your fellow owners' hands to ensure that you get fair value on the swap, making this a perilous trip. 3) You're hoping that whatever unfulfilled positions you have can be easily satisfied. Within the final hitch lies my biggest qualm, as I'm a firm believer in spreading the wealth rather than putting all your eggs into one basket.
By shooting for no weak links in the chain, your depth and all-around soundness will vault you into a better position to compete for your league title come fall. One warning: this tactic often correlates to a lack of pizzazz in terms of attractive, household names on your roster. While this may make trading a tad harder, trust us, the production will outweigh their name recognition.
Note a change in scenery
This can be role adjustment or switching teams or leagues, yet our main concern is the effect a ballpark will have on production. One name that turns up in this application is Robinson Cano, as many think the five-time All-Star will lose some pop leaving hitter-friendly Yankee Stadium for a pitcher's paradise in Seattle. While Safeco Field might shackle Cano, the Bronx wasn't necessarily the facilitator for his success, as the second baseman's career home-and-away numbers are nearly indistinguishable, with a .305/.351/.507 line at home compared to a .312/.359/.503 slash on the road.
A new landscape that is of concern is A.J. Burnett's new digs. Following a rough stint in pinstripes, Burnett experienced a career rival in the Steel City the past two years. However, how much of Burnett's success was an offshoot of PNC Park? Turns out, it was the primary enabler: Burnett owned a 2.37 ERA and 1.06 WHIP in 95 innings at home versus a 4.22 ERA and 1.37 WHIP in 96 road innings. This falls in line with 2012's harvest (3.10 ERA, 1.21 WHIP in Pittsburgh; 4.10 ERA, 1.27 WHIP in away starts). Now on the mound in the City of Brotherly Love, Burnett's splits assert to stay away.
Other offseason shifts that deserve your attention: Shin-Soo Choo, Jacoby Ellsbury, Ian Kinsler, Curtis Granderson, Matt Garza and Nelson Cruz. Set aside the time for due diligence on the possible effects for this environmental upheaval.
How to Handle Shortstop
Two schools of thought on this position. The first is, with the disparity between the upper echelon and the second tier, grab a shortstop as quickly as possible. On the other end of the spectrum, some believe that, due to a lack of conviction in the distinguished articles at short (Injury concerns with Tulowitzki and Reyes, Jean Segura's second-half struggles, Everth Cabrera sans steroids, Hanley Ramirez's, ahem, Hanley Ramirezness), it's better to take a wait-and-see approach in order to minimize risk.
Historically, I have gone with the first disposition. This year? I'm jumping camps. There's not enough consistency from the alleged cream of the crop to warrant high picks. Personally, I will be waiting for the likes of Starlin Castro, Jed Lowrie and Jhonny Peralta in the later rounds than stick my neck out for one of the first six-to-seven guys at the position. Mentioned above, one of the main tenets of a sound draft strategy is extracting value. In this stance, the Castro/Lowrie contingent will deliver.
FIP is your friend
For those not familiar with Fielding Independent Pitching (FIP), from our FOXSports.com sabermetrics glossary:
"Measures three outcomes that pitchers are responsible for – walks, home runs and strikeouts as, to some degree, every other result is a product of chance. A homer does the most damage, while a walk has more impact than a strikeout. FIP highlights a pitcher's performance apart from his team's defense and computes to a number similarly digested as ERA. This number illustrates how well a pitcher should have performed over a given period of time.
"Major discrepancy between a pitcher's FIP and ERA can assist as an indicator for future progression or regression, as a FIP higher than ERA signals luck was involved, whereas a lower FIP screams misfortune."
This is not always the case, as Johnny Cueto has made a career of posting significantly lower ERAs than his FIP marks dictated, but there are few cracks in this model. Though ERA and WHIP totals can be revealing of a pitcher's adventures, make sure FIP is part of your appraisal equation, too. It's why Doug Fister was better than believed last year and the reason you should hesitate on Shelby Miller. It's also useful in uncovering sleepers, like Rick Porcello. And finally…
Have fun
True story: I've seen a grown man cry on draft day after looking at his roster in shame. This ain't storming Normandy, cowboy. Enter your draft with the proper research and this selection process will be a breeze. And even if you screw it up, so what? It's fantasy, so kick back, relax and enjoy.
True story: I've seen a grown man cry on draft day after looking at his roster.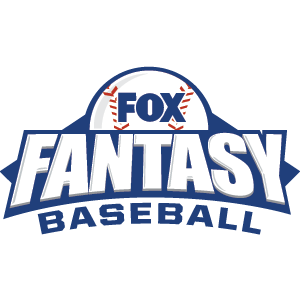 FOX Fantasy Baseball
Join or Create a Free League
Play Now!