2014 Fantasy Baseball – Buying into revival from Pineda and the Melk Man
By sports journalistic law, I'm obliged to begin every baseball column in April by reminding readers to pump the brakes on reading too much into the opening week's events.
There is truth to this proclamation. The season is in the type of embryonic state that allows Charlie Blackmon to lead the league in batting, Chris Colabello to be a run-producing machine and the Marlins to sit atop the division standings. Even an entire month's worth of games fail to provide the assurance in surprise or amplified performances to forecast the rest of the campaign. In 2013, Mark Reynolds, Justin Upton, Kevin Slowey and Patrick Corbin were among the top players of April. To some extent, all came crashing back to Earth as the summer rolled along.
Conversely, it's foolish to completely disregard the early proceedings on the diamond. Last I checked, these contests count. Coupled with reflections and musings from six weeks of spring training and the early weeks of the season can at least nod to developments to keep an eye on. And two of the biggest happenings in baseball emanate from the AL East, where Melky Cabrera and Michael Pineda have commenced on comeback trails, albeit on different paths.
It seems like a lifetime ago, but Pineda was one of baseball's rising luminaires on the mound. In his rookie year, the then-22-year-old posted a 3.74 ERA and 1.10 WHIP in 171 innings for the Mariners and earned a trip to the Midsummer Classic. Unlike most young guns who ride the fastball to prominence, Pineda's star shined bright thanks to a diversified pitch arsenal, including a knee-crippling slider. It was the type of talent, along with an imposing physical frame (6'7", 265 pounds), that projected long-term success.
The Pinstripes acquired Pineda in the infamous trade that sent Jesus Montero to Seattle in January of 2012. The barter has been a persona non grata for both clubs – Pineda has missed the past two seasons with shoulders issues, Montero was nailed in the Biogenesis scandal and is currently toiling away in Triple-A.
However, judging by the rejuvenation from Pineda during the Grapefruit League (1.20 ERA, 1.00 WHIP in 15 innings), it appears the Yanks may be getting the upper hand in the deal. (About time something went the way of that scrappy, tough-luck franchise. Shows you that good things DO happen to good people.) Pineda's off-speed and breaking balls were displaying sharp movement, and his velocity was slowly creeping back to his pre-surgery levels in the mid-90s.
Yet we've seen spring-training aberrations before, putting Pineda's New York debut this past weekend under the microscope. Pineda did not disappoint, going six innings of one-run ball for the Yanks against the Blue Jays. He surrendered five hits and zero walks while striking out five, doing so on an efficient 83 pitches. More importantly, his slider is as impressive as ever, throwing 33 snappers on the outing, 27 of which went for strikes.
With the loss of Robinson Cano, Mark Teixeira already making a trip to the infirmary and a lineup loaded with vulnerable parts, the Yankees won't be living up to the "Bronx Bombers" moniker this season. Nevertheless, New York's order is still formidable and more than capable of providing ample run support. Pineda, owned in just half of FOXSports.com Fantasy Baseball leagues, is an entity that could prove a sound SP3 in 2014. If he's available in your format, buy into the revival.
A resurgence that requires a broader leap of faith is occurring north of the border, where the Melk Man has three jacks and 10 hits for Toronto. Those three homers are significant, as it matches Cabrera's long-ball total from 2013.
As for the elephant in the room – will Melky perform sans illegal substances? Similar inquiries face all that have been nailed in baseball's ongoing steroid saga, but none of the accused have seen a stock drop quite like Cabrera's.
Imagining Cabrera as the guy who hit .346 in 2012 is a pipe dream since a) he had a .379 BABIP that year and b) he's – ostensibly – no longer on the juice. On the other side of this matter, Cabrera is only 29 years old, and even for his pitfalls in 2013, still hit .279. Remember, Cabrera played last summer with a tumor in his back – one that was so enlarged that doctors were amazed he was able to suit up – and a nagging knee issue.
In this theory, it's not out of the question to shoot for something close to Cabrera's 2011 line – a .305 average, 18 homers, 102 runs, 87 RBI and 20 steals – with a slight decrease in swipes. The Blue Jays outfielder was raking down in Florida, hitting .405 in 23 spring-training affairs, making this first-week showing not overly surprising.
As for the elephant in the room – will Melky perform sans illegal substances? Similar inquiries face all that have been nailed in baseball's ongoing steroid saga, but none of the accused have seen a stock drop quite like Cabrera's. Obviously there's risk associated with his investment, yet, owned in just 16.5 percent of FOXSports.com Fantasy Baseball leagues, it's one that's worth the roll of the dice.
Besides, if both these wagers flame out, don't blame me. I prefaced this article about baseball's opening weeks, right?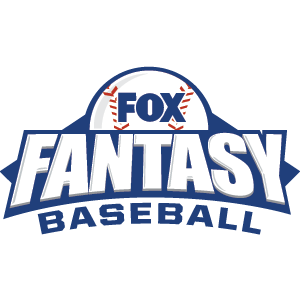 FOX Fantasy Baseball
Join or Create a Free League
Play Now!