Fantasy Preview: Baltimore Orioles
2013 Fantasy Preview: Baltimore Orioles
The O's earned an American League wildcard berth last season thanks to a 29-9 record in one-run games. That kind of luck – er, performance – tends to even out, so they'll need to improve in other areas if they want to contend again. But since we care only about fantasy implications …
Offseason moves:
Re-signed OF Nate McLouth
McLouth provided plenty of second-half help for fantasy owners, with seven home runs and 12 steals in 89 games. But look more closely, and you'll see an underwhelming .694 OPS, along with a probable playing-time threat in Nolan Reimold. Mixed leaguers shouldn't bother with McLouth.
Signed SP Jair Jurrjens
Remember when Jurrjens made the NL All-Star team in 2011, and posted a 2.60 ERA in 2009? For this injury-prone, soft-tossing righty with a subpar strikeout rate, those days are probably gone. Stay away, even if he makes the rotation.
Claimed 2B/SS Alexi Casilla
The somewhat speedy Casilla (21 SB in 106 games last season) will serve as insurance against Brian Roberts' injuries.
Lost 1B Mark Reynolds to free agency
The emergence of Manny Machado made Reynolds and his sky-high strikeout rate expendable. Reynolds will start at first base for the Indians, where he'll try to bat higher than .221 for the first time since 2009.
Projected Lineup
1. Nick Markakis RF
2. Nolan Reimold/Nate McLouth LF
3. Adam Jones CF
4. Matt Wieters C
5. Chris Davis 1B
6. J.J. Hardy SS
7. Manny Machado 3B
8. Wilson Betemit DH
9. Brian Roberts 2B
The leadoff spot is uncertain, with Markakis, Roberts and Reimold/McLouth as possibilities. Markakis was having a solid season before going down with a thumb injury in early September, and could be a .300, 20-homer guy. Jones should come close to another 30-homer, 15-steal season, while Davis' 33 homers were a pleasant surprise for the vast majority of people who thought he could only hit in the minors. Wieters and Hardy are likely to repeat as solid if unspectacular fantasy performers at premium positions.
Rotation
1. Jason Hammel
2. Wei-Yin Chen
3. Chris Tillman
4. Miguel Gonzalez
5. Steve Johnson
CL: Jim Johnson
Hammel threw harder, struck out more batters and induced more ground balls than he ever had before. We don't know if he'll do it again, but he'll have more upside than other SP5 types in mixed leagues. Chen could be a solid AL-only option, while Tillman's sub-3.00 ERA was helped by some fortunate BABIP luck (.221); don't reach for him, even if he might be improving. The final spot figures to be up for grabs between Johnson, Jurrjens, Brian Matusz and Jake Arrieta, and you should avoid all of them. One or all will be replaced soon enough by a certain stud prospect mentioned later in this article.
Raise your hand if you had Jim Johnson pegged for 50-plus saves last season! Yeah, same here. Johnson throws plenty of strikes and gets tons of ground balls, but his inability to miss bats will make him a bit riskier than the top-tier closers (who are all inherently risky, anyway). If Johnson turns into a pumpkin, Pedro Strop seems likely to step in, though his shaky control might drive Buck Showalter crazy.
Big questions:
Will Roberts finally be healthy?
He hasn't played more than 60 games since 2009, so the guess here is a big, fat NO. If you want to draft Roberts late in a shallow league with the idea of replacing him quickly if things don't work out, fine. Otherwise, stay away.
Will Machado improve in his first full major-league season?
The 20-year-old Machado made an earlier-than-expected debut for the O's last summer, shifting to third base in a move that filled a real-life need while disappointing fantasy owners. He hit 18 homers and stole 15 bases between the minors and majors, and could offer similar power/speed production for you in 2013. However, as talented as Machado is, he's still very young, and probably a couple of years away from making a big impact. Note that Hardy is signed through 2014, so Machado isn't likely to move from the hot corner soon.
Sleeper
Again, McLouth isn't very good. Reimold missed most of 2012 due to a neck injury, but hit 19 homers and stole nine bases between the minors and majors in 2011. He might fly below the radar in AL-only leagues.
How soon will Dylan Bundy join the rotation?
It's possible that the 20-year-old Bundy – universally regarded as one of baseball's top three prospects – will break camp with the O's. It's far more likely that he'll start in Double A, spend most of the season in the minors, and be limited to about 150 innings. Keeper league owners should be all over Bundy if he's still available, but he won't pitch enough to help in redraft leagues this season.
Top prospects
Dylan Bundy, SP – Stud. Blue chipper. Great attitude, according to most. Future ace.
Kevin Gausman, SP – Gausman is a big, talented righty who was drafted by the O's last year, but at 22 with only 15 professional innings under his belt, he's still at least a year away from helping the big club. If you want to draft a starter in your dynasty league, Gausman is a solid candidate.
Jonathan Schoop, 2B/SS – Schoop batted .245 with 14 homers at Double A last season, and might start 2014 at the keystone in Baltimore.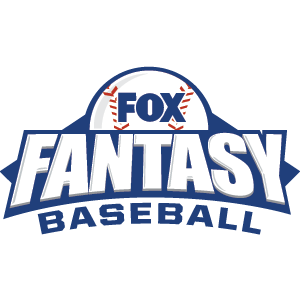 FOX Fantasy Baseball
Join or Create a Free League
Play Now!