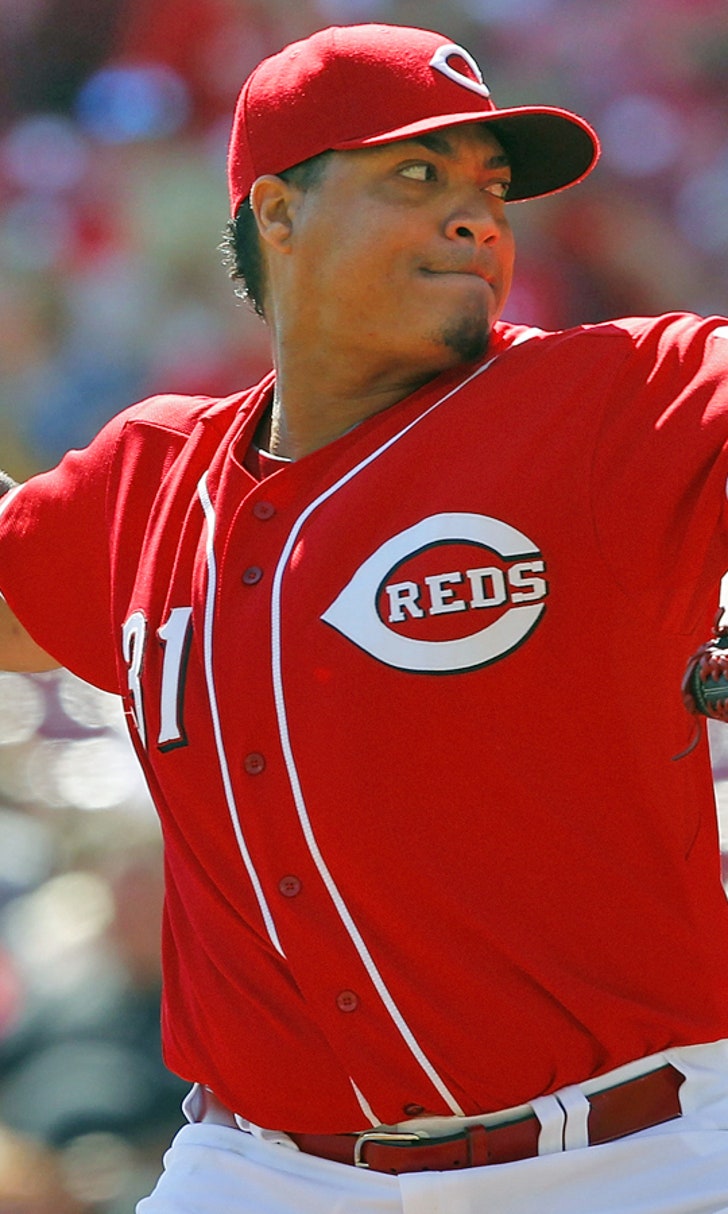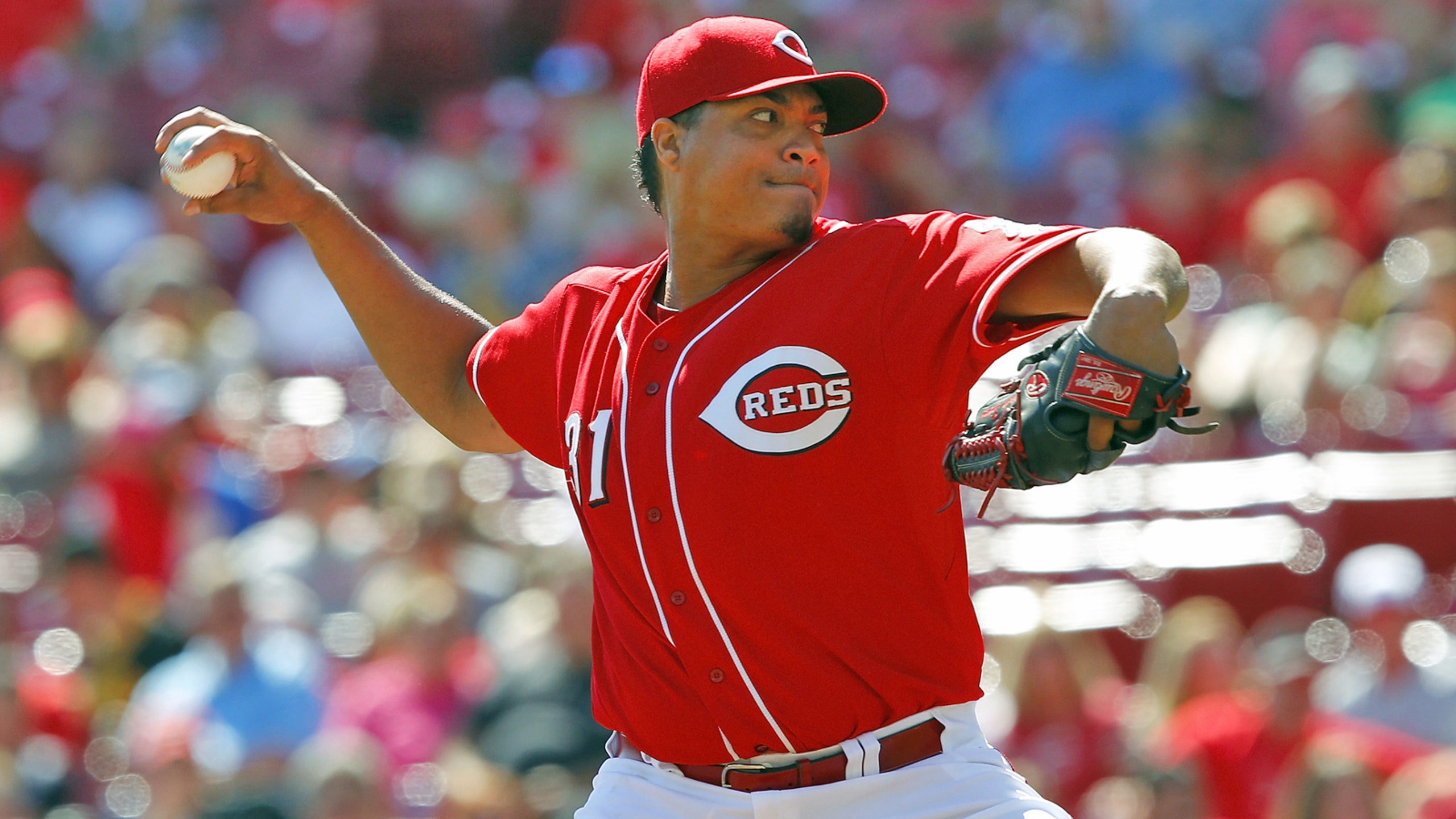 Tigers obtain All-Star starter Simon in trade with Reds
BY foxsports • December 11, 2014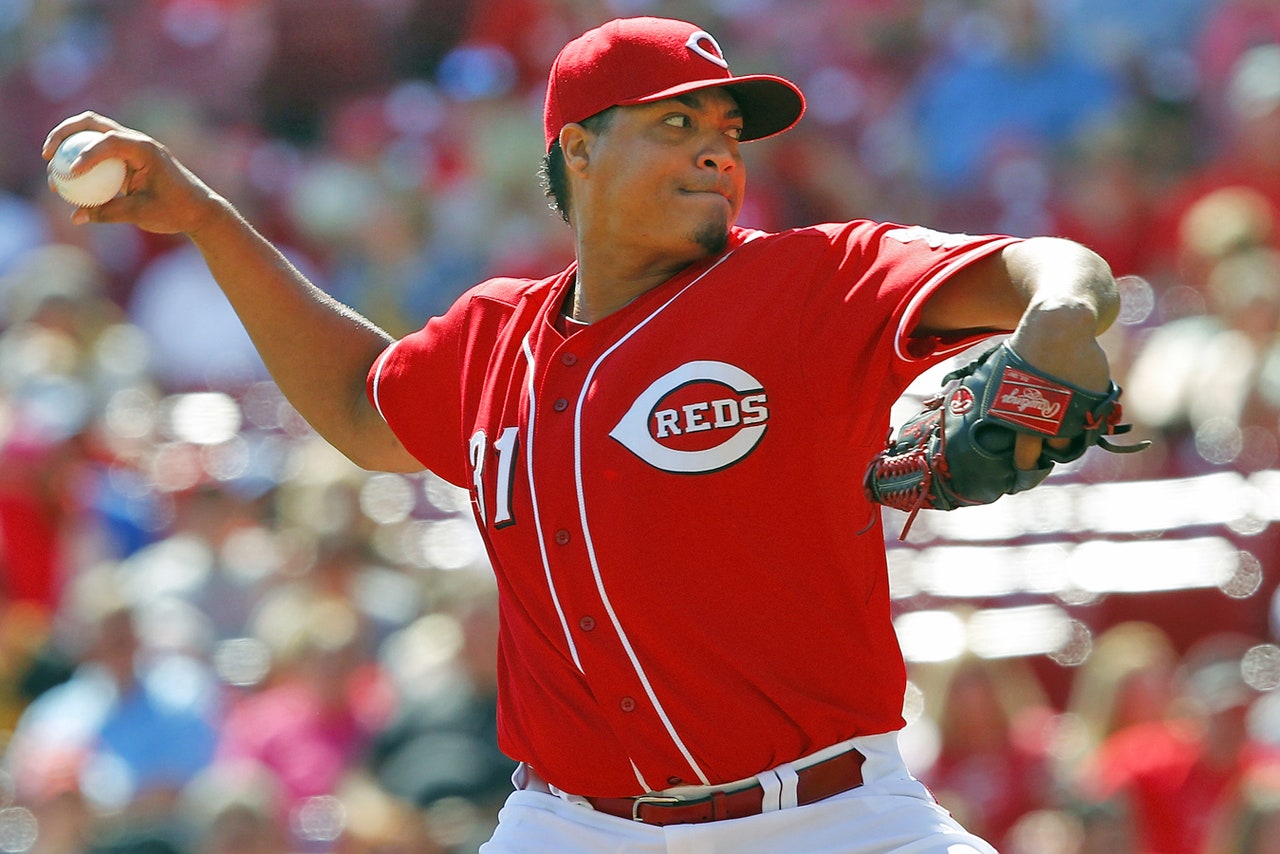 It's a good thing Dave Dombrowski and Walt Jocketty didn't remain in their suites with those shiny "Do Not Disturb" signs on their doors. The two old friends might never have known they had rooms right across the hall at baseball's winter meetings.
The two pals made a trade Thursday morning. Dombrowski's Detroit Tigers acquired pitcher Alfredo Simon from Jocketty's Cincinnati Reds for a pair of young players.
"We made the deal in the hallway," Jocketty, the Reds' general manager, joked when he and Dombrowski announced the trade together on the main stage in the media room.
Cincinnati received minor league right-hander Jonathon Crawford and infielder Eugenio Suarez as part of the deal, announced Thursday on the last day of the Winter Meetings.
Simon, a 33-year-old right-hander, was 15-10 with a 3.44 ERA last season, when he was selected to the National League All-Star team. He gives the Tigers a new starter on the same day they traded right-hander Rick Porcello to Boston.
"He's a guy that we slot right into our rotation," said Dombrowski, Detroit's president and general manager. "It creates some depth for us to allow us to do some other things. We gave up two good young players, but it's also a situation that we were able to get a guy that made the All-Star team last (season) and gives us depth in our rotation."
Crawford, 23, was a first-round draft pick in 2013 and went 8-3 with a 2.85 ERA this year at Class-A West Michigan. The 22-year-old Suarez hit .242 with four homers and 23 RBI for Detroit last season.
"Coming here to the winter meetings, one of our objectives was to try to clear some payroll space and also make the best deal we could," Jocketty said. "It's tough to give up a player like Simon who was very, very good for us."
Cincinnati also dealt pitcher Mat Latos to the Miami Marlins.
---
---