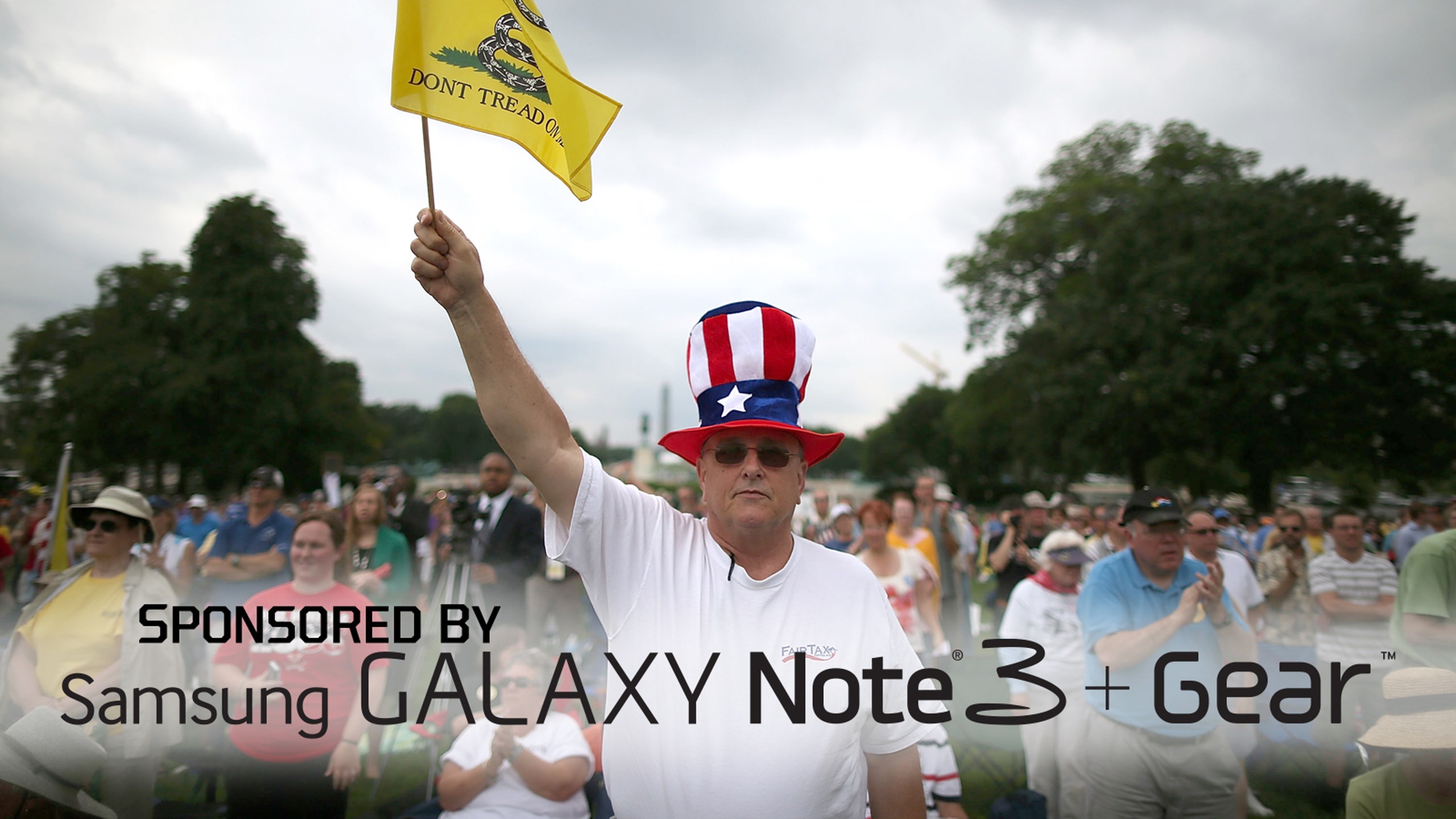 Tea Party members have serious beef with Atlanta Braves' new stadium
BY Sam Gardner • December 18, 2013
The Atlanta Braves are moving forward with plans to build a new baseball stadium in the Cobb County suburbs, and the Tea Party is none too pleased about the development.
According to Bloomberg, the Atlanta Tea Party Patriots are expected to file a lawsuit against the Cobb County Board of Commissioners, which voted 4-1 in November to build the $672 million stadium using more than $300 million in taxpayer funds.
"If Cobb County is allowed to get away with this," said Debbie Dooley of the Atlanta Tea Party Patriots, "you can bet other counties will do everything in their power to circumvent a vote by the people for something like this."
It's unlikely that a Tea Party revolt against the Braves, alone, will be enough to stop the construction of the stadium, which is slated to open in 2017 — especially because Tim Lee, chairman of the Cobb County Board of Commissioners, has also promised the addition of a $400 million complex featuring hotels, shopping, dining, offices and apartments in the area.
"A lot of folks in other markets, they use the stadium as a catalyst for development and then wait for it to show up," Lee told Bloomberg Businessweek. "It's like building a roller coaster and hoping a Ferris wheel will come. We're not doing that."
Let's just hope this whole stadium deal pans out better than the Braves' recent offseason moves.
Now, for some links:
Tony Allen is auctioning off the shoe he used to kick Chris Paul in the face.
And when you're done with that, you can buy a World Series ring and MVP trophy from Livan Hernandez.
The Minnesota Wild's mascot offered up his take on the Vancouver "Green Men" when the Wild hosted the Canucks:
Yeah, buddy, that'll be a foul every time:
Kevin Huber said the hit that broke his jaw was his fault.
The 49ers-Seahawks trolling war continues with a Niners billboard in Seattle.
More like Troll Tide:
Ray Allen will wear this in a few games this season:
Lions running back Joique Bell used to be a security guard — for the Lions.
TMZ reports that Michael Jordan's new baby is actually babies.
Tom Wilson laid a nasty hit on Brayden Schenn on Tuesday:
Tom Izzo gave a tribute to referee Ed Hightower during Michigan State's game Wednesday night:
Tre Mason has Tre Mason socks:
An Indianapolis Colts linebacker helped a stranded motorist.
Big Ten refs will officiate the BCS Championship.
An NCAA rule stating that a player can't catch and shoot with three-tenths of a second or less on the clock disallowed Florida Gulf Coast's game-tying shot in double-OT against USF:
Unfortunately for FGCU, the shot appeared to beat the buzzer:
Nick Saban said he was surprised by the reaction to Lane Kiffin visiting Alabama.
Richie Incognito is still rooting on the Dolphins despite his suspension.
Someone set Maryland's Testudo statue on fire last night:
But don't worry, he's OK:
A Russian Olympic torchbearer died of a heart attack hours after carrying the torch.
A man will fight a woman in a Brazilian MMA match.
Quite the mismatch:
What is going on here?:
---
---