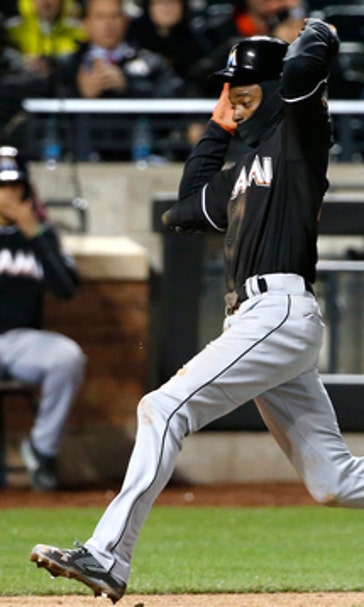 Sweet 16: Gordon sparks key rally, Marlins edge Mets 2-1
April 13, 2016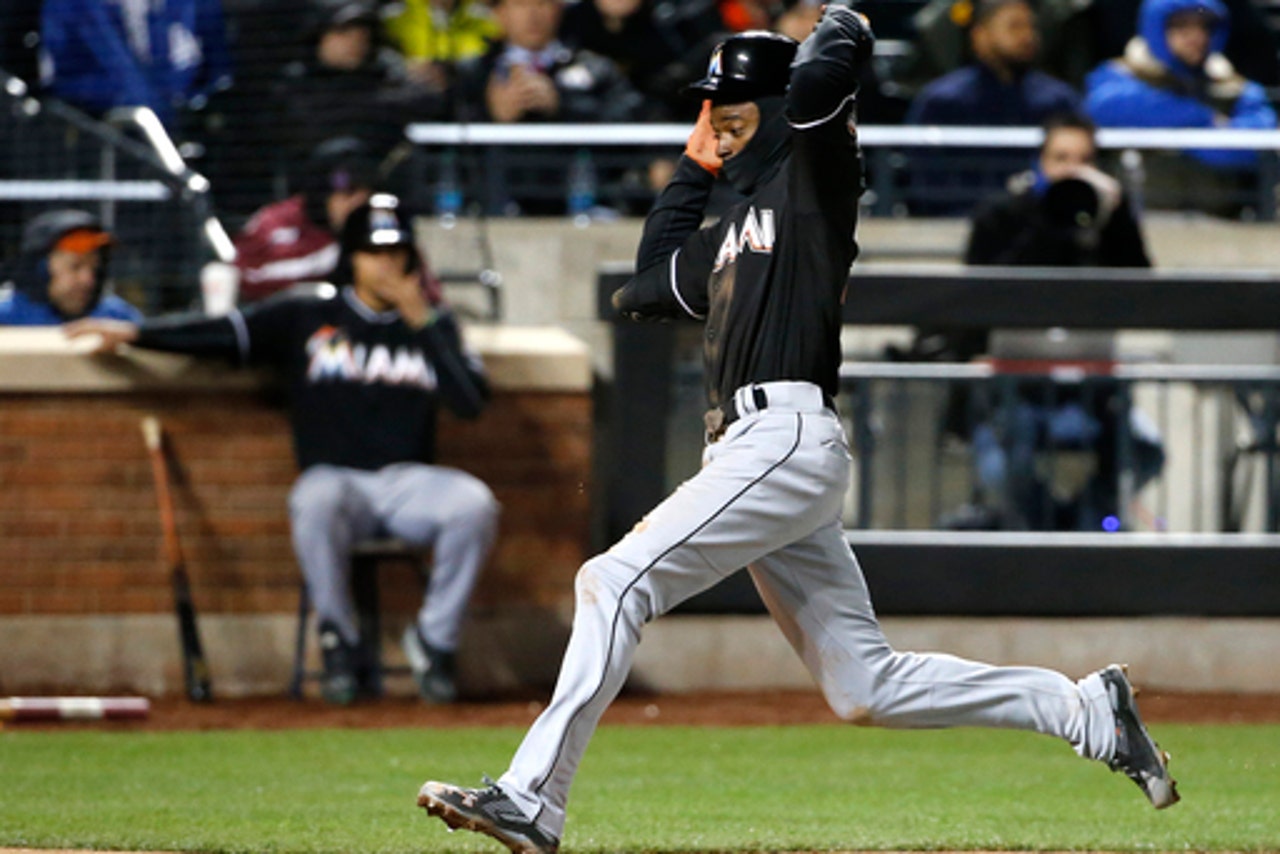 NEW YORK (AP) As soon as Dee Gordon rounded first base with his hard-fought hit, the Miami Marlins started feeling pretty confident.
Gordon sparked the decisive rally with a single on the 16th pitch of his gritty at-bat, ending the longest major league plate appearance in nearly two years, and the Miami Marlins edged the New York Mets 2-1 on Tuesday night in a much-anticipated pitching matchup that mostly lived up to its billing.
''That's incredible,'' winning pitcher David Phelps said. ''Everyone was into it in the dugout and as soon as he got that hit, it almost felt like you kind of knew we were going to score there.''
Noah Syndergaard struck out 12 for the slumping Mets, one short of his career high, and left with the score tied at 1 after seven innings.
Miami ace Jose Fernandez recovered from a shaky start and went five innings in a game pitting two of baseball's most electric young arms.
''I'm jealous of what they can do,'' Phelps said. ''You're looking at the future of baseball right there, those two guys.''
Derek Dietrich had an RBI single in his first start of the season for the Marlins, and pinch-hitter Martin Prado delivered a go-ahead sacrifice fly in the eighth against Jerry Blevins. Gordon stole second base and scored the tiebreaking run after leading off with a single on the 16th pitch from Jim Henderson (0-1).
''I was just trying to put on a good battle,'' Gordon said. ''Keep fighting. Keep trying to get on base, that's it.''
Gordon, who whiffed a career-high four times, is batting .435 during a 19-game hitting streak against the Mets. He fouled off 11 consecutive 2-2 pitches in the longest plate appearance by a big league hitter since Justin Turner drew a 16-pitch walk for the Los Angeles Dodgers from Cincinnati right-hander Johnny Cueto on May 26, 2014, according to STATS LLC.
''That's as professional an at-bat as you're going to get,'' Phelps said.
Phelps (2-0) fanned three in two hitless innings, and A.J. Ramos got three outs for his second save.
The NL champion Mets (2-5) have dropped four straight - all at home to division foes.
Fans brought toy hammers and blond wigs to cheer on the Mets' big starter nicknamed Thor, and he didn't disappoint. Firing 99 mph fastballs with his long hair blowing in the stiff breeze, Syndergaard struck out five of his first six batters and seven through three innings.
''My gosh almighty, he was tremendous tonight,'' Mets manager Terry Collins said. ''We just couldn't put anything on the board to give him to work with.''
Fernandez, on the other hand, looked antsy in the early going. He allowed Curtis Granderson's leadoff double, which snapped a 0-for-20 slump, and was fortunate to escape the first inning down only one run after Lucas Duda was thrown out trying to stretch his RBI single.
David Wright flied out on a full-count pitch with the bases loaded to end the second, and Yoenis Cespedes' high drive was caught at the fence in the third, knocked down by wind gusting in from left field at 13-21 mph.
''It was rough. Just trying to get the ball down,'' Fernandez said. ''Couldn't really get a grip on the ball.''
Facing the Mets for the first time since June 2013, Fernandez retired his last 10 batters - the final four on strikeouts. He was pulled after 90 pitches.
''I was really proud of him settling down and pitching,'' Marlins manager Don Mattingly said. ''He kind of, at that point, did his job for us. We've got to watch his innings all year long.''
Dietrich hit an RBI single in the fourth, when Miami benefited from a successful replay challenge. He also doubled and tried to score from second in the seventh on an infield single by pinch-hitter Ichiro Suzuki but was thrown out at the plate.
It was the 2,936th major league hit for Suzuki, now 33rd on the career list after breaking a tie with Marlins batting coach Barry Bonds.
BABY TALK
Mets RHP Jacob deGrom made it home to Florida in time to be with his wife for the birth of their first child Monday night, the team said. Jaxon Anthony deGrom checked in at 7 pounds, 12 ounces. Collins said the team has no plans to put deGrom on the paternity list or the disabled list, though the 2015 All-Star will miss his scheduled start Wednesday because of a sore lat muscle.
TRAINER'S ROOM
Marlins: Lefty reliever Mike Dunn felt something grab during his most recent bullpen session and will be shut down for a few days, Mattingly said. Dunn, on the DL with a strained left forearm, was scheduled to see Marlins medical director Dr. Lee Kaplan. ''Not great news for him,'' Mattingly said.
UP NEXT
Marlins: LHP Adam Conley starts the series finale Wednesday afternoon. In his first outing last Thursday at Washington, Conley was pulled following a long rain delay in the second inning.
Mets: RHP Logan Verrett will start in deGrom's place Wednesday.
---
---