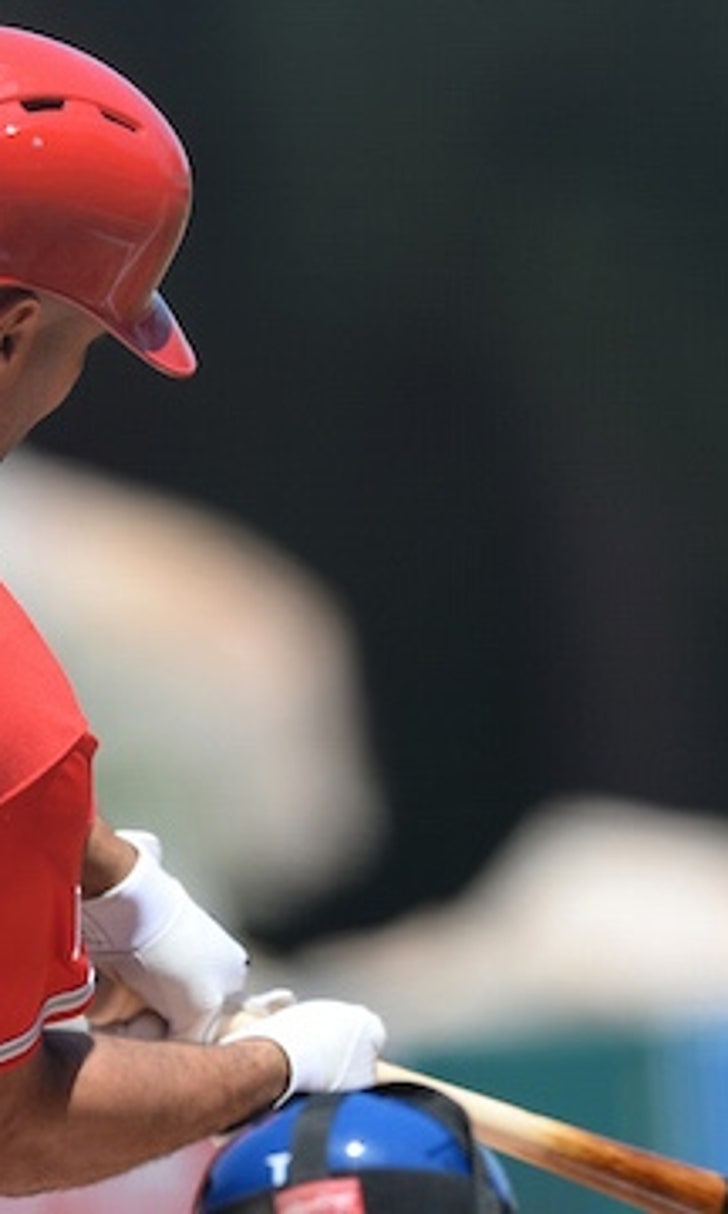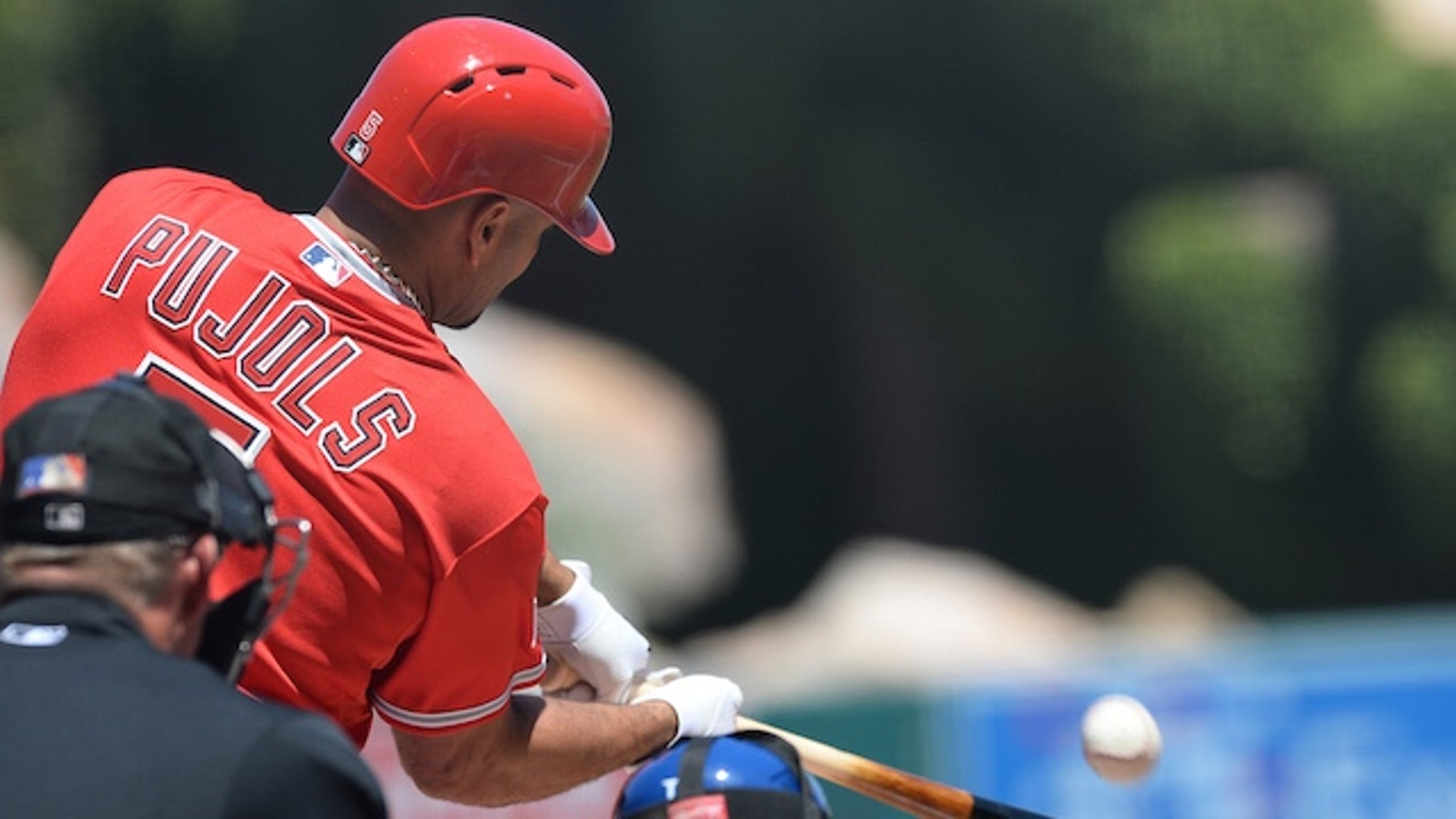 Pujols isn't interested in basking in personal glories
BY foxsports • June 15, 2015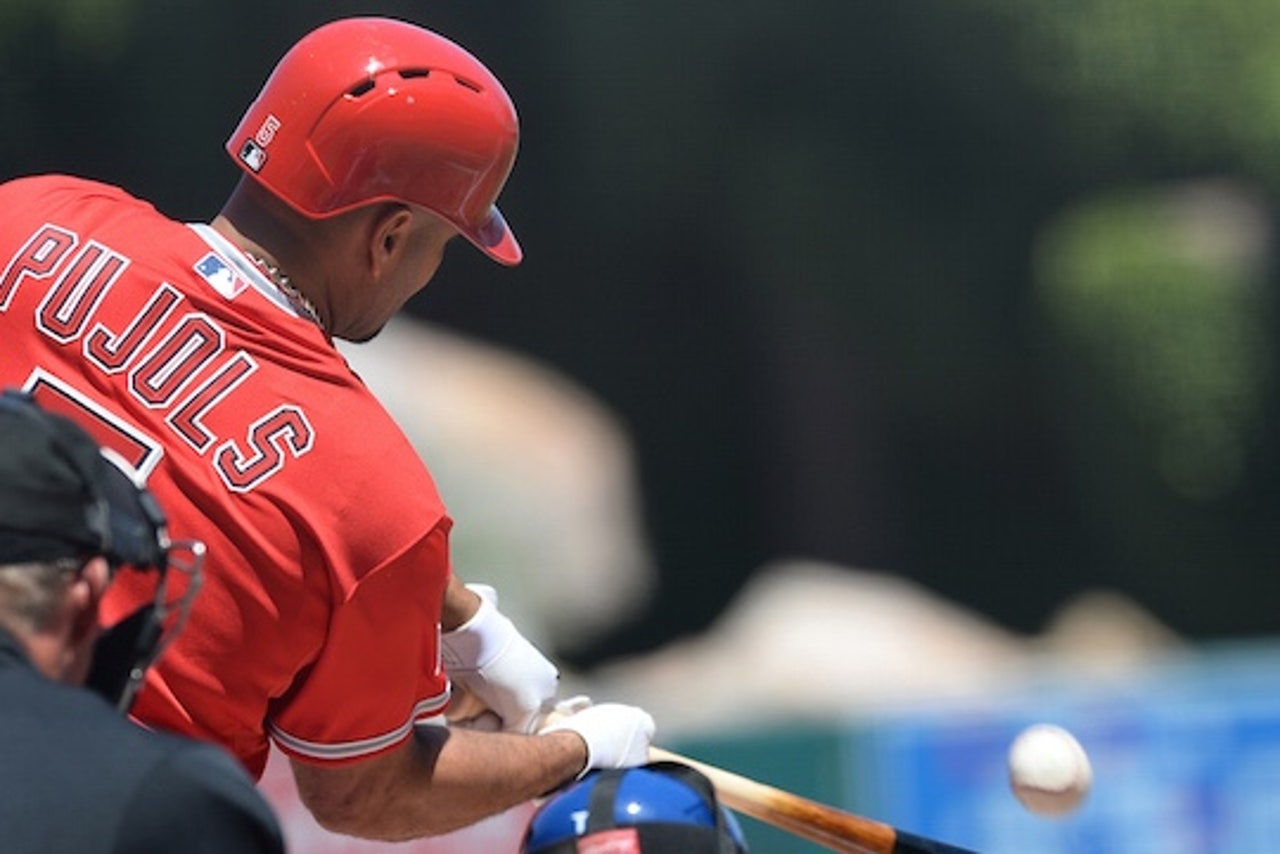 Los Angeles Angels slugger Albert Pujols continues to rack up personal accolades now that his home run heroics have now placed him 16th all-time in the home run ranks - but don't expect him to open up about it.
In fact, Pujols sounds downright hesitant to talk about himself in any capacity. He'd rather focus on how his Angels are playing on the field, a point he drove home in a series of quotes captured by Robert Morales of the Daily News on Sunday.
Despite passing Mickey Mantle and Jimmie Foxx on the all-time home run list earlier this season, Pujols fired off this quote when asked about his accomplishments: "I don't want to talk about that, man," he said. "I mean, why am I going to talk about that? That's not even important. The most important thing is that we're winning games and I think that's what I'm here for, to try to help this ballclub to win."
Pujols added that he'd allow himself to enjoy his glory 'sooner or later', but noted that "...that's not what I play for. My goal is to try to help this organization and this ballclub to win and, obviously, (with) hard work and dedication every day out there. At the end of my career I can look back and see the people that I have passed. But for me, I don't get caught up in that, especially during the season."
Morales was quick to note that in Sunday's 8-1 loss to the Oakland Athletics Pujols passed Ernie Banks on the all-time list by picking up the 1,637th RBI of his career.
---
---