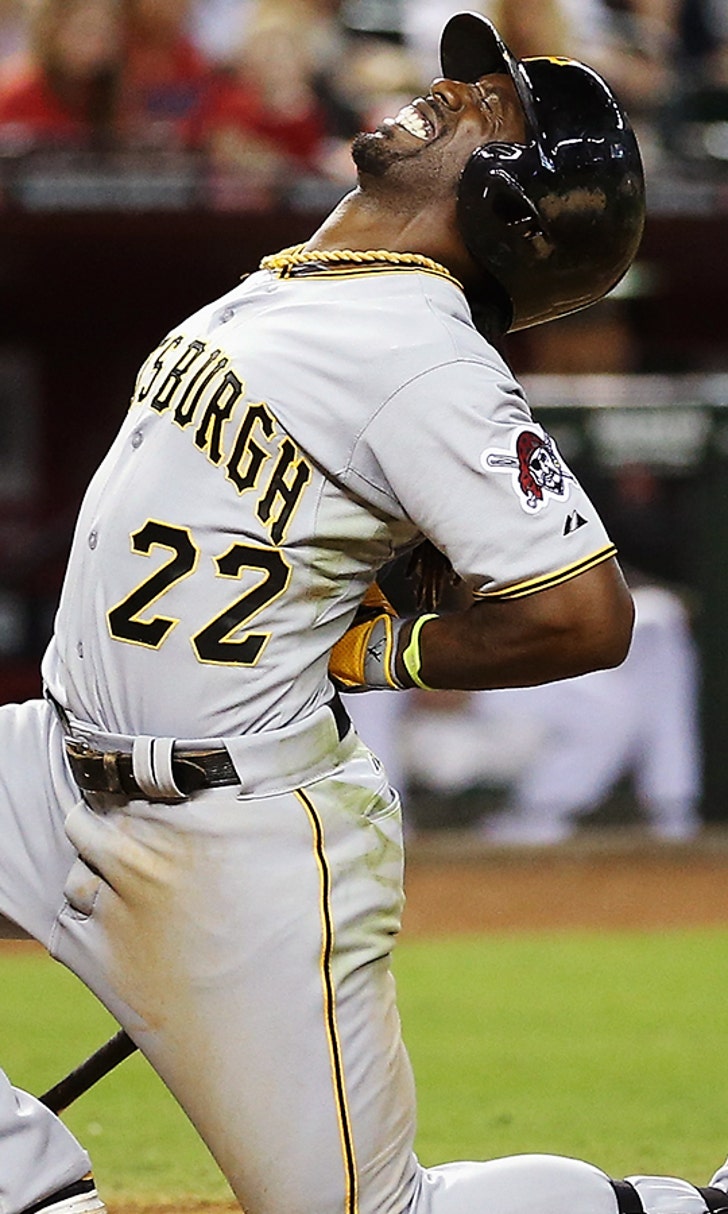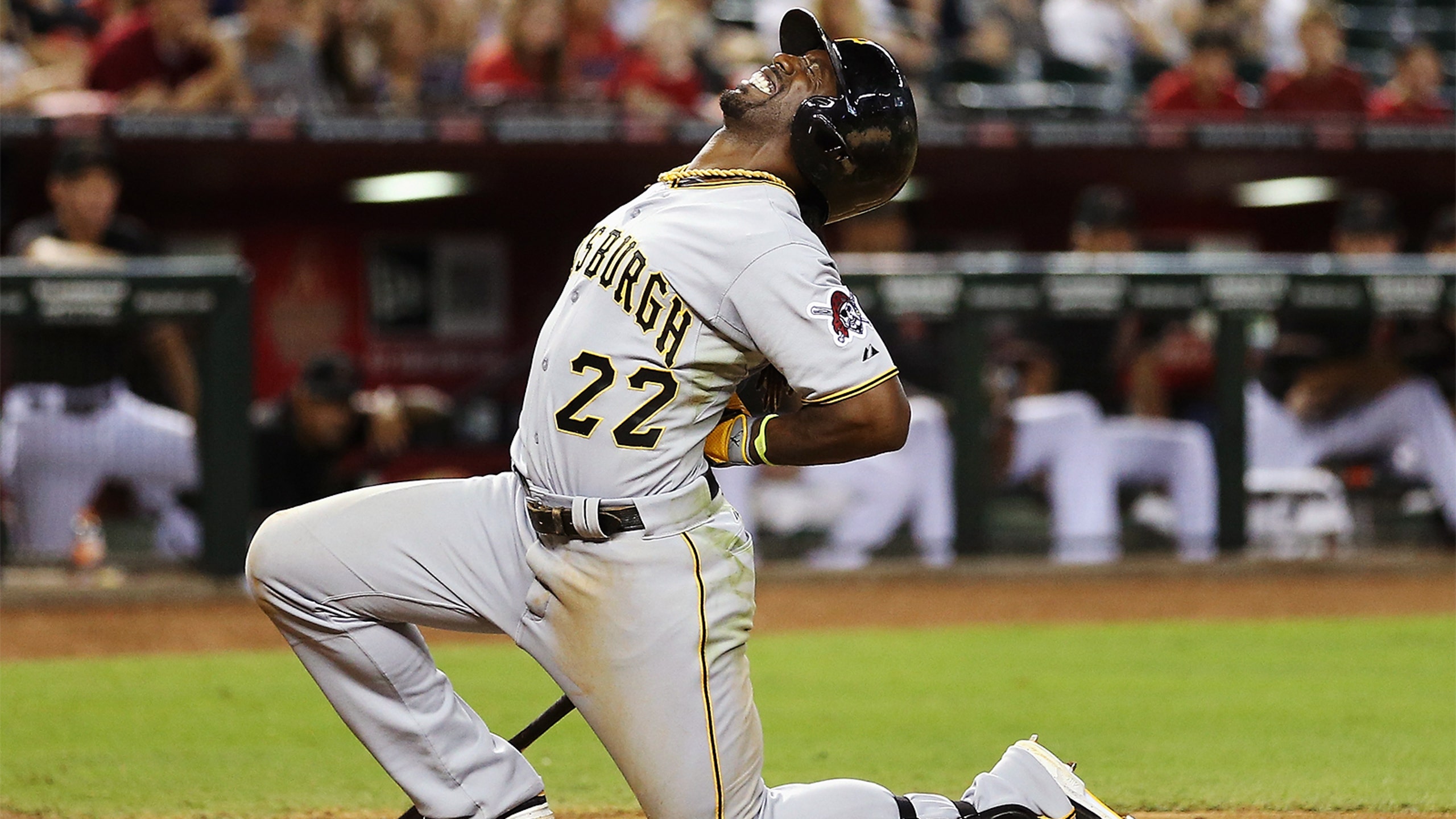 Pirates' McCutchen has broken rib, hoping to avoid DL
BY foxsports • August 5, 2014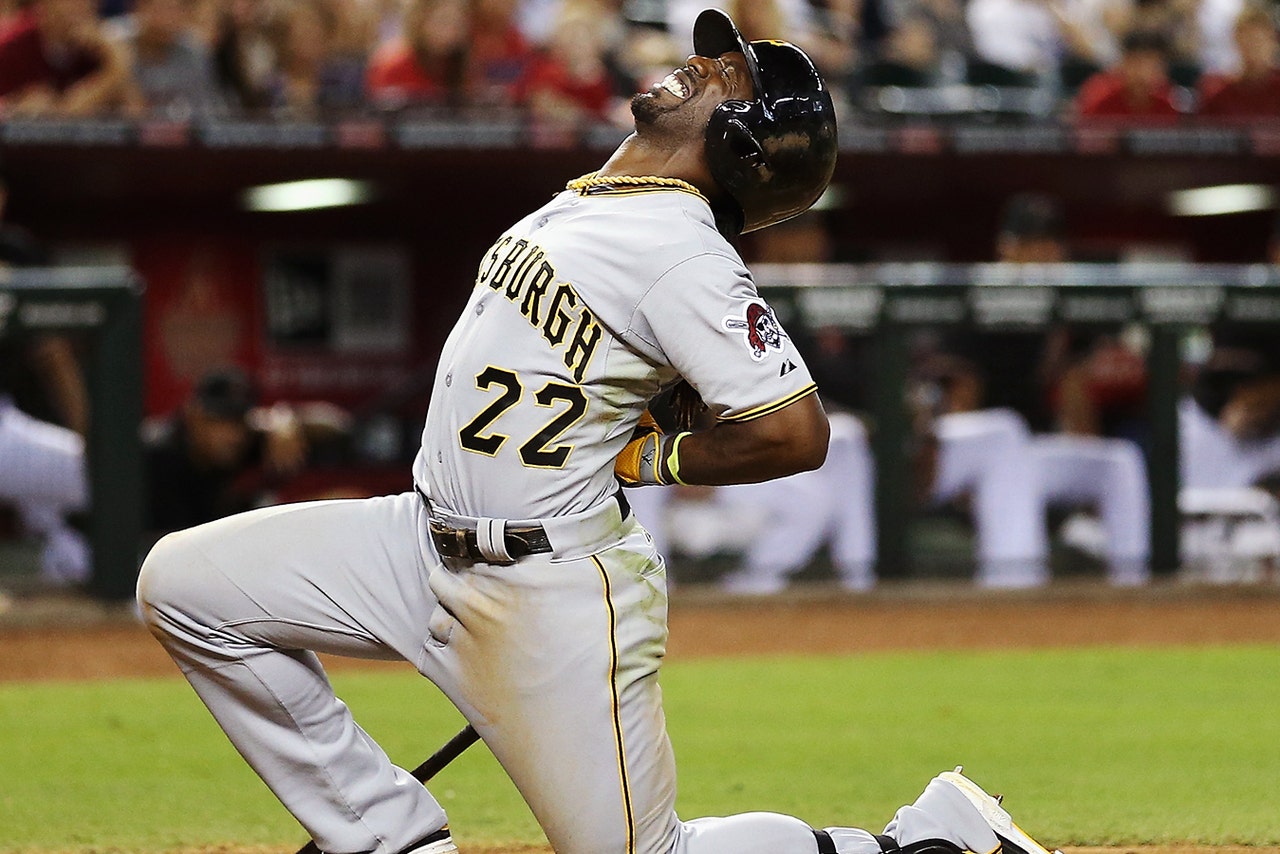 Andrew McCutchen has a broken bone in his ribcage three days after being hit by a pitch, but the Pittsburgh Pirates center fielder and last year's National League MVP hopes to avoid going on the disabled list.
McCutchen left in the eighth inning of Sunday's loss to the Arizona Diamondbacks at Phoenix after feeling pain in his side when he swung at a pitch. He had to be helped down the dugout steps to the clubhouse and also needed help getting dressed after the game.
McCutchen said he couldn't be sure that getting hit might have caused the injury but wouldn't rule it out.
"I don't know but I've taken a million swings and have never felt anything in my side until Sunday," McCutchen said.
McCutchen was hit in the back by a pitch from Arizona Diamondbacks reliever Randal Delgado on Saturday night. Though Delgado said the pitch got away from him, the Pirates suspected it was payback for Diamondbacks star first baseman Paul Goldschmidt suffering a season-ending broken left hand a night earlier when hit by a pitch from Pittsburgh reliever Ernesto Frieri.
"I'm not going to play today and I'm not going to play tomorrow but we'll see after that," McCutchen said Tuesday. "Two days ago, I couldn't even bend down to put my shoes on. Now, I can ... get dressed like normal, so I'm getting better."
While McCutchen was not in the lineup for Tuesday night's game against the Miami Marlins, the Pirates are waiting before making a decision on whether he needs to on the DL.
Starling Marte, normally the Pirates' left fielder, was activated from the 7-day disabled list and started in center field. He took the roster spot of third baseman Pedro Alvarez, who was placed on the bereavement list. That left the Pirates a man short.
Pirates manager Clint Hurdle said the Pirates' medical staff is having difficulty putting a timetable on McCutchen's return because the injury is a rarity in baseball.
"They are trying to get as much information as they can," Hurdle said. "At this point we're weighing whether Andrew might be able to come back in less than 15 days against playing a man short. For now, we're going to wait and keep him on the active roster."
---
---