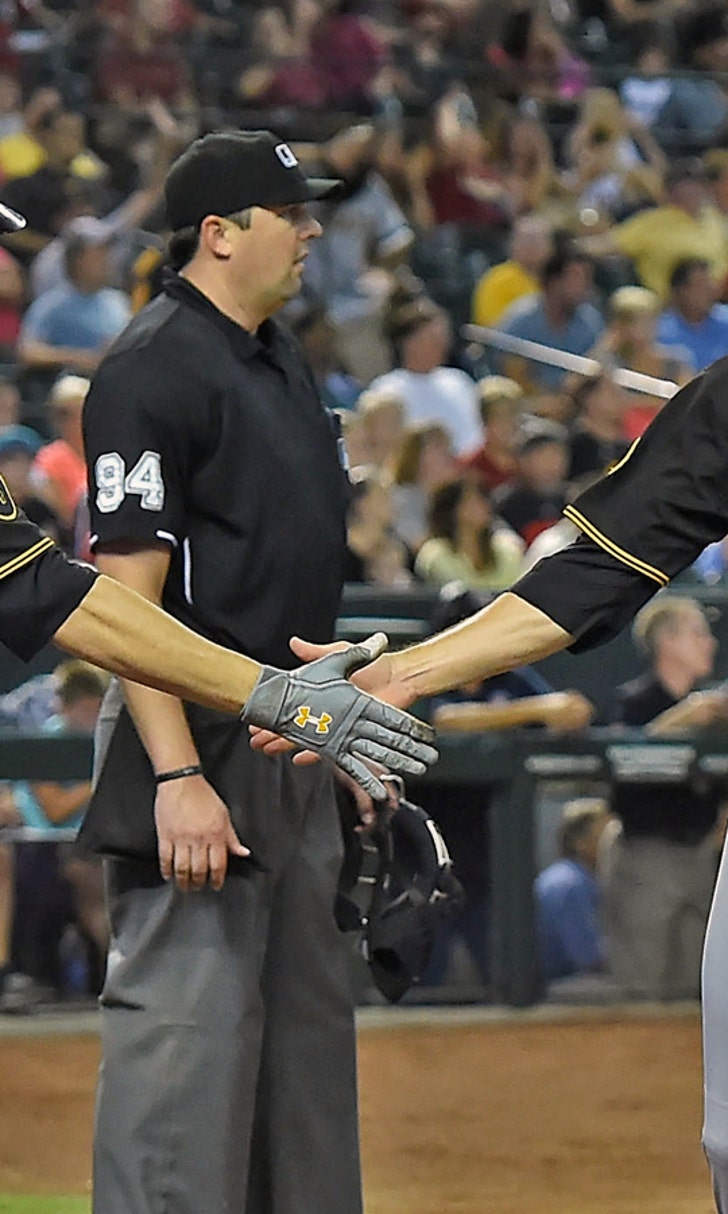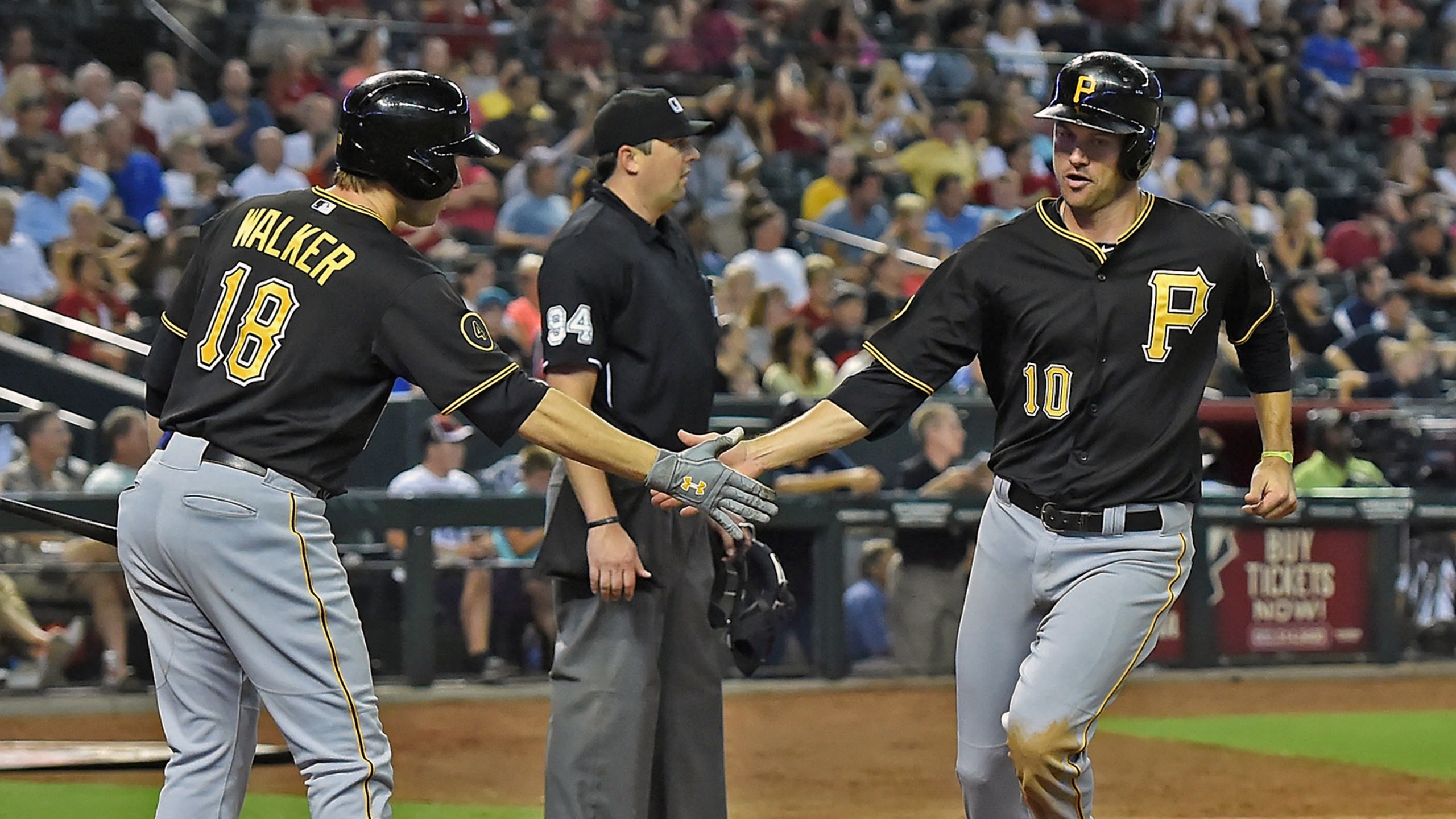 Pirate's homer doesn't splash down, so he has to
BY foxsports • August 3, 2014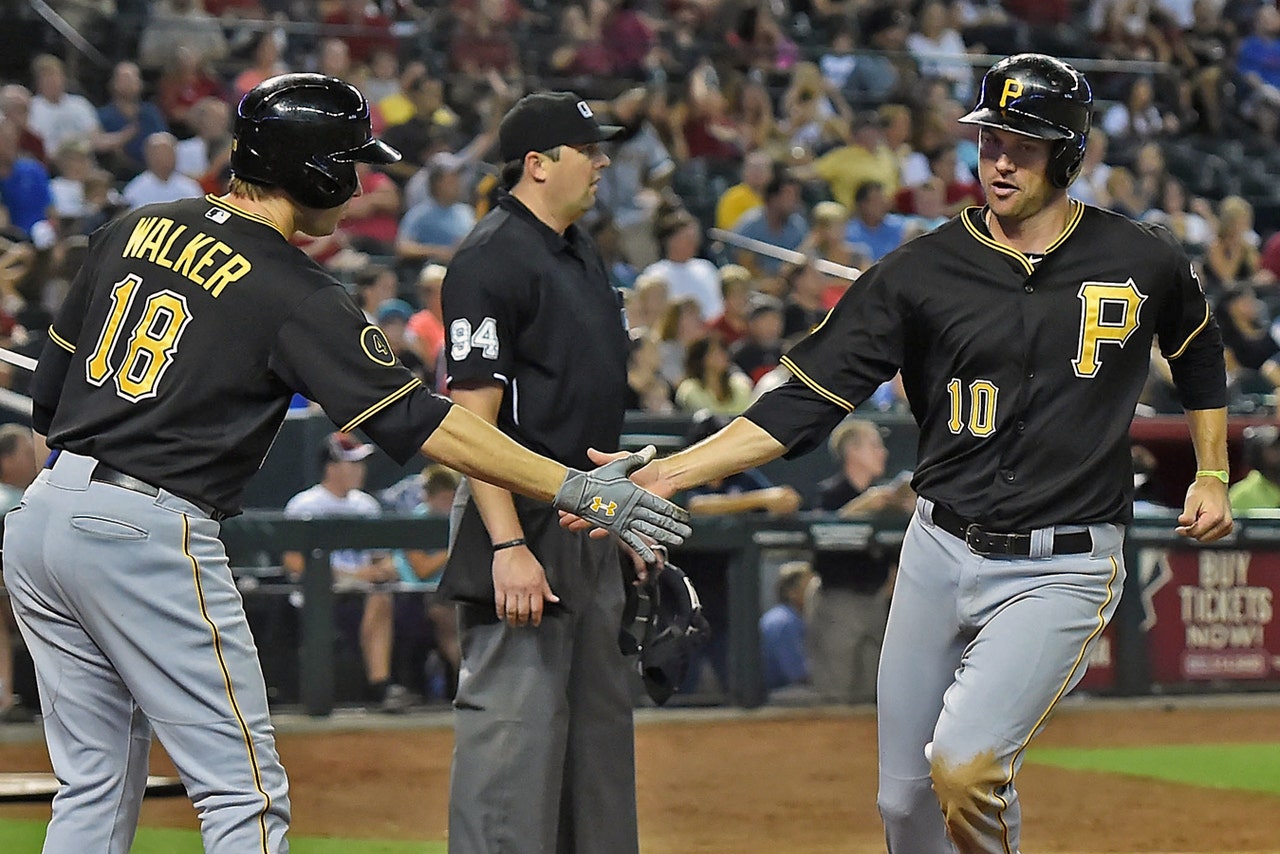 When Neil Walker sent a home run near the swimming pool at Chase Field in Phoenix on Saturday night, the Pittsburgh Pirates second baseman was so sure that the ball had landed in the pool that he made a bet with his double play partner Jordy Mercer that it had.
Unfortunately for Walker, replays showed otherwise. Although the ball bounced around the pool, it never actually went in.
Walker is not the first major leaguer to go for a swim in the pool at Chase Field, though.
The Los Angeles Dodgers celebrated their National League West division title in the pool last season, drawing the ire of a few Diamondbacks players. And, of course, the Diamondbacks themselves celebrated a division title by going swimming in 2011.
This, however, might be the first time a player jumped in after losing a bet.
MORE FROM NESN
Andrew McCutchen exits game with injury
Neil Walker buys his teammates some Johnnie Walker
Dodgers celebrate postseason berth by jumping into Chase Field pool
---
---