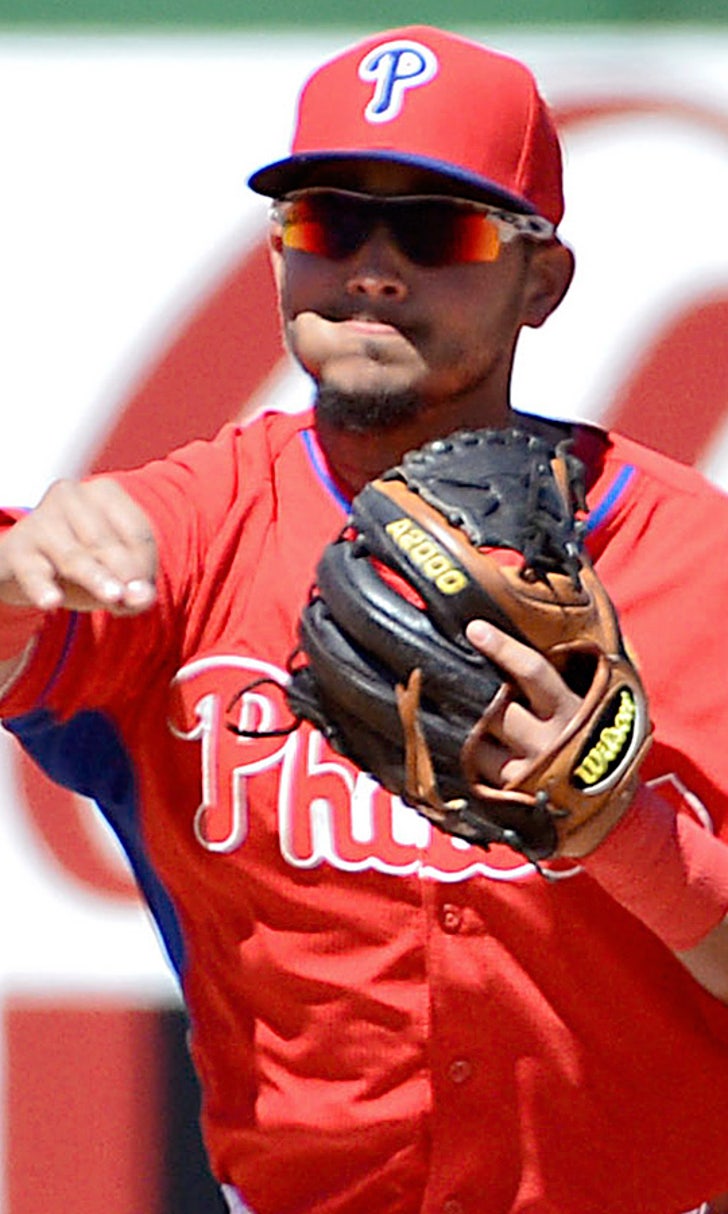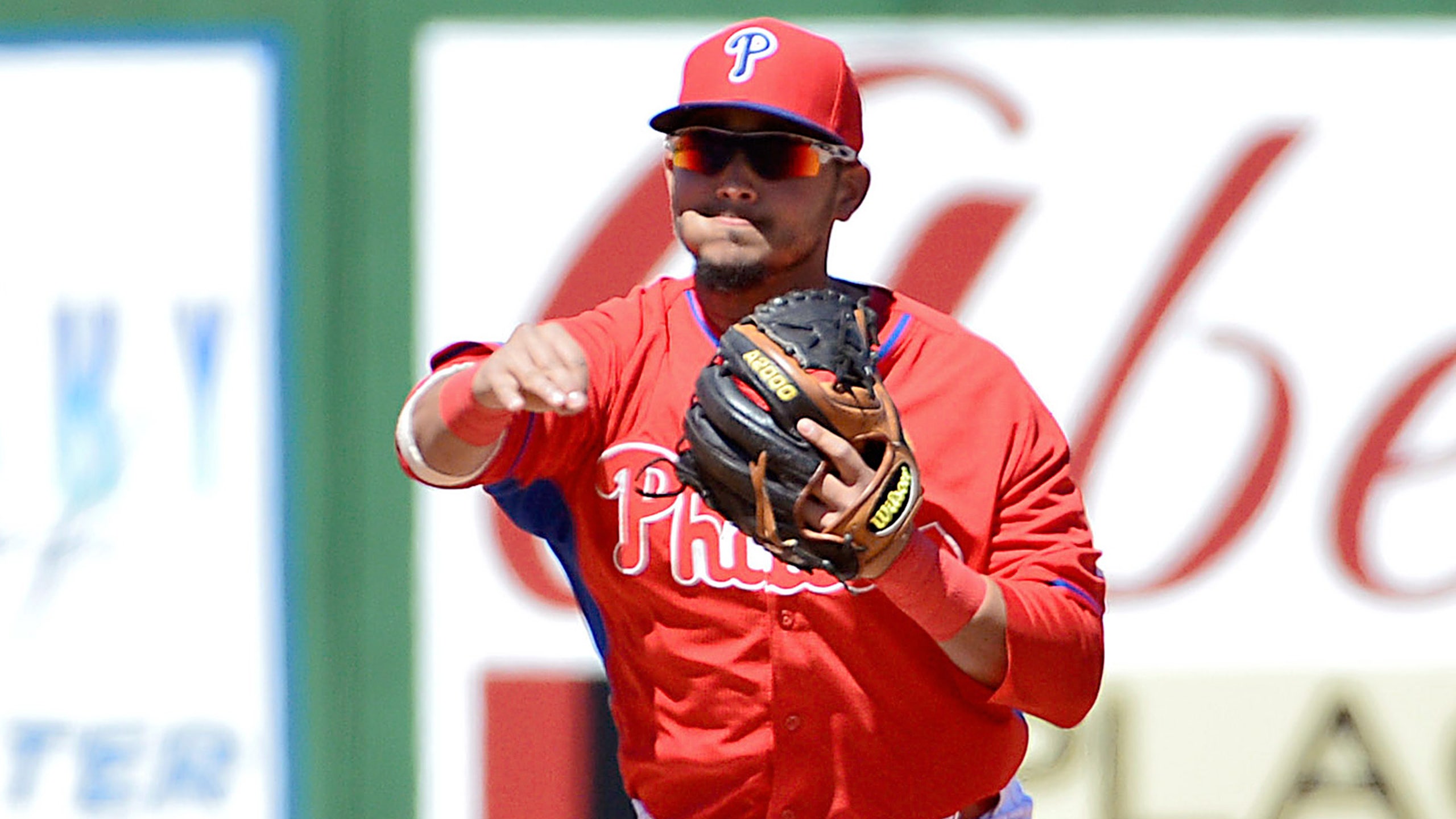 Phillies infielder Freddy Galvis diagnosed with infection caused by MRSA
BY foxsports • March 21, 2014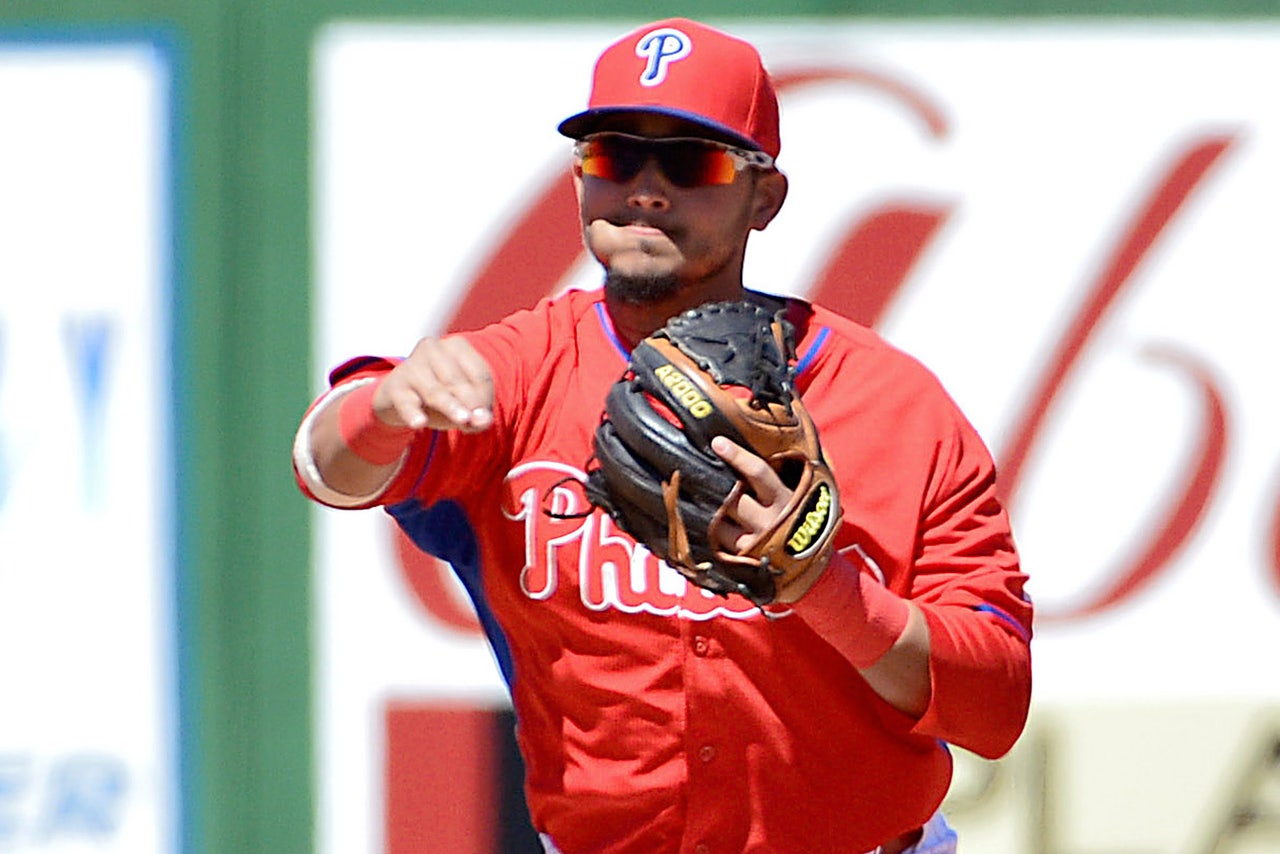 Philadelphia Phillies reserve infielder Freddy Galvis has been diagnosed with an infection caused by MRSA, general manager Ruben Amaro Jr. said Friday.
The 24-year-old was favored to earn a roster spot as a utility infielder. Instead he'll start the season on the disabled list.
"Right now, we're more concerned with his overall health more than anything else," Amaro said. "He's going to be in the hospital for a little bit, I don't know how long. ... Hopefully the infection gets out of his body as quickly as possible."
Galvis sustained a cut on his left knee during an exhibition game and last played March 16. An abscess was removed from the wound Wednesday, and complications arose when an infection was detected.
Galvis was hospitalized Thursday and treated with oral and intravenous antibiotics.
MRSA, or Methicillin-resistant Staphylococcus aureus, is a staph bacteria that can cause infections and is resistant to many antibiotics.
Following Friday's game against Boston, the Phillies had the home clubhouse at Bright House Field cleaned with disinfectant.
"Bomb it up pretty good, and try to clear that," Amaro said. "Obviously, it is a bit of a concern. We'll take the proper precautions. Unfortunately, when you're in a clubhouse with 60-plus people or whatever it was, this kind of stuff can happen. If you see everyone's locker, every single guy has that disinfectant stuff. It's stuff that happens. You can't do much about it be causes trying to prevent anything else from happening."
Ronny Cedeno and Reid Brignac, both attending spring training with minor league contracts, are the likely candidates to replace Galvis on the opening-day roster.
Galvis' MRSA diagnosis was first reported by the Philadelphia Daily News.
---
---