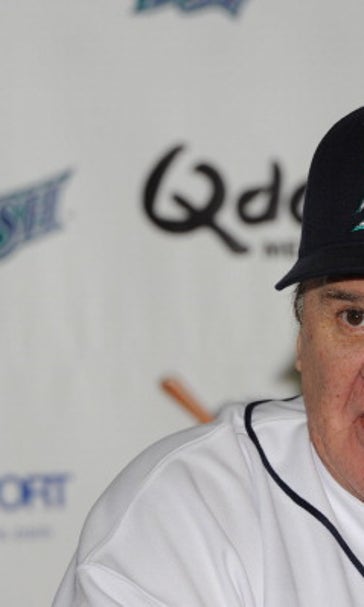 Pete Rose joining Fox brings reinstatement one step closer
April 20, 2015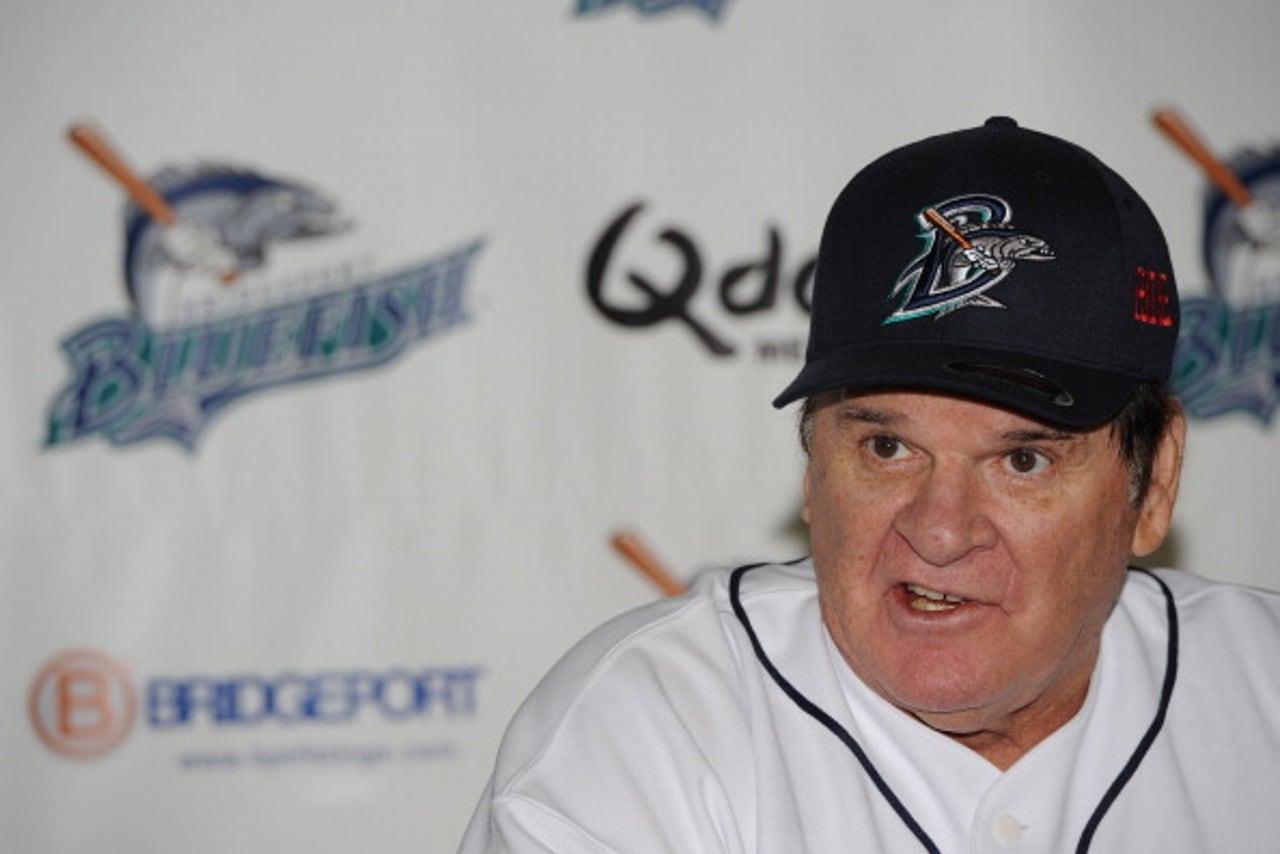 By Joe Lucia
This weekend, Fox Sports blew the mind of baseball fans across the country when they hired banned MLB hit king Pete Rose as a studio analyst. While there was some negative feedback for Fox following the hire, many baseball fans were enthused and overjoyed about Fox bringing Rose closer to the game, regardless of how good or bad he'll end up as an on-air analyst.
But Fox's hire of Rose is more important for Rose than it is for Fox. While not as gargantuan as ESPN's roster of on-air talent, Fox has its share of analysts they could use in roles similar to Rose. Adding another name, no matter how inexperienced, controversial, and popular, to that roster seemingly won't change much on a long-term basis for Fox. However, for Rose, joining Fox Sports could bring him one step closer to reinstatement by Major League Baseball.
Think about it – Rose will be getting out of casinos and the autograph circuit, for at least a day or two a week, and will be talking about the game he loves to a national audience. It's a fine way to rehabilitate his image. Instead of Rose being the bitter, banned ex-player, sitting in casinos and meekly apologizing to fans, he'll be a retired great passing knowledge along to fans of the game, both young and old. The image of Rose signing balls with the inscription "sorry I bet on baseball" will hopefully be replaced by Rose breaking down the swing of a player like Andrew McCutchen, explaining what happened in an at bat that resulted in a base hit.
Rose's hiring by Fox also allows him an easy way to participate in All-Star Game festivities this summer in Cincinnati. Naturally, the game is broadcasted by Fox, so there's a natural tie-in between the network, the game, and one of Cincinnati's favored sons. MLB has allowed Rose to participate in on-field ceremonies in the past, including at the 1999 World Series and during a ceremony in Cincinnati in 2010 commemorating Rose's 4,192nd hit. Furthermore, former MLB Commissioner Bud Selig wasn't against the idea when asked about it during the 2014 All-Star Game in Minneapolis and Reds owner Bob Castellini said in January that Rose would "definitely" be a part of the festivities. In July, Fox can put Rose on-site, have Ken Rosenthal sit down with him for a ten minute interview, broadcast the hometown Reds crowd going crazy for him and reap some extra rewards while Rose and the Reds fans also get what they want.
How the next few months go with Rose and Fox will be key towards his reinstatement. If he's able to show that he can stay involved with baseball without dwelling on his past, maybe new MLB Commissioner Rob Manfred will take his petition for reinstatement more seriously. If Rose is able to show remorse without being disingenuous on the air, maybe even those hard-line fans that haven't forgiven him yet will be able to move on and put their negative feelings in the past.
There isn't a lot of risk here for Fox. If Rose only lasts a season (or less) on the air or isn't great on TV, oh well – plenty of analysts flame out. They thought it would work, and it didn't – no big loss for them. If Rose thrives in the new role, Fox is in a great position. They have a hot commodity as an analyst, and maybe more eyeballs will tune in to their studio shows on a regular basis. With all due respect to someone like Frank Thomas, a great analyst in his own right, he doesn't move the needle like Rose. People will flock to Rose, an electric, polarizing figure. And if Rose does get reinstated, imagine all of the attention that will bring to Fox and their new analyst. It'll be like nothing we've seen before for any network with any on-air talent.
When Fox's Ken Rosenthal revealed the network's decision to hire Rose, he reported that his network didn't require MLB's permission for the move. However, Fox made MLB aware that they were bringing on board arguably the most controversial banned player in the game's history. You can read between the lines here and imagine that if MLB had a major problem with Fox hiring Rose, they could have influenced their most valued rights partner to not do so. With MLB's implicit or explicit approval of Rose working for a television partner, it only increases speculation about the endgame here even more.
Will Rose get reinstated? I don't know, and frankly, no one can really answer that question except for maybe Rob Manfred – and I don't think he's really made a decision quite yet. But if Rose wants to get reinstated, taking a job with Fox may have been the best step towards reinstatement he's taken in the last 15 years.
More from Awful Announcing:
---
---