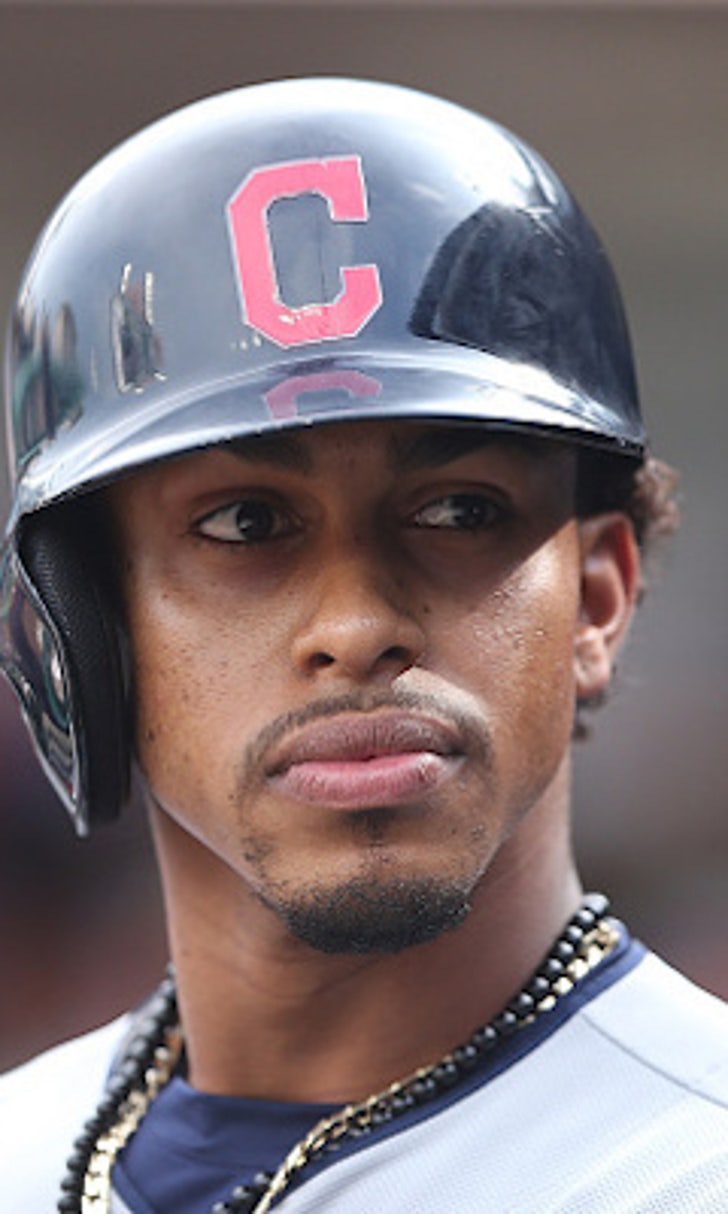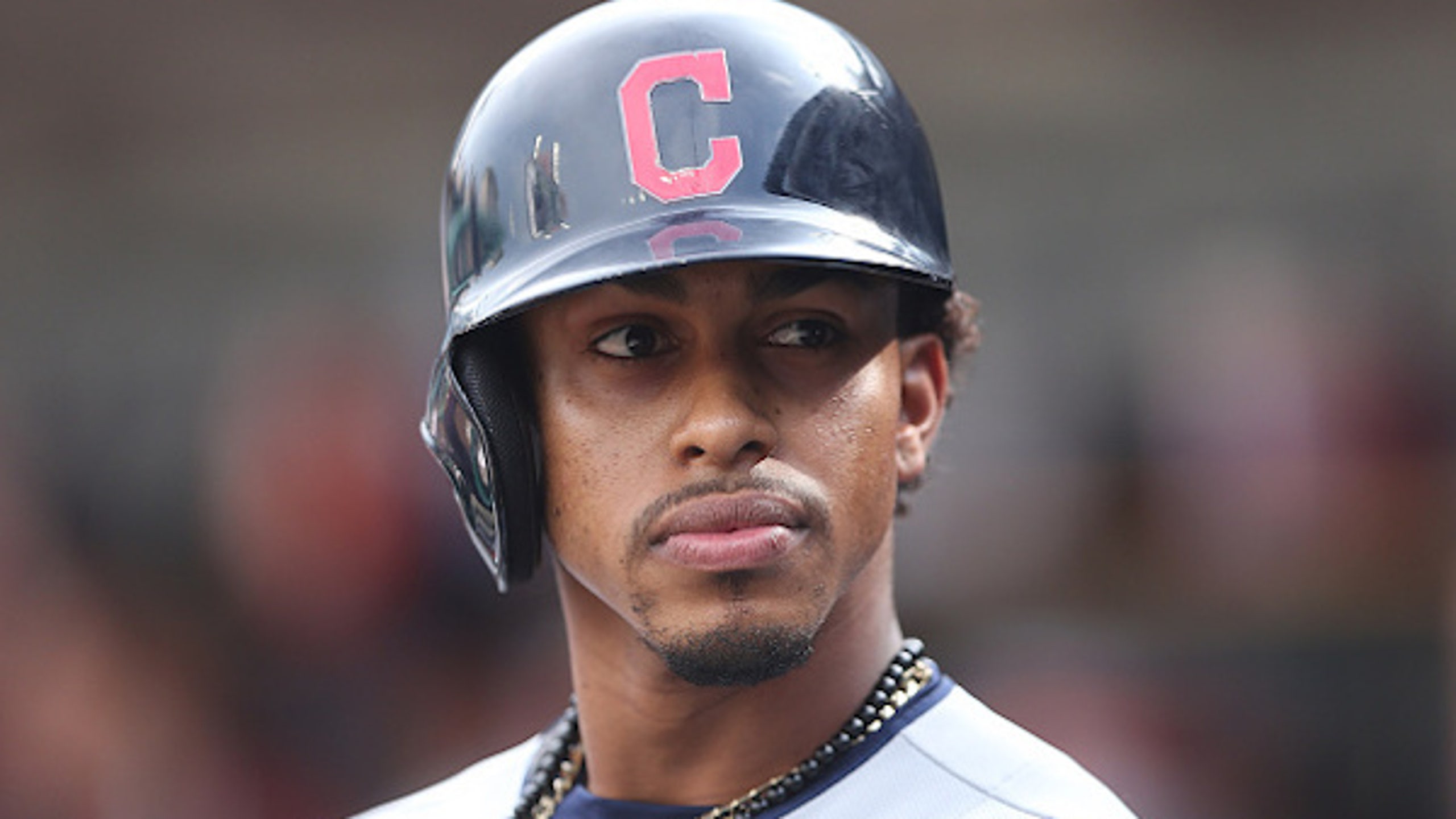 Indians revitalize left side with two rookie promotions
BY foxsports • June 15, 2015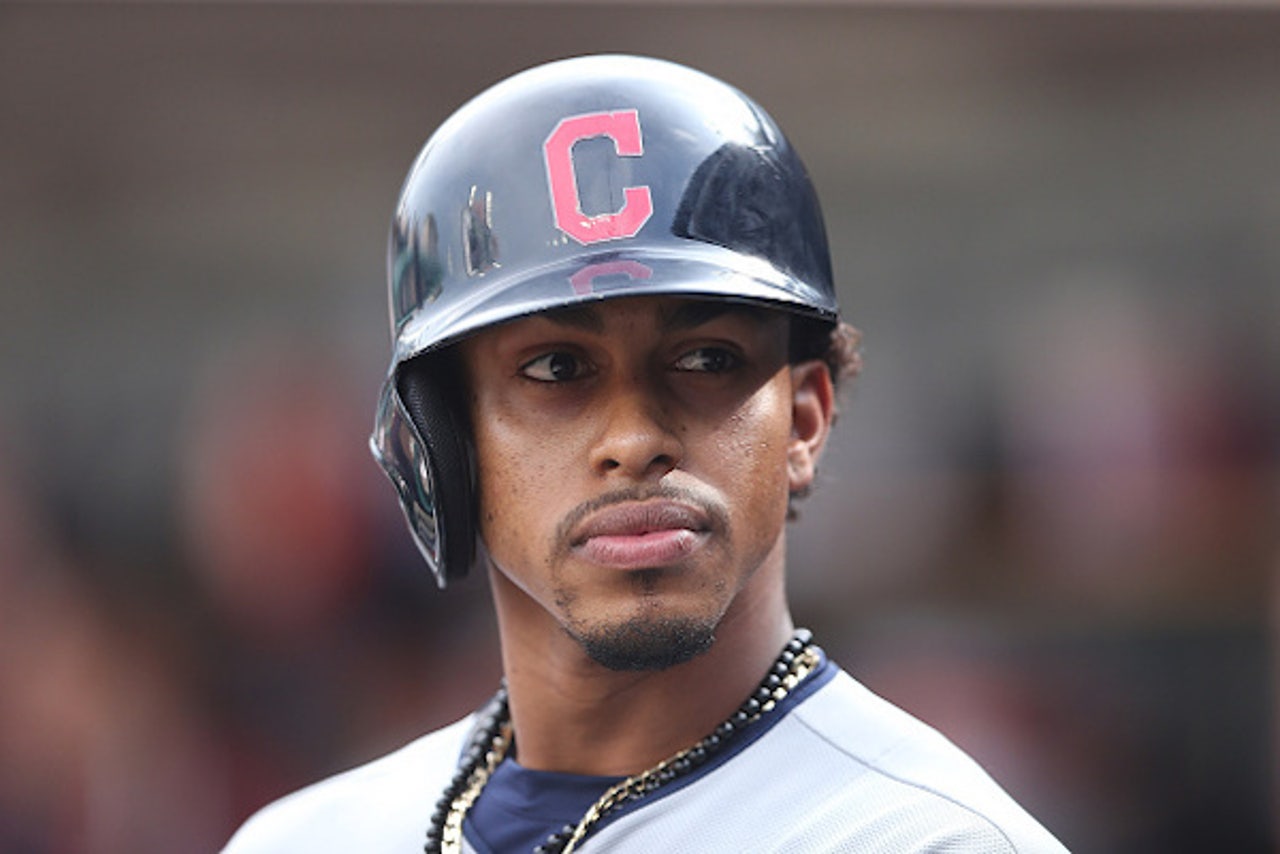 By Joseph Coblitz
There has been no question that the Indians have been one of the worst defensive teams in baseball over the past few seasons. In fact, it may have been the largest reason why they were kept out of the playoffs in 2014. According to Fangraphs.com, there was almost a 139-run difference between the Indians' defense in 2014 and that of the AL Champion Royals, more than enough to make up the five games they finished behind Detroit or the four games they finished behind Kansas City in the Central.
This year, things have been considerably better (thanks to Carlos Santana at first instead of Nick Swisher and Jose Ramirez at short instead of Asdrubal Cabrera), but even so, there has already been a difference of 44 runs between the Indians (-11.8) and Royals (32.2) and the poor defense has been the biggest factor in turning what should be the league's best pitching staff (first in AL with a 3.36 xFIP) into one of the worst (fifth worst ERA at 3.98). After reaching the safe zone for avoiding super two status, the Indians have finally made a couple upgrades in their infield by promoting both Giovanny Urshela and the number four prospect in baseball, Francisco Lindor.
As part of a larger revitalization project, original starters Lonnie Chisenhall and Jose Ramirez were demoted for Zach Walters and Urshela on June 9. Lindor was brought up later on June 14 when Nick Swisher was placed on the disabled list with knee inflammation. The result of this experiment is yet to be seen, but it has promise.
In essence, the Indians have replaced three below league average hitters and defenders with two players considered to be among the best defenders in baseball. While Chisenhall was an above average defender early in the year (+3.4 runs saved above average), he has been a very poor fielder in his career (-6.8 UZR/150) and he made multiple defensive blunders in his final game before getting sent down. While they have similar fielding percents (Chisenhall, .943 career FLD% at 3B, Urshela .946 MiLB FLD% at 3B), they are very different players and all who have seen Urshela play consider him to be an incredible fielder. It was this scouting report that helped him move from being on no one's Major League RADAR to being the team's hope for the future at the hot corner.
For Lindor, the change is more obvious. Since being chosen in the first round in 2011, Lindor has been the Indians number one prospect for his defense first, then his offense. He will be replacing Ramirez, who was worth 1.2 runs less than the average shortstop defensively. Most who have seen Lindor play (including myself) believe he will ultimately become a Gold Glove-caliber fielder.
The other change made was more of an offensive upgrade, as Swisher was replaced in the lineup by the platoon of Ryan Raburn and David Murphy and on the roster by Walters. While Walters can play multiple positions in the infield and outfield, he doesn't play any well and is best suited for the DH role.
What makes this move so prudent is the fact that each of these players could be worthless at the plate and still be a positive overall upgrade. Prior to the move, Ramirez was worth 10.0 runs less than a replacement player offensively, Swisher -5.7 and Chisenhall -5.0. Literally being AAA replacement players, each of these three players should be able to outplay their counterparts.
This effect is most likely to be seen in the platoon taking over the DH spot for Swisher. Terry Francona has done about everything he could to get Murphburn into the lineup more often, including playing them in the outfield where they are both below league average defenders. Placing Swisher on the DL will give Francona the freedom to not use his him everyday, instead taking advantage of the platoon advantage (Raburn has hit .313/.391/.550 against LHP in 80 AB, Murphy .328/.362/.467 vs RHP in 122 AB) at the DH spot. Together, they have had just 17 total at bats outside of the platoon advantage.
While the excitement in Cleveland is all about the new faces, the improvements in runs allowed and eventually, wins will likely come from those exiting. Combined, Swisher, Chisenhall and Ramirez were worth -0.7 WAR, but that number doesn't tell the whole story. With two of the three playing near the bottom of the order along with Michael Bourn, the Indians had essentially been playing with a six-man order for the first two months and once Swisher was added, that number dropped to five. It is hard enough to score in a baseball game. It is much harder to do so with the bottom of the lineup all batting below .210.
Just one game into his career (he made a pinch hit appearance on Sunday), Lindor already has his first hit and six games in, Urshela has a home run, three runs and three RBI. Both will play together for the first time in the Major Leagues on Monday in Chicago and Lindor will likely make his home debut on Wednesday. It is yet to be seen how many runs this pair will save, but any improvement on that defensive difference between KC and Cleveland would be huge. Currently, the Indians are just 6.5 games out of first behind the Royals despite being under .500 and having an overall run differential difference of 55 with the Royals. Since, according to Fangraphs, 44 of those are due to defense, improving both the left side of the infield and the occasional outfield spot should be huge in moving up in the division.
More from The Outside Corner:
---
---