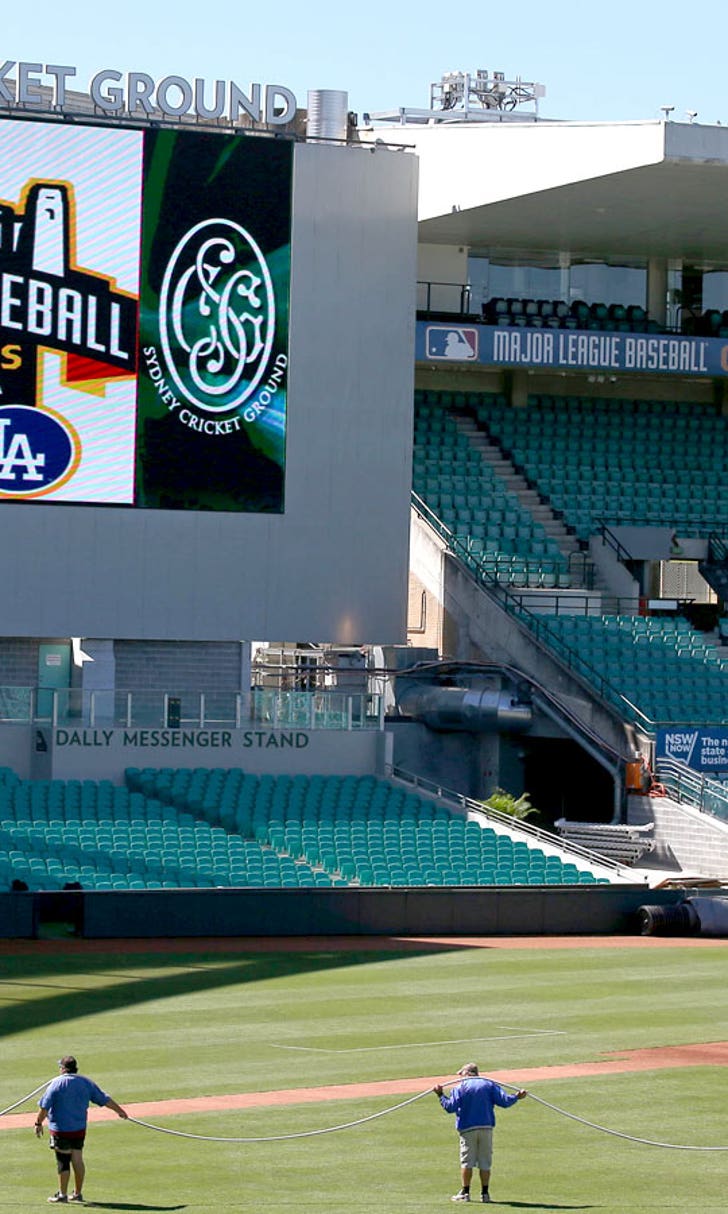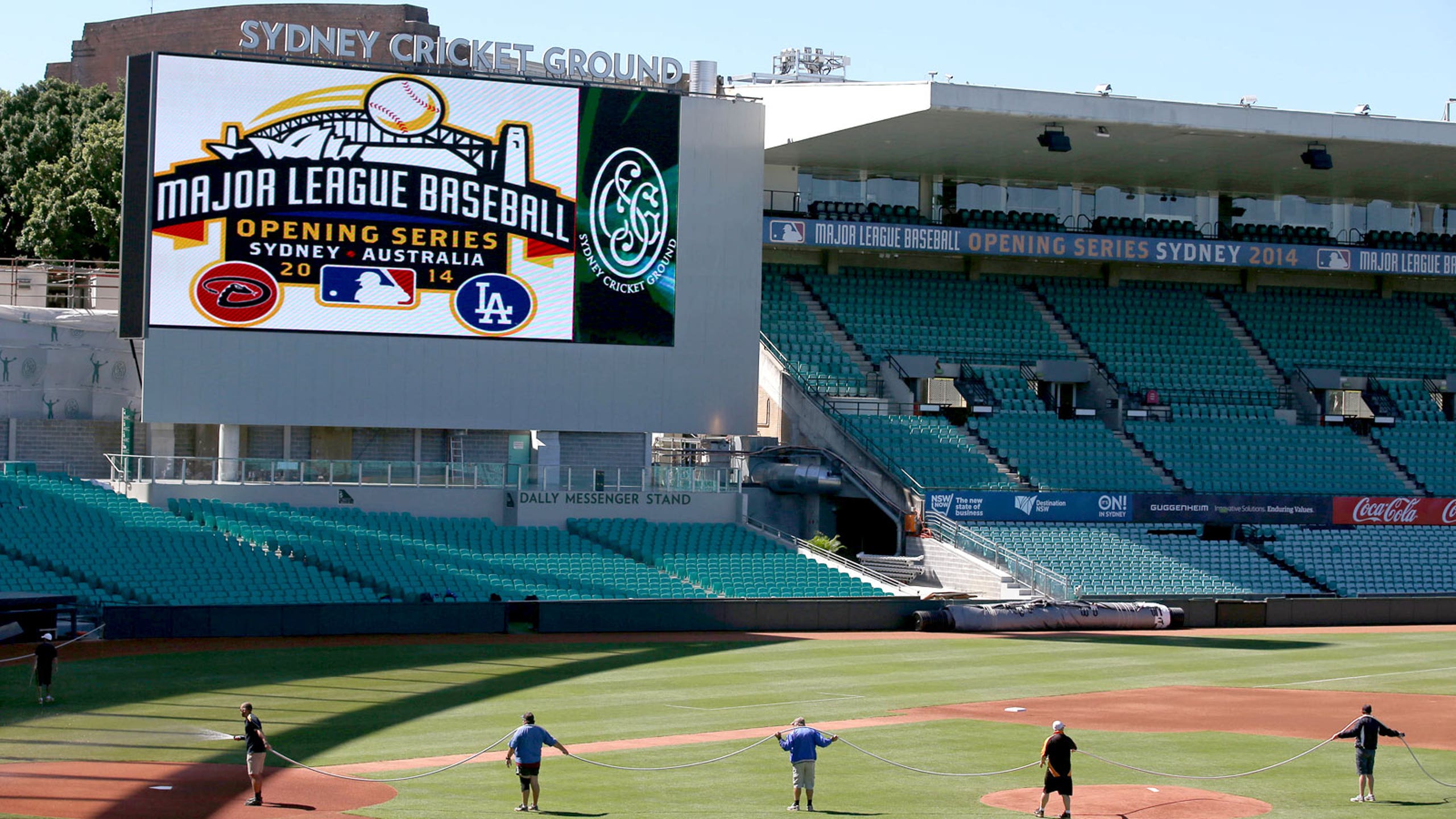 Dodgers, Diamondbacks reach Australia for opening series
BY foxsports • March 17, 2014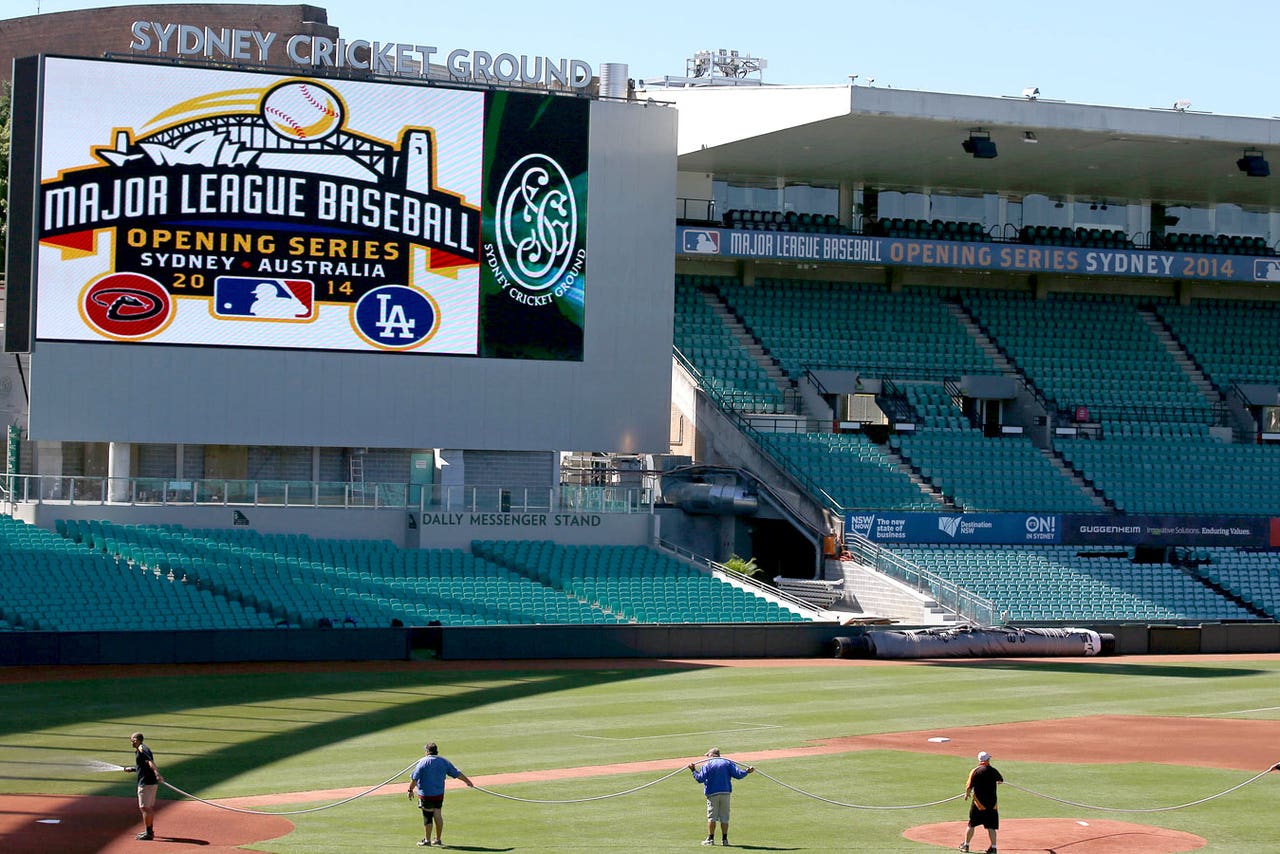 SYDNEY -- The Arizona Diamondbacks and Los Angeles Dodgers arrived to a very low-key welcome in Australia on Tuesday for their Major League Baseball season-opening series this weekend after 15-hour flights from the U.S. west coast.
The Diamondbacks arrived first at Sydney airport about 6 a.m. local time Tuesday, followed about four hours later by the Dodgers.
''It's great to be here,'' said Dodgers' veteran announcer Vin Scully.
There were only a few autograph seekers to meet both teams, unlike recent opening-day series in Tokyo where arriving teams were mobbed by fans. Several airport travelers Tuesday asked the media who the high-profile looking arrivals were.
The players won't have much time to get over jet lag -- both teams were scheduled to train at the Sydney Cricket Ground later Tuesday.
Clayton Kershaw will start for the Dodgers in Saturday's season opener, with left-hander Wade Miley replacing Patrick Corbin, who has a left elbow injury, as the Diamondbacks starter.
They'll close out the two-game series Sunday when the Dodgers' Hyun-Jin Ryu is slated to start against Arizona's Trevor Cahill.
The Dodgers will play Team Australia in an exhibition game Thursday, with the Diamondbacks to play Australia on Friday.
The series marks the first regular-season games in Australia. Previous MLB season openers were held in Monterrey, Mexico (1999), San Juan, Puerto Rico (2001) and four times in Tokyo, most recently in 2012.
Next weekend's games will mark the 100th anniversary of an exhibition game played by the Chicago White Sox and the New York Giants at the Sydney Cricket Ground, won 5-4 by the White Sox before 10,000 fans on Jan. 3, 1914.
Capacity crowds of about 40,000 are expected for both games at the ''SCG,'' which has been transformed into a baseball stadium with eight-foot-high home run fences and 400 feet to straightaway center field.
Paul Archey, the MLB's senior vice-president of international business operations, said he feels the NBA and NFL will be monitoring the success of the games this weekend.
''There's no question about it, we all look at each other and every time you do something out of the norm, you take special interest,'' said Archey. ''I watch what they (NBA and NFL) do and I have no doubt they'll be watching what we do here in Australia. ''
---
---