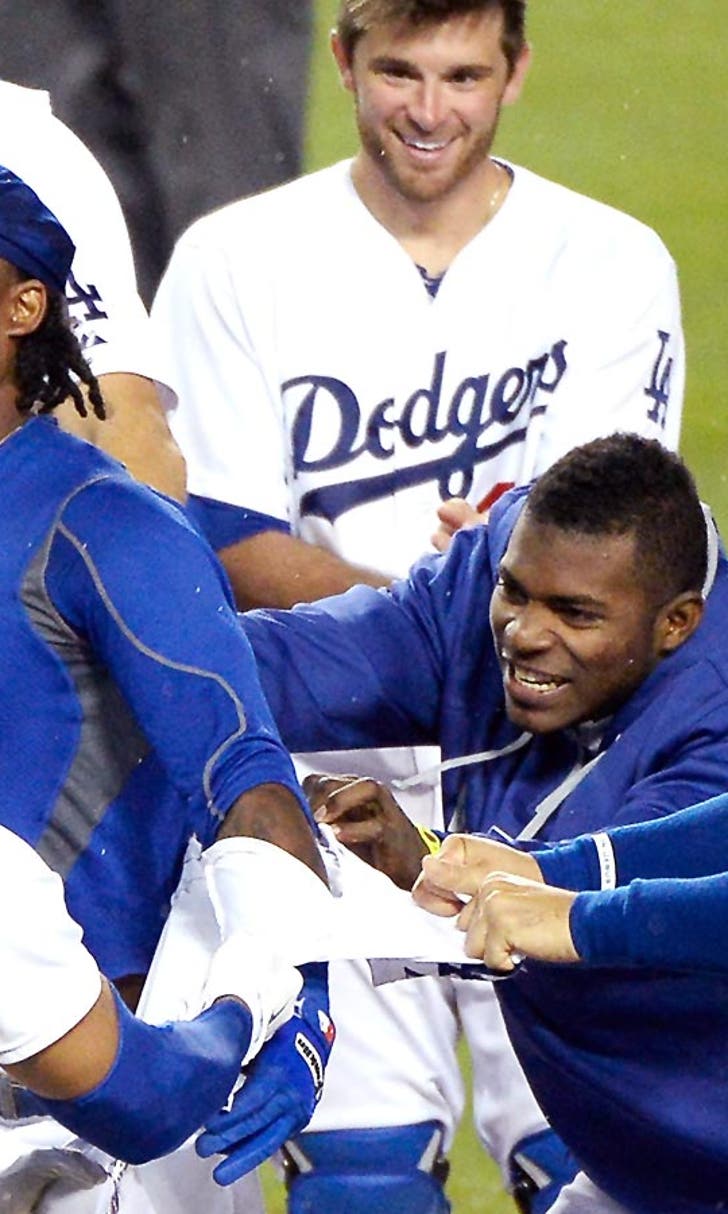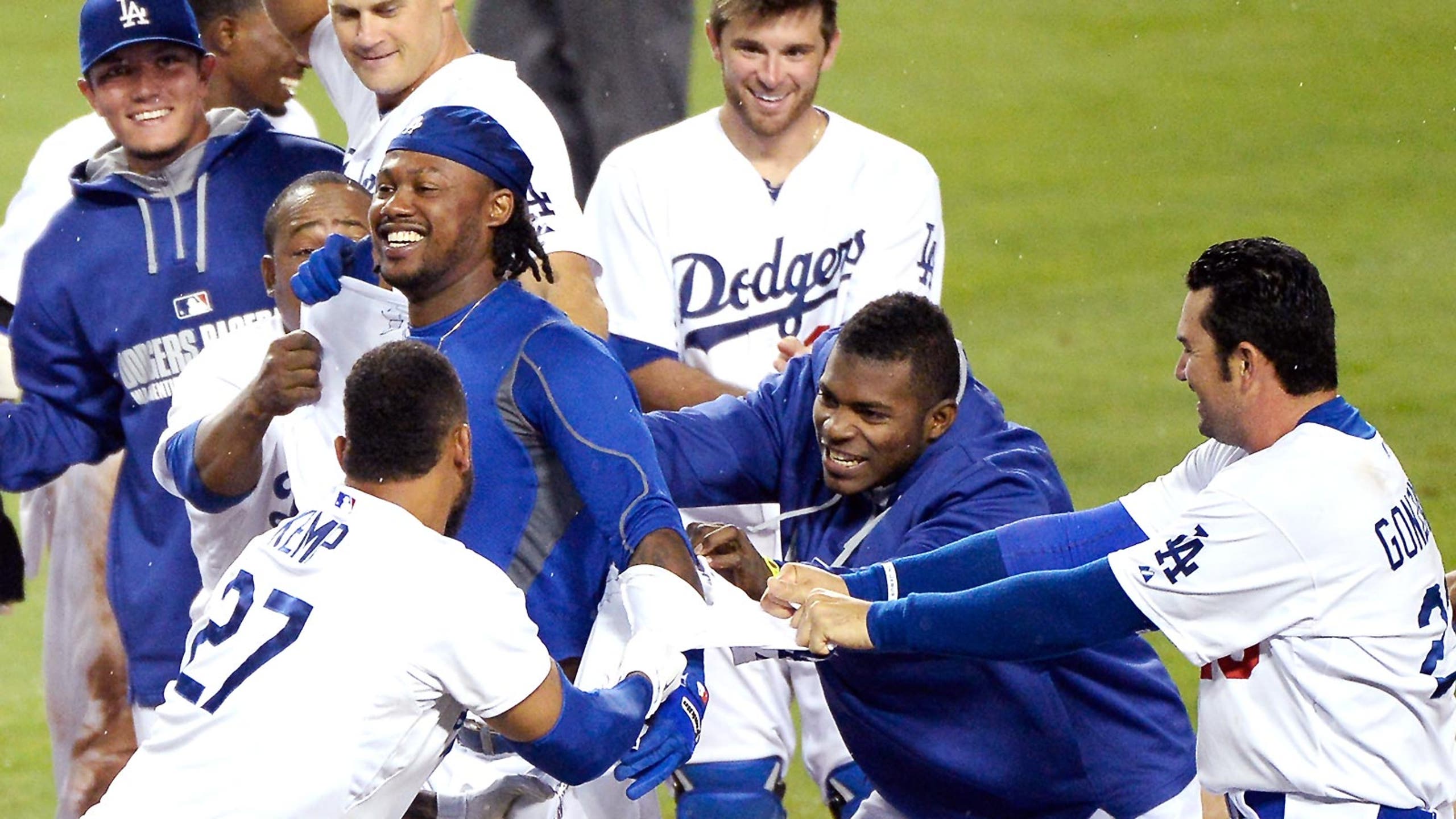 Dodgers beat Cubs in 12 on Ramirez's first walkoff homer
BY foxsports • August 3, 2014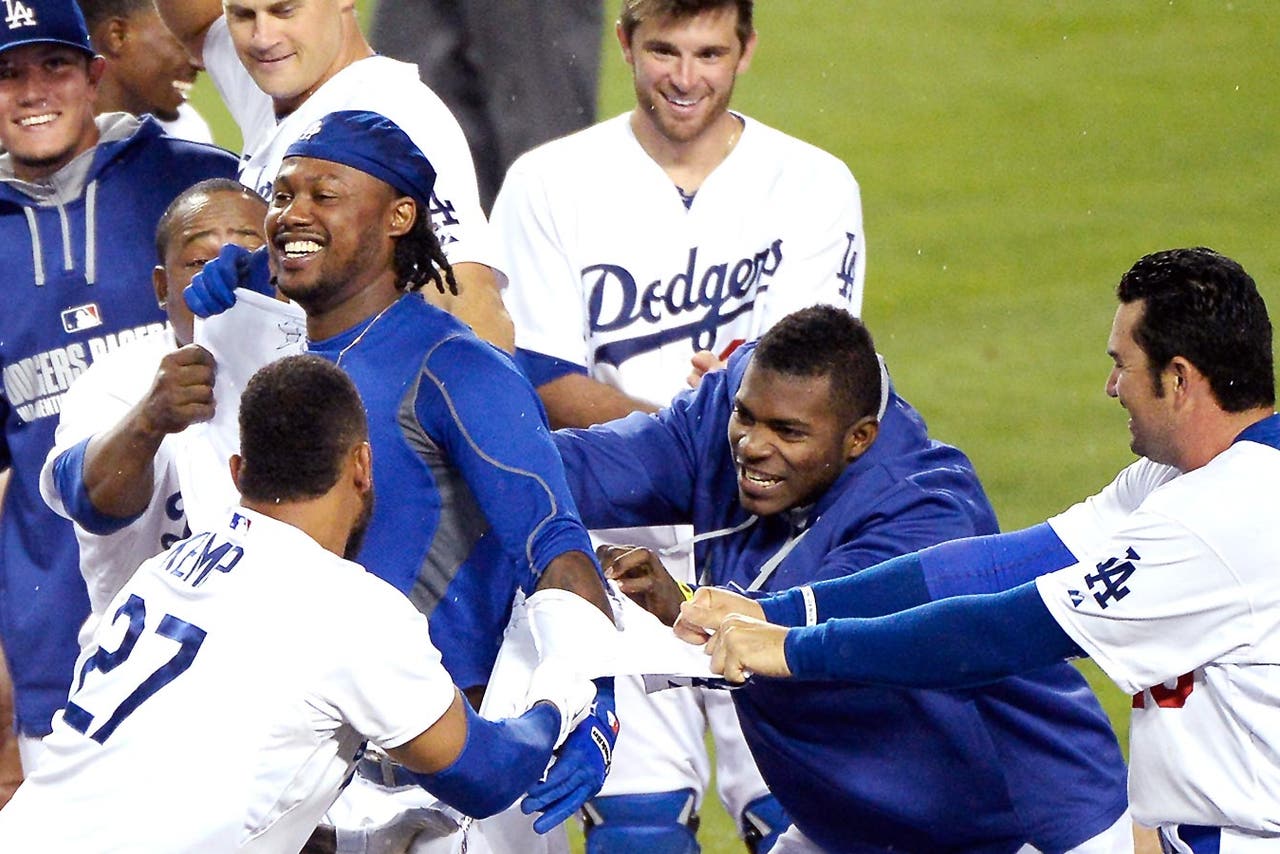 LOS ANGELES -- On a night when the Dodgers used home run threats Adrian Gonzalez, Andre Ethier and Yasiel Puig as pinch-hitters late in the game, Hanley Ramirez came through at the end.
Ramirez hit his first career game-ending home run, a three-run shot in the 12th inning to lift Los Angeles to a 5-2 victory over the Chicago Cubs on Saturday night.
Dee Gordon hit a two-out single against Blake Parker (1-1), stole his major league-leading 51st base and came home when Ramirez drove a 1-0 pitch into the Dodgers' bullpen in left field for his 12th homer after a full-count walk to Justin Turner.
''I was watching the way they were pitching to J.T., and it didn't look like they wanted to pitch to him. They wanted me,'' Ramirez said. ''So I told myself to just slow my swing down because I had to come through. He made a mistake up and left something over plate, and I made a good swing. That's what we're here for -- to win games.''
Jamey Wright (4-2) allowed two hits over two innings to get the victory and help the Dodgers increase their NL West lead over San Francisco to 3 1/2 games.
Junior Lake pushed a bunt single past the right of the mound with one out in the Cubs' seventh and came all the way around on a double to right-center by Arismendy Alcantara, tying the score 2-all. It was the third hit of the game for the switch-hitting rookie. Teammate Starlin Castro also had three hits, including an RBI single in the first.
Matt Kemp gave the NL West-leading Dodgers a 2-1 lead in the fourth against left-hander Tsuyoshi Wada with a drive into the pavilion seats in left-center after a leadoff walk to Ramirez.
It was the 12th homer this season and fourth in five games for the two-time All-Star, who has four homers and 12 RBIs in 11 games since manager Don Mattingly shifted him from left field to right and Puig from right to center.
Hyun-Jin Ryu allowed two runs and nine hits through seven innings and struck out six.
Wada allowed two runs and six hits over 5 2-3 innings and struck out six in his fourth major league start. The Dodgers are 12-5 in games started by opponents' rookies, including Friday's 8-2 loss to Kyle Hendricks.
''Coming over from Japan, he had a lot of experience against good players over there, too. And even though this is the big leagues, he looked good,'' Dodgers catcher Drew Butera said. ''He had a sneaky fastball. I didn't see any off-speed pitches from him, but from the side, it looked like it had good deception.''
TRAINER'S ROOM
Cubs: Right-hander Kyuji Fujikawa, who has yet to pitch for Chicago this season after undergoing Tommy John surgery, is scheduled to throw an inning for Triple-A Iowa on Monday. The club has yet to decide whether he will be reinstated from the 60-day disabled list on Tuesday.
Dodgers: Lefty Paul Maholm's first season with the Dodgers ended Saturday when he was placed on the 15-day disabled list because of a torn anterior cruciate ligament in his right knee. The 10-year veteran was injured during the seventh inning of Friday's game while covering first base on a grounder behind the bag by Alcantata.
ON DECK
Cubs: Right-hander Edwin Jackson (5-11, 5.79 ERA) is 0-4 with a 7.39 ERA in seven starts since beating Pittsburgh June 20 at Wrigley Field.
Dodgers: Right-hander Josh Beckett (6-5, 2.74 ERA) looks for his first victory at Dodger Stadium since May 13, when he beat Miami 7-1 for his first win of 2014. He is 3-4 with a 3.05 ERA in in 10 starts since his no-hitter on May 25 at Philadelphia, and hasn't pitched more than five innings in any of his last four outings.
---
---