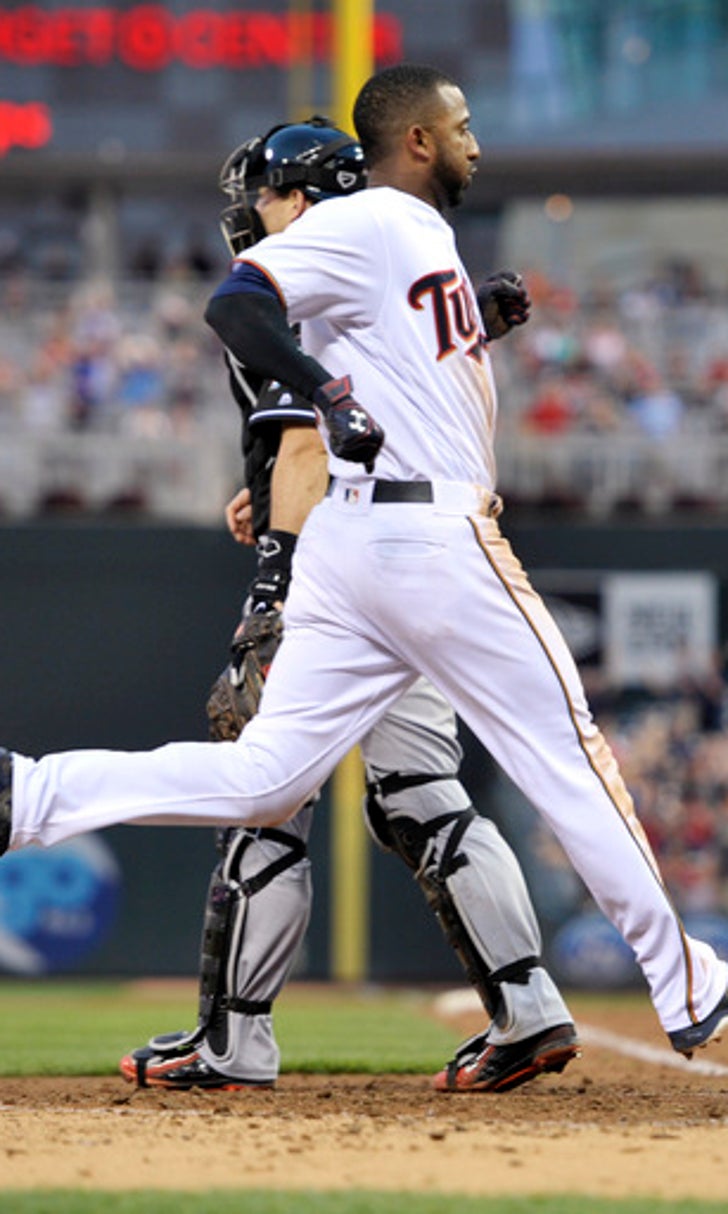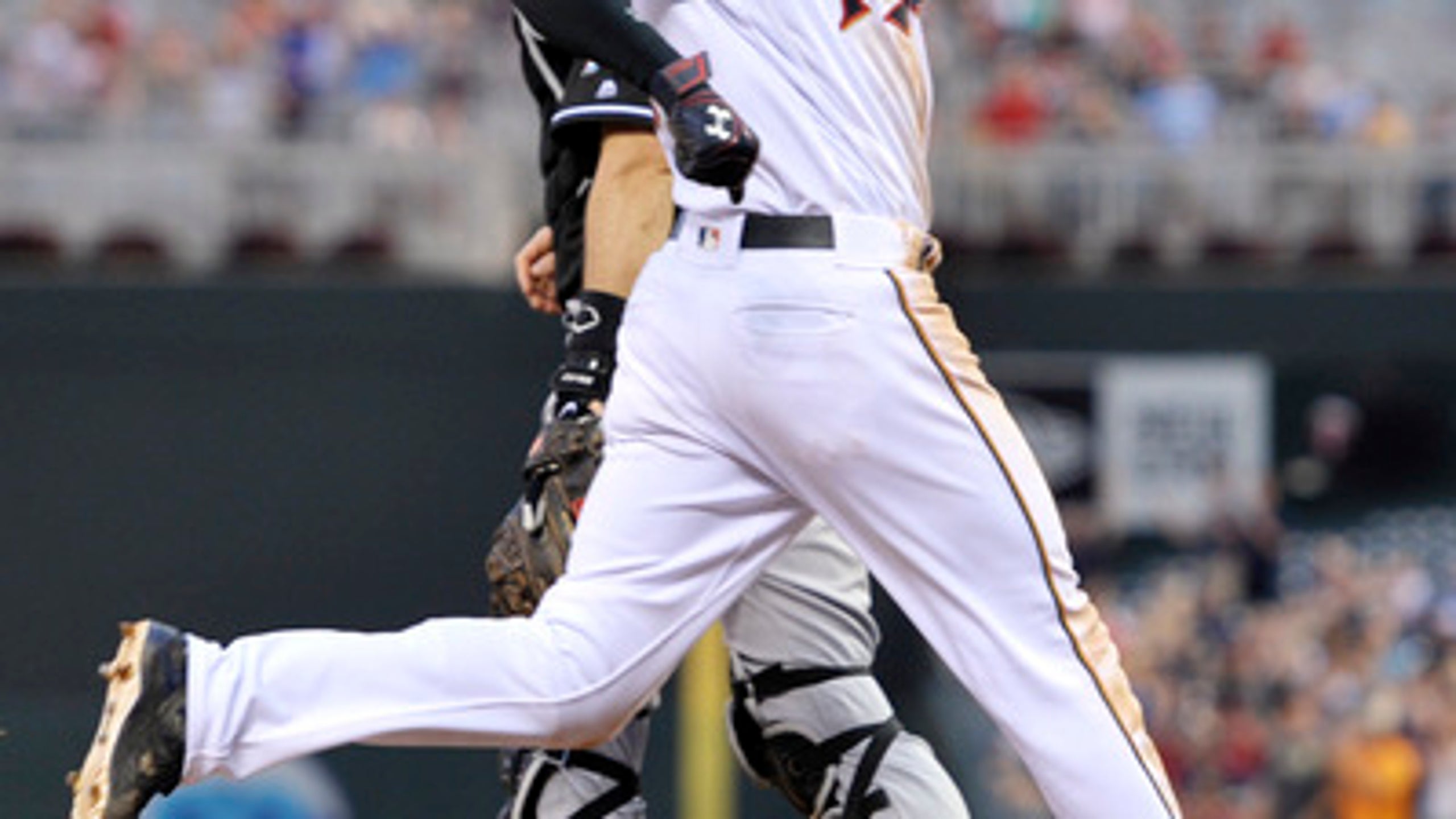 Blowout goes from sad to scary for Twins when Hughes is hit
BY foxsports • June 10, 2016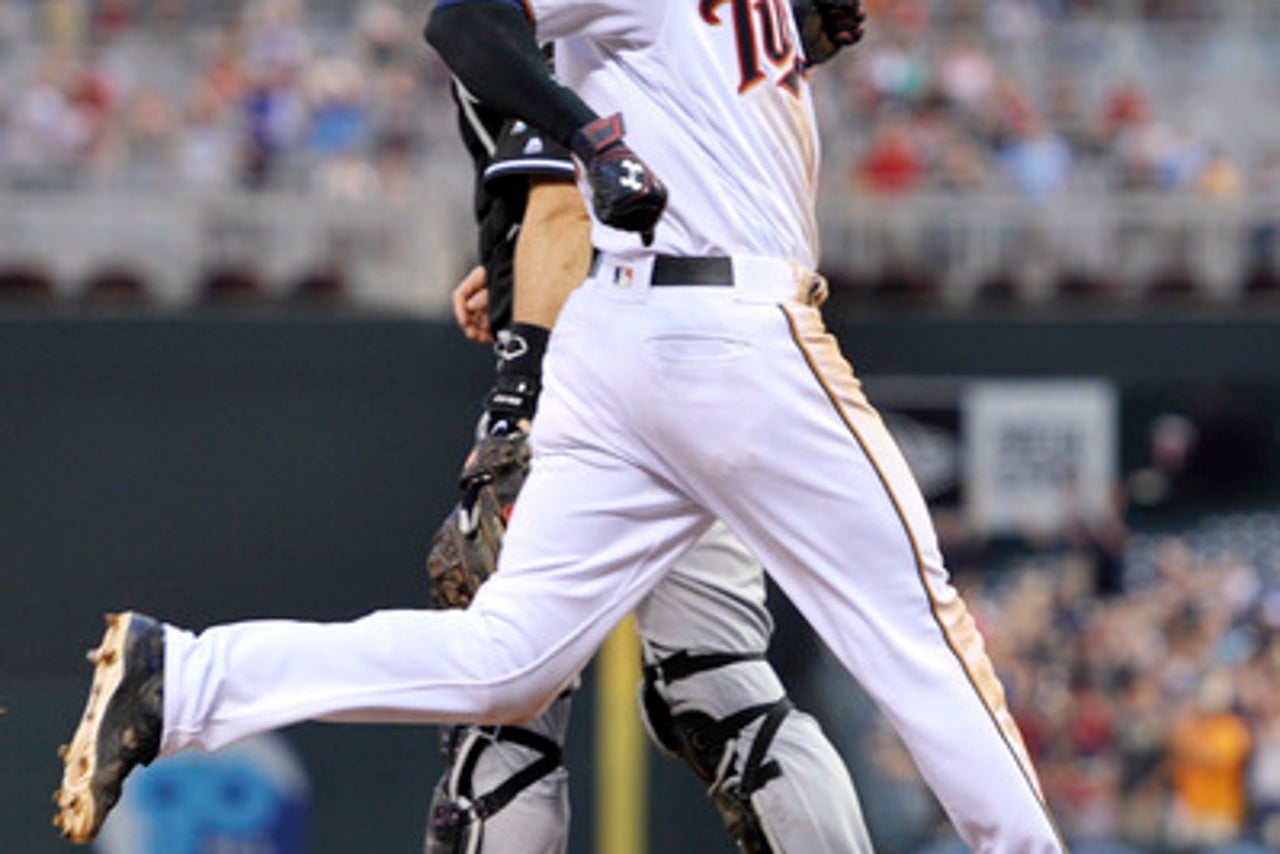 MINNEAPOLIS (AP) Another in a season full of losses for the Minnesota Twins turned from ugly to scary in a flash when Phil Hughes was hit in the knee with a line drive in the ninth inning.
Hughes was hit on the left knee by a ball off the bat of J.T. Realmuto in the last inning of a 10-3 loss to the Miami Marlins on Thursday night, and it remains in question just how badly he is hurt.
The right-hander had to be helped off the field and was taken to the clubhouse for X-rays. The initial exam showed no broken bones, but Hughes is scheduled for an MRI on Friday to get a more extensive look.
''We won't know anything as far as how long he might be out until we get a little better idea tomorrow,'' manager Paul Molitor said.
Hughes was recently demoted from the starting rotation to the bullpen as the Twins (18-41) have tried to take steps to address a historically poor start to the season. After Ervin Santana (1-6), Trevor May and Taylor Rogers combined to give up seven runs and eight hits in the seventh inning to let the game get out of hand, Molitor thought it would be a good time to let Hughes get some work in under low-pressure circumstances.
''It was a very scary situation,'' Santana said. ''I went back and saw him. It looked very bad.''
Marcell Ozuna had four hits and three RBIs, Chris Johnson hit a pinch-hit, two-run homer in the seventh and the Marlins bounced back in a big way after dropping the first two games of the series to the lowly Twins. Tom Koehler (4-6) gave up two runs and four hits and struck out six in six innings.
Robbie Grossman hit a two-run double for the Twins. Santana gave up five runs and nine hits in 6 1/3 innings and Minnesota's bullpen was bludgeoned in the seventh.
''They don't miss a fastball, for sure today,'' Santana said.
Grossman's double in the sixth tied the game at 2, but in the story of the Twins' season, they quickly squandered the momentum.
The Marlins took a 9-2 lead in the seventh, pounding out eight hits and scoring one run on a wild pitch by May, who couldn't get an out before getting yanked by Molitor.
''They just kept swinging,'' Molitor said. ''It happened fast.''
Martin Prado, Christian Yelich and Adeiny Hechavarria all had two hits and an RBI for the Marlins.
''It was frustrating because we've been battling the whole game,'' Santana said. ''It was tough. Their pitching staff was doing a good job and it was tough for us to score those two runs. It was frustrating.''
SUZUKI SHINES
Ichiro Suzuki had two hits and an RBI for the Marlins and is 27 hits from 3,000 for his career. He had seven hits in the series to raise his average to .333.
''He makes it look easy,'' Santana said. ''He's just waiting for one pitch and he don't miss it.''
MAY STRUGGLES
May has been another Twins bullpen arm who has not met expectations this season. He has battled some health issues and recently returned from a week off in hopes of giving Molitor a reliable option later in games.
But he gave up three runs and three hits and threw his seventh wild pitch of the season in a disastrous appearance in the seventh.
DRAFT DAY
Marlins: Selected LHP Braxton Garrett from Florence High School in Alabama with the seventh pick. He had a 0.53 ERA, with 131 strikeouts in 65 1/3 innings as a senior.
Twins: Selected OF Alex Kirilloff from Pittsburgh with the 15th pick. Kirilloff was home schooled but is hitting .544 with three homers and 23 RBIs in 19 games for Plum High School.
TRAINING ROOM
Twins: Hughes was taken for X-rays, which were negative. He is listed as day to day. ... OF Oswaldo Arcia left the game with a right foot contusion. The Twins said X-rays were negative and his is listed as day to day.
UP NEXT
Marlins: LHP Justin Nicolino (2-3, 4.37) starts the series opener at Arizona against LHP Patrick Corbin (3-5, 4.73).
Twins: Tyler Duffey (2-4, 4.79) starts the opener against Boston's Steven Wright (6-4, 2.29) in slugger David Ortiz's final series in Minnesota, where his Twins career began.
---
---