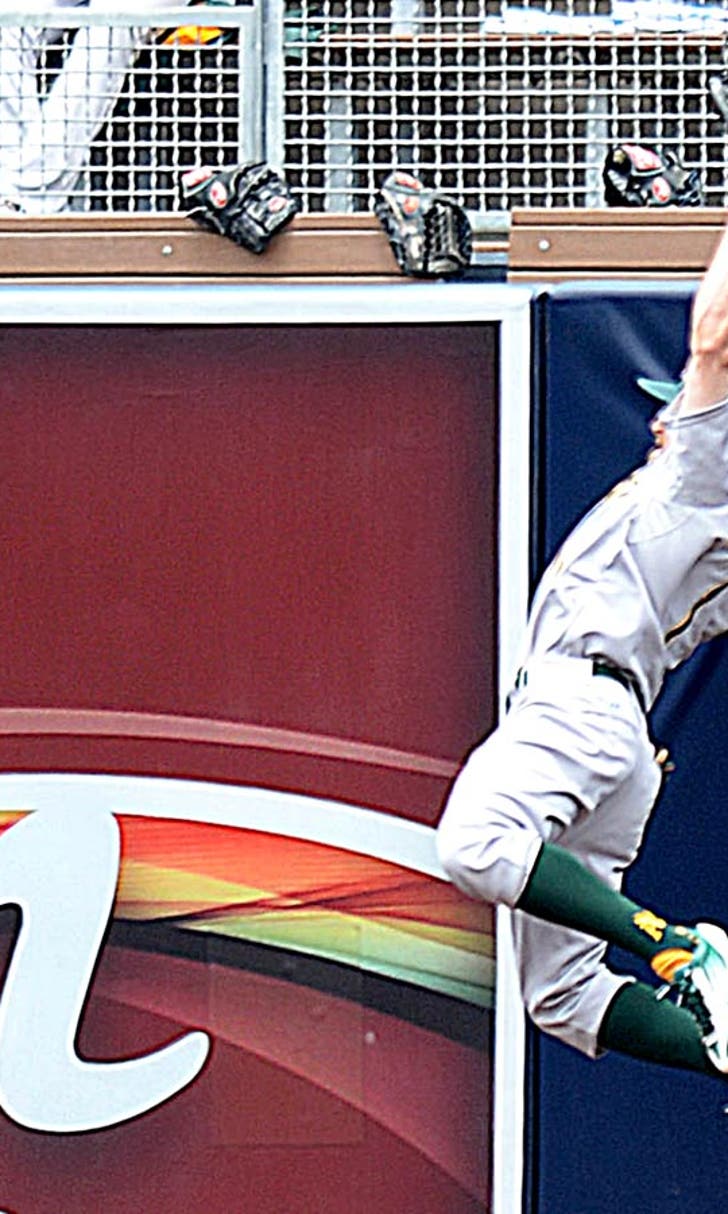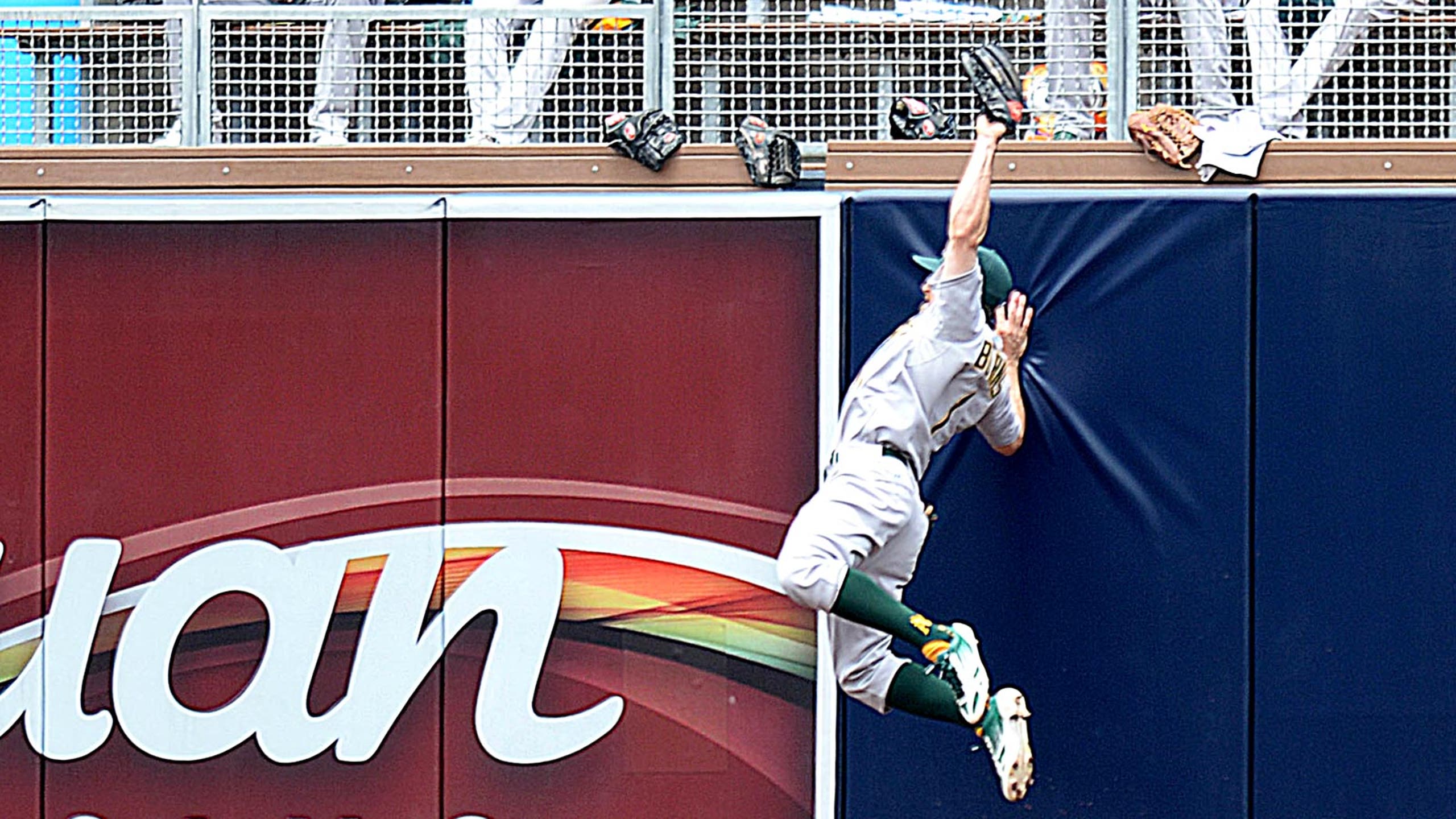 Billy Burns' heroics leave A's in awe - again
BY foxsports • June 17, 2015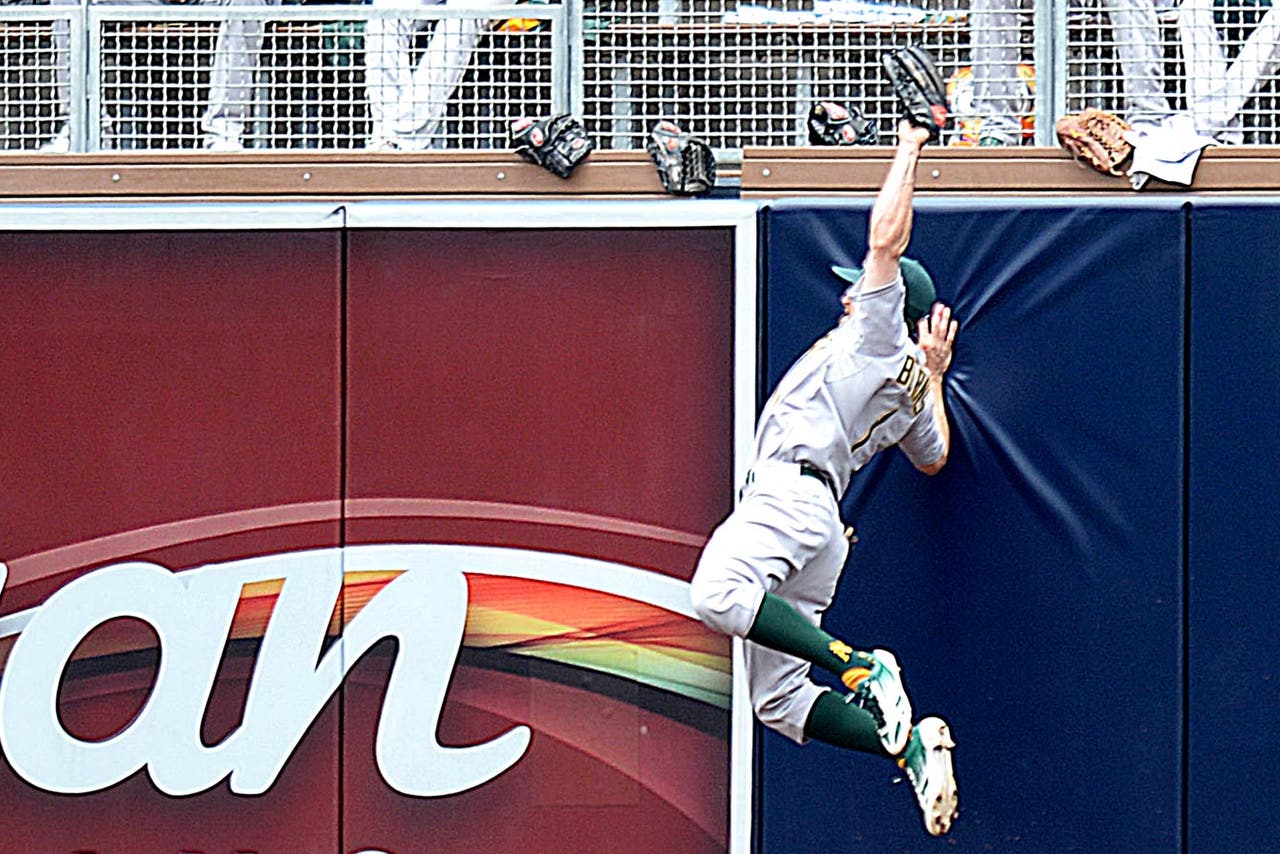 Billy Burns continues to turn heads for the Oakland Athletics.
The lightning-fast outfielder, seemingly on his way toward building a solid Rookie of the Year resume, was a catalyst once again in the A's resilient 6-5 win over the San Diego Padres on Tuesday afternoon. 
In the first inning, Burns raced back to the center field wall at cavernous Petco Park to rob Padres slugger Justin Upton of extra bases (or, perhaps, a two-run home run), eliciting a strong reaction from A's starter Scott Kazmir. Watch: 
As CSN Bay Area's Joe Stiglich mentions, Kazmir was bailed out by two spectacular Burns catches in his last outing (last week vs. Texas). As a reward, Kaz bought Burns a Louis Vuitton bag as a 'thank-you' for his services. 
On Tuesday, however, Burns made sure to let Kazmir know that no recompense was necessary this time: "I was joking before the game, telling Sam Fuld, 'If there's a ball hit in the gap, I'm going for it'. Just as a joke because Kaz is on the mound," Burns said. "And so I ran in and told Kaz, 'You don't have to buy me anything.' And he gave me a high-five."
In addition to his miraculous catch, Burns hit a clutch two-run triple, worked a walk against tough Padres closer Craig Kimbrel, stole second base and eventually scored the winning run on an Eric Sogard single in the top of the ninth. 
As a result, Burns' profile continues to grow among his teammates - and manager Bob Melvin, whom Stiglich quotes as raving about the center fielder: "He just gets better and better. Defensively, we're seeing significant strides from when he got here. And he gets on base and creates havoc. He's locked down the leadoff spot for us. … You know, when we had him here originally, we really didn't envision him staying that long. All he's done is perform."
So far, the 25-year-old Burns is slashing .308/.355/.413 with 53 hits and 13 stolen bases in 172 at-bats...and has drawn innumerable 'wows' from his teammates and viewers as he racks up impressive moments on the diamond. 
---
---