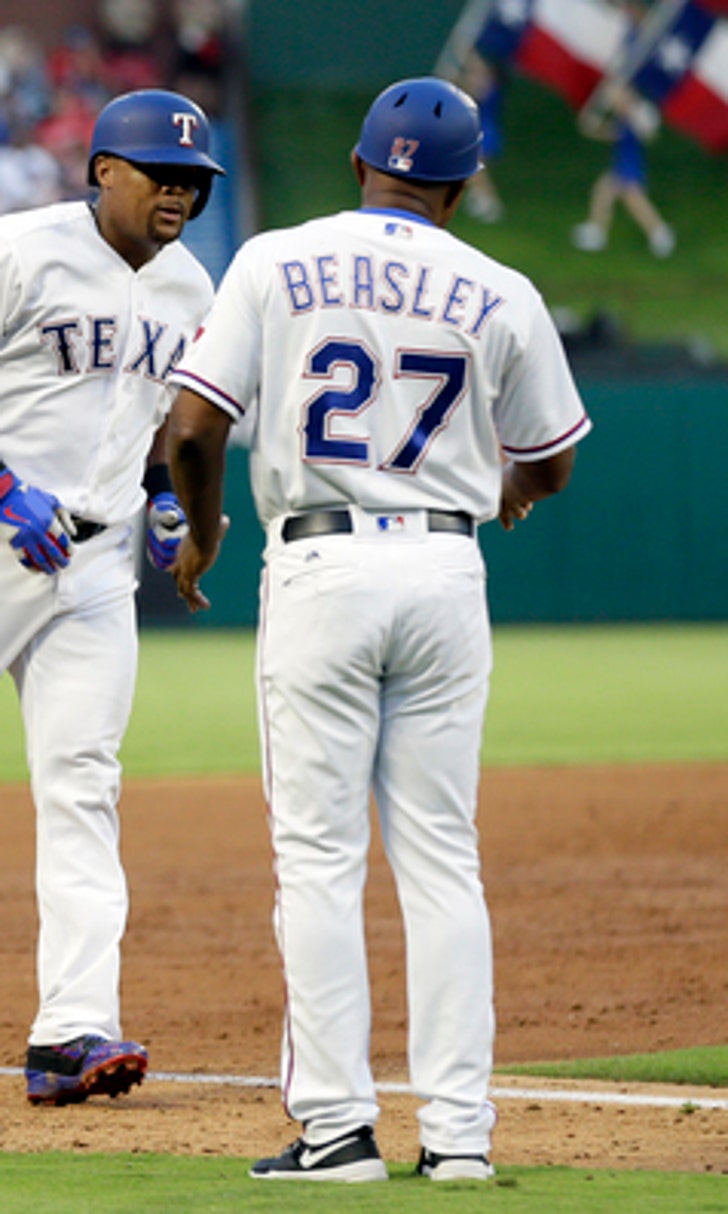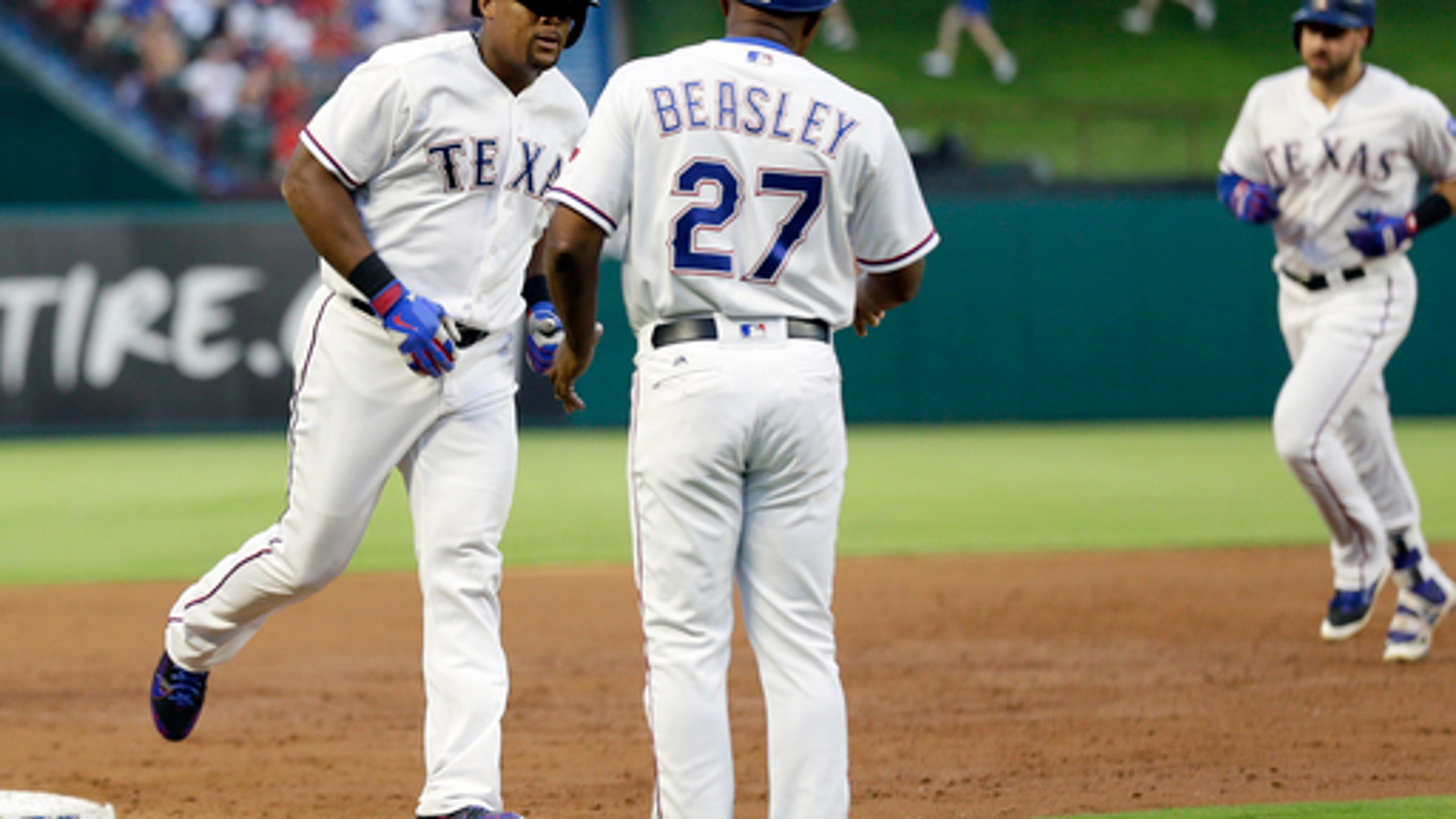 Beltre out of Rangers' lineup again after spraining ankle
BY AP • June 7, 2017
ARLINGTON, Texas (AP) Adrian Beltre is out of the Texas Rangers lineup again, this time with a sprained left ankle, putting his pursuit of 3,000 career hits on hold.
Team physician Dr. Keith Meister examined Beltre on Wednesday and confirmed the diagnosis of a sprain, though it was unclear how long the third baseman might be out. The Rangers said only that the 38-year-old Beltre was undergoing treatment and is considered day to day.
Beltre got hurt again Tuesday night in only the seventh game since the belated debut of his 20th season. He missed the first 51 games because of calf issues.
Manager Jeff Banister said Beltre was sore and unavailable to play, leaving Texas with only two position players on the bench for Wednesday night's game against the New York Mets.
''To miss 50-something games and finally come back ... and this happens,'' Beltre said after Tuesday's game, when his left foot was already in a protective boot. ''What are you gonna do?''
Beltre, only 48 hits from 3,000, jammed his ankle when he hit first base while beating out an RBI fielder's choice grounder in the first inning in the 10-8 win over the Mets on Tuesday night.
After initially staying in the game, Beltre had a single in the third inning for his 2,852nd hit. But he was removed for a pinch runner after a walk in the sixth, and was clearly discouraged afterward when he said the ankle hadn't gotten worse during the game. X-rays were negative.
''He wants to play,'' Banister said. ''Adrian plays with a different purpose than most.''
The Rangers have a scheduled day off Thursday before a weekend series in Washington.
While close to 3,000 hits and within reach of other records, Beltre's ultimate goal is to finally win a World Series. The only time he has been to the World Series was in 2011, his first season with the Rangers when they lost in seven games to the St. Louis Cardinals.
Beltre has hits in all seven games since being activated from the disabled list, matching the longest season-opening hitting streak in his career. He was hitting .385 (10 for 26) with one homer and six RBIs.
In the series opener against the Mets, Beltre became the first player ever to appear in 300 interleague games. His single got him within four hits of Willie Keeler for 33rd on the career list, and matched him with Jimmie Foxx for 21st all-time with 4,956 total bases.
---
More AP baseball: https://apnews.com/tag/MLBbaseball
---
---