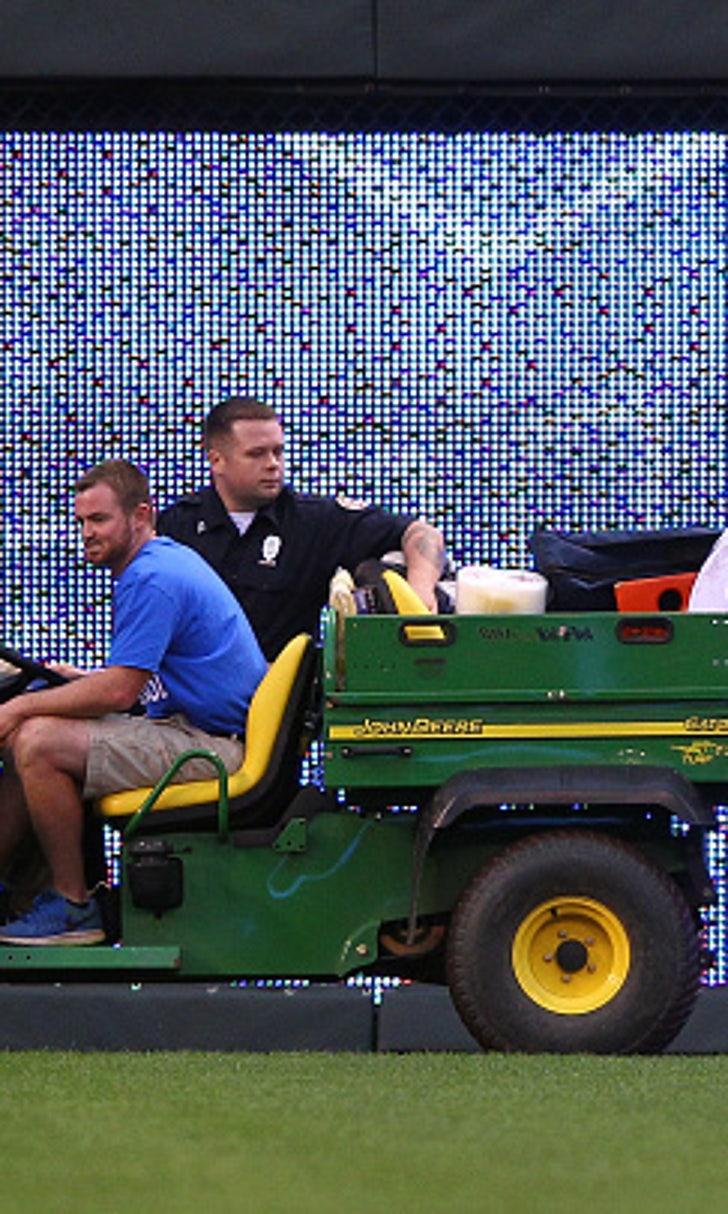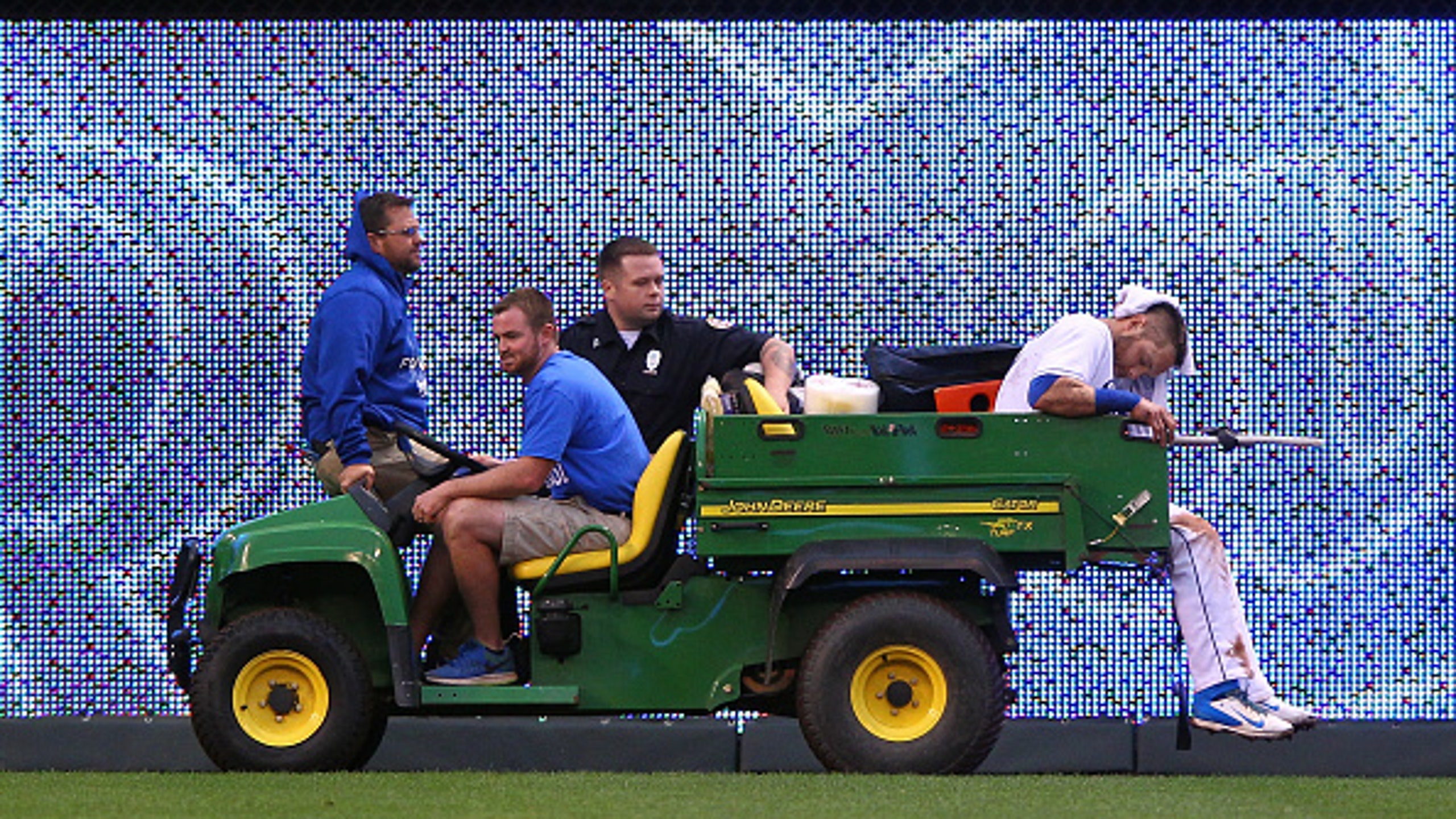 Alex Gordon carted off field after suffering left groin strain
BY foxsports • July 8, 2015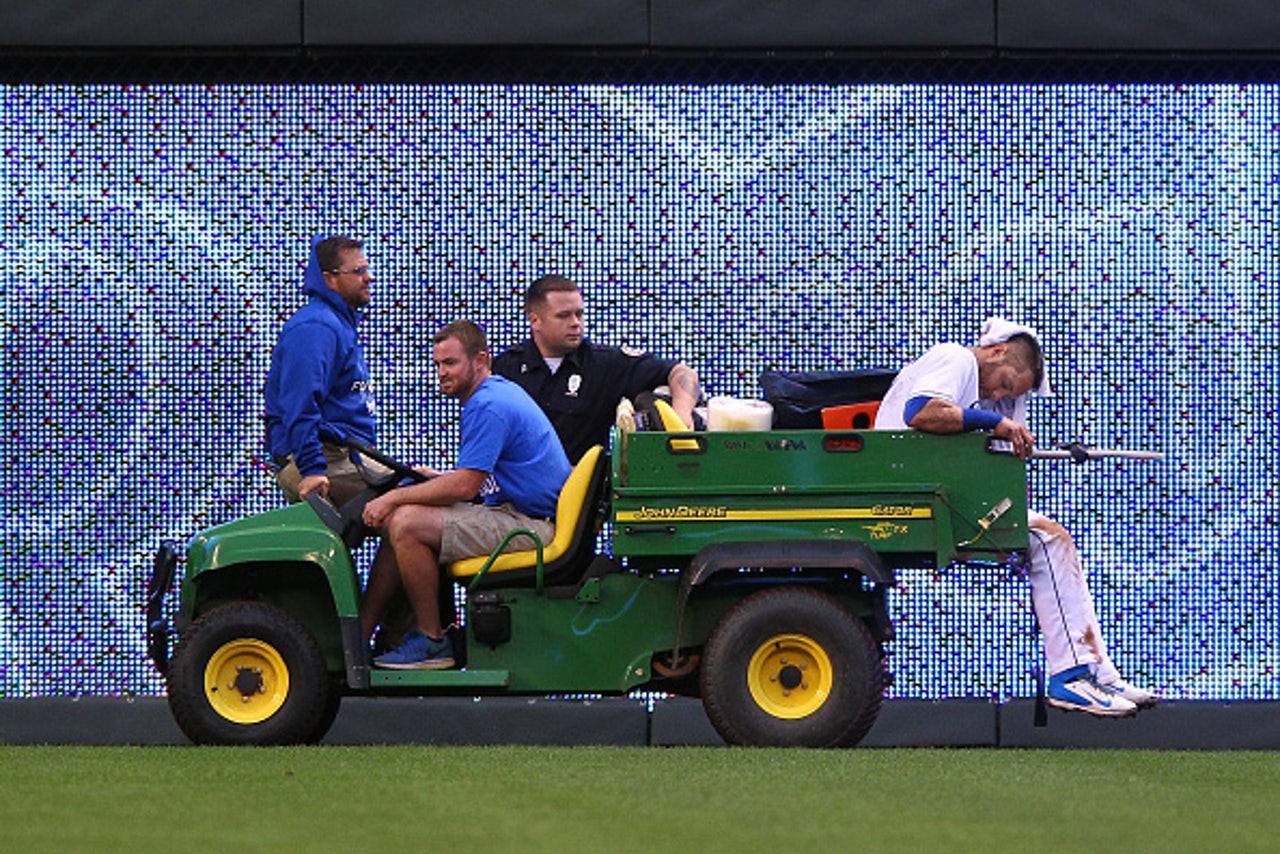 By TOC Staff
This certainly isn't how the Kansas City Royals wanted to go into the All-Star break. Actually, there's no point of the season during which the best team in the AL wants to lose its best player.
During the fourth inning of Wednesday's game versus the Rays, Alex Gordon went down with what appeared to be a left knee or ankle injury, buckling as he ran toward the outfield wall to track down a deep fly ball by Logan Forsythe. Gordon immediately went to the turf, tossing aside his glove in obvious pain. Forsythe eventually scored on an inside-the-park home run.
You can see video of the play at MLB.com, but clips have also beenposted on Twitter.
Trainers immediately attended to Gordon on the field, but he wasn't able to put any weight on his left leg. Thus, he was taken off on a cart, something you don't often see in a baseball game. Judging from the visuals, it looked as if Gordon hurt his knee or ankle, but the Royals soon announced that he suffered a left groin strain. The left fielder and All-Star starter will undergo a MRI exam to determine how serious the injury is.
Gordon went into Wednesday's game batting .280 with an .853 OPS, 13 doubles, 11 home runs and 39 RBI in 310 plate appearances. He's also playing his typically excellent defense in left field, credited with four Defensive Runs Saved and saving eight runs more than an average player at the position, according to FanGraphs' Ultimate Zone Rating.
Fans elected Gordon as a starting outfielder for the AL All-Star team, but his ability to play in Tuesday's game is obviously now in jeopardy. The four-day All-Star break will certainly come at a good time, though he likely would not be available if the Royals were playing anyway.
More from The Outside Corner:
---
---