Yankees Should Be Next in Line for White Sox Fire Sale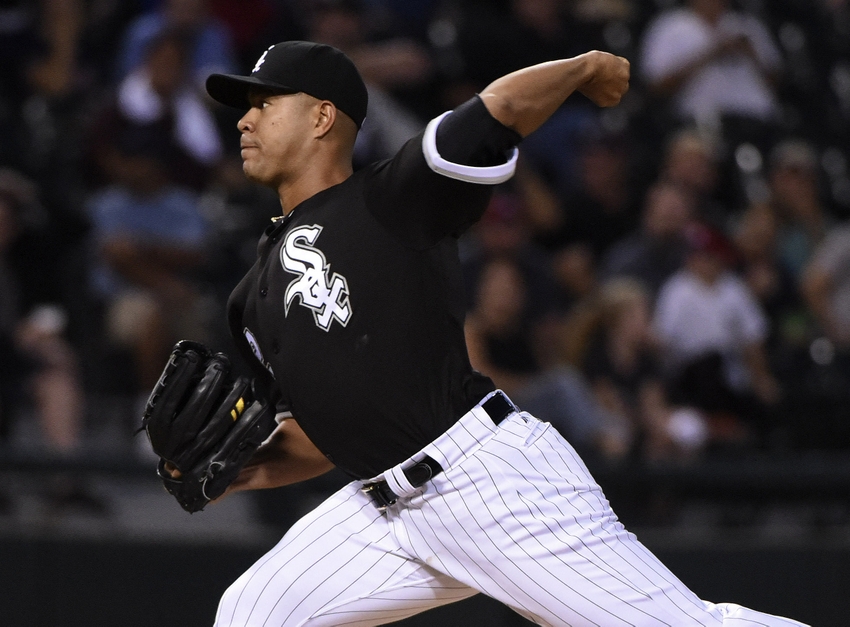 While the New York Yankees may have missed out on Chris Sale at the Winter Meetings, there are a number of other White Sox players that could be a fit for them as Chicago tears down their roster.
On the third day of the Winter Meetings, the Boston Red Sox pulled off a blockbuster trade that is going to be hard to top, acquiring Chris Sale from the Chicago White Sox for Yoan Moncada, Michael Kopech,Luis Alexander Basabe, and Victor Diaz. The move signals that the Pale Hose are likely on the verge of a full-on fire sale and will soon be moving several notable veterans who could interest the Yankees.
New York's top target should undoubtedly be the Robin to Sale's Batman, Jose Quintana. The 27-year-old left-hander has been one of baseball's best kept secrets since breaking into the White Sox rotation in 2012. In his five big league seasons, he's accumulated 20.5 wins above replacement according to Baseball-Reference, pitching to a 3.41 ERA and 3.47 FIP in 151 career starts.
In 2016, Quintana made his first All-Star squad and finished tenth in the American League Cy Young voting after pitching to a 3.20 ERA and 3.56 FIP in 208 frames. He's been incredibly durable and consistent during his young career, making at least 32 starts and reaching the 200 innings plateau in each of the last four seasons.
Because he comes with four years of team control and is signed to one of the most team-friendly extensions in all of baseball, Quintana is arguably even more valuable than Sale. He comes with an additional year of control after all and has been just a shade less dominant.
If Chicago asks for an equivalent package, New York would need to surrender a top five prospect, a top 100 prospect, and two quality secondary pieces. Assuming Gary Sanchez is off limits, that would likely mean Gleyber Torres or Clint Frazier, plus one of Blake Rutherford, Jorge Mateo, Aaron Judge, Justus Sheffield, and Luis Severino.
Want your voice heard? Join the Yanks Go Yard team!
The Yankees are also rumored to be looking at former closer David Robertson as a potential alternative to signing Aroldis Chapman or Kenley Jansen this winter. Robertson is three years older than Chapman and coming off a mediocre 2016 campaign in which he had a 3.47 ERA and 3.58 FIP in 62.1 innings thanks to a big jump in his free passes, but the two years and $25 million remaining on his deal could be seen as a bargain compared to Chapman's demands.
Todd Frazier is another big name that New York could consider, but as a rebuilding club, they really should be focused on adding longer-term assets, and he is set to hit free agency after next year and have a pretty full infield picture anyway unless they find a taker for Chase Headley.
This article originally appeared on