White Sox Jose Quintana: Consistency At Its Finest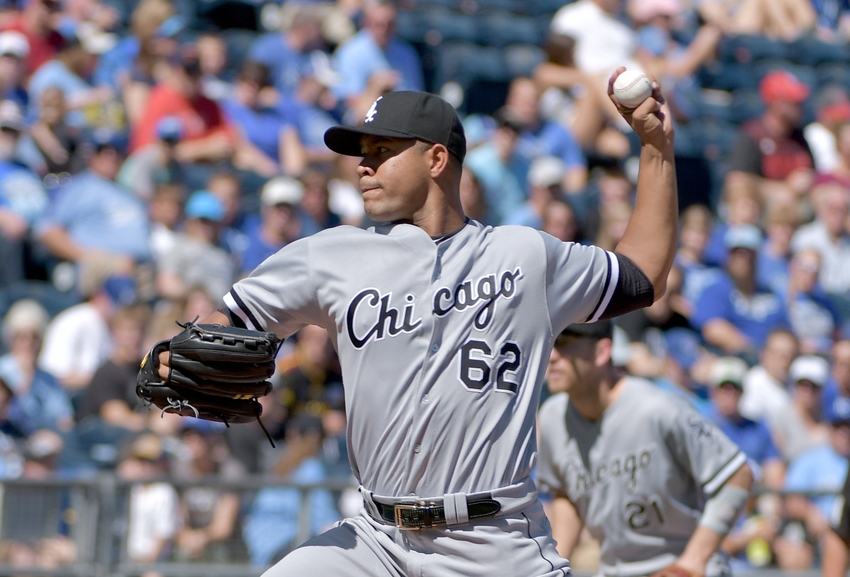 White Sox starting pitcher Jose Quintana may not excite a lot of fantasy owners. Though, he is one of the game's most consistent pitchers.
Most fantasy baseball owners try to draft a top-10 starting pitcher early. It makes sense as to why. You have an elite option and can focus on the offense for a few rounds before drafting another pitcher. However, there are more consistent options at the position for cheap. One name is White Sox starter Jose Quintana.
Quintana had his best season across multiple stats in 2016. In 32 starts, he had a 3.20 ERA, 1.163 WHIP and a 13-12 record. He also posted 181 strikeouts and 50 walks in 208.0 innings. The ERA, WHIP, wins, strikeouts and IP are all career highs.
In ESPN leagues, Quintana was a 15th round pick (145.1 ADP). He was the 36th starting pitcher drafted and finished 20th among SPs on the Player Rater. He finished just points behind rookie Kenta Maeda.
As far as his consistency, Quintana has been great over the last three seasons.  In 2014, he had a 3.32 ERA, 1.243 WHIP and 178 strikeouts with a 9-11 record.
He had a 3.36 ERA, 1.270 WHIP and 177 strikeouts with a 9-10 record in 2015. And I just talked about last season's stats.
If you average that out between the three seasons, he has a 10-11 record, 3.29 ERA, 1.23 WHIP and 179 strikeouts. As far as fantasy his concerned, that is a good No. 2 or 3 starting pitcher in standard leagues.
I don't care about the win-loss record because leagues should be using quality starts (six IP and at most three earned runs allowed) instead. Quintana had 22 of them in his 32 starts. He made his first All-Star game appearance and finished 10th in American League Cy Young voting.
Looking at the White Sox lineup, Quintana has a decent offense supporting him. He was 61st in runs per start, 3.81. If the team can improve at catcher or outfield, that would definitely increase. However, that is another reason to use QS as opposed to wins.
Quintana pitches has good career numbers against his American League Central opponents. In 76 career games, he has a 3.81 ERA and 1.28 WHIP with 381 strikeouts and 117 walks. He is a good option to target in the middle of your drafts.
More from Fantasy Baseball Crackerjacks
This article originally appeared on