New York Yankees: Ben Gamel Named International Player of the Year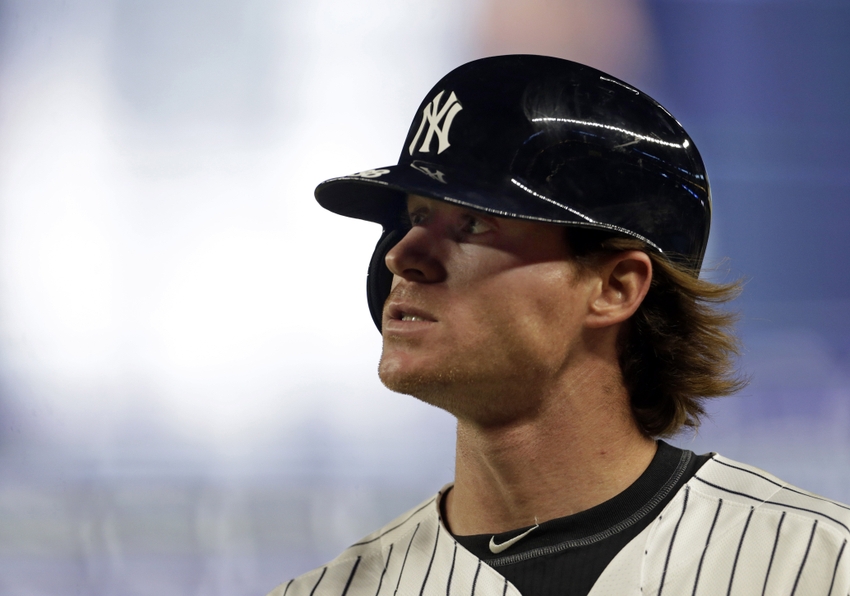 In the midst of the New York Yankees youth movement paying big dividends and catapulting them back into the playoff race, it looks as if the likes of Gary Sanchez, Aaron Judge and Luis Cessa will be donning the pinstripes for a very long time.
Not only have these young ball players made baseball fun and exciting again in New York, they've also insured a very bright future for New York Yankees baseball if all goes according to plan.
On Tuesday the Yankees farm system and their player development department received yet another encouraging sign when 24-year old outfielder Ben Gamel was named the 2016 International League Player of the Year.
After leading the league in hitting last season as a rookie, Gamel followed up with a strong sophomore season, tallying league highs in run scored (78) and recording a .309/.365/.420 slash line with a .785 OPS. He finished third in hits (148), fifth in stolen bases (19) and sixth in batting average (.309).
More from Call to the Pen
As a leadoff hitter with enough versatility to play all three outfield positions, Ben Gamel is pushing his name into the same conversation as the Greg Bird's and Gary Sanchez' of the world as key pieces for the Yankees moving forward.
While following Ben Gamel throughout the minors, my favorite part of his game is his overall consistency. He owns a .314 batting average against southpaw pitchers and a .307 batting average off right-handed pitchers. He hits .310 at home and .308 on the road. He hit .306 before the International League All-Star Game and .314 after.
The guy just consistently hits for average.
Ben Gamel will definitely be on the Yankees 40-man roster when rosters expand in September, but with speculation of the Yankees trading at least one of Jacoby Ellsbury or Brett Gardner this winter, Ben Gamel might just find himself starting on the 2017 Opening Day Lineup alongside Aaron Hicks and Aaron Judge.
It's also worth noting that Scranton/Wilkes-Barre rookie manager Al Pedrique was named the IL Manager of the Year in his first season after replacing Dave Miley. Also, Gary Sanchez, Aaron Judge and Donovan Solano were each named Post-Season All-Stars in their respective position.
This article originally appeared on