MLB Rumors: San Francisco Giants have interest in Pablo Sandoval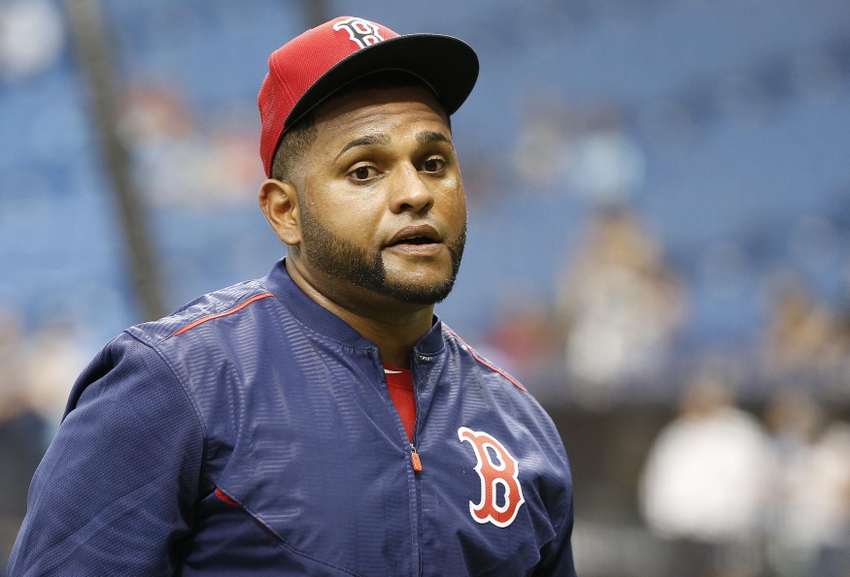 As the San Francisco Giants search for help at third base, they may be willing to welcome back Pablo Sandoval.
It's safe to say signing Pablo Sandoval has not worked out as the Boston Red Sox planned. A disappointing 2015 season (.245, 10 home runs and 47 RBI in 126 games) gave way to a 2016 campaign lost almost entire to a left shoulder injury after weight issues notably resurfaced during spring training.
Sandoval is due $53 million over the next three seasons ($17 million in 2017, $18 million in 2018 and 2019), plus at least a $5 million buyout for 2020 ($17 million team option). So the Red Sox appear to be stuck with "Kung Fu Panda", but if they are willing to eat a lot of the remaining money in the contract a trade suitor could be found.
On that note, Evan Drellich of the Boston Herald has reported the San Francisco Giants have considered trading for Sandoval. It is worth noting that Red Sox president Dave Dombrowski was not part of the front office regime that signed Sandoval to his massive contract, and the team has Travis Shaw and Yoan Moncada as options to play third base. Louis Valbuena and Justin Turner are possible free agent targets for the Red Sox at third base, but unless Sandoval is moved a foray into free agency is not an option.
The Giants are obviously very familiar with Sandoval, as he spent his first six-plus major league seasons with them. That run included two All-Star selections (2011 and 2012), a World Series MVP in 2012 and three World Series rings (2010, 2012 and 2014). With the disaster his Red Sox tenure he has been thus far, perhaps being reunited with Giants' manager Bruce Bochy would be what Sandoval needs to revive his career.
With questions about his waist line never going away, Sandoval simply can't be counted on to be healthy and produce on the field. Sometimes admitting a mistake early is the right course of action. If the Giants want Sandoval back, the Red Sox should do whatever it takes to facilitate a trade and not think twice.
This article originally appeared on