Fan arrested after storming field, throwing beer into Rays dugout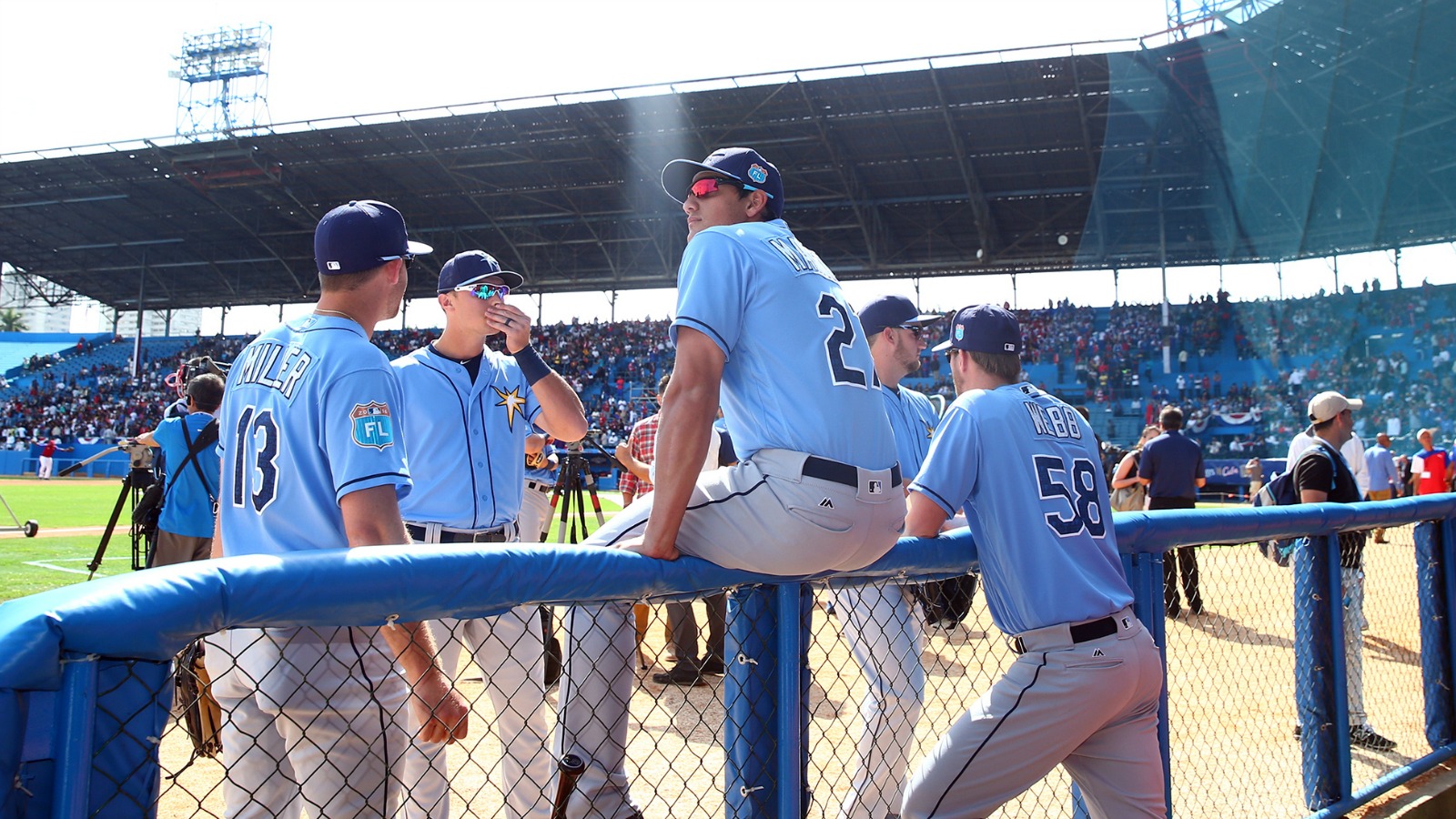 A fan protesting the Tampa Bay Rays' recent trip to Cuba stormed the field Saturday night during the Rays' game against the Pirates and threw two cans into the Tampa Bay dugout.
The fan was of Cuban descent, according to the Tampa Bay Times, and was quickly grabbed by a Rays coach and later taken away by security. He was arrested and charged with trespassing, causing affray and assault.
Via the Tampa Bay Times:
"I just saw him throwing stuff to the dugout and then I realized his age so I was just holding him and I was telling him, I realized he speaks Spanish, telling him to relax," [third-base coach Charlie] Montoyo said. "I didn't hear what he was yelling, I just saw the two things and then I was holding him. He smelled like beer or rum or something. … To me it was an old person drunk so I felt bad for him."