Miami Marlins are reportedly interested in CJ Wilson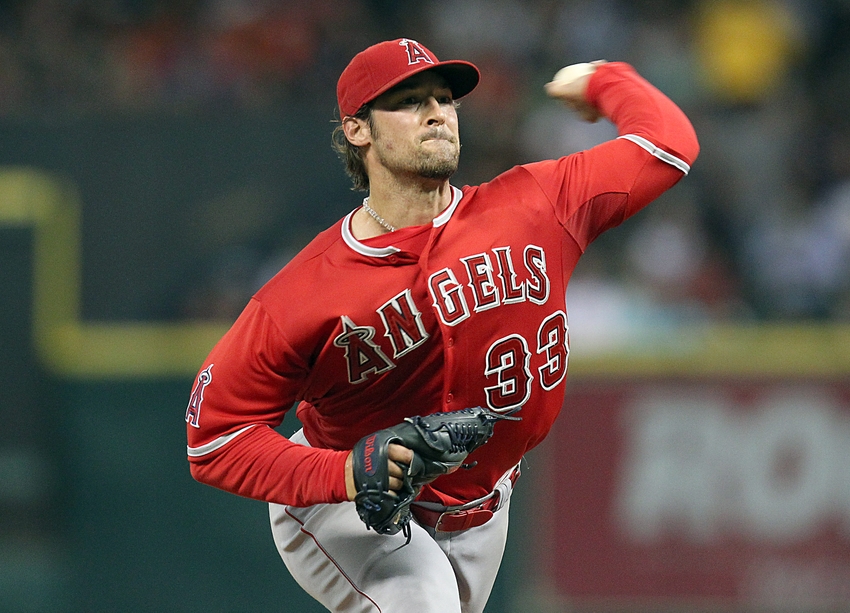 Are the Miami Marlins interested in taking a chance on free agent C.J. Wilson? Again?
According to a report in the Miami Herald, the Miami Marlins have shown some interest in lefty free agent C.J. Wilson. This isn't the first time the two have been connected. The Marlins attempted to sign Wilson after the 2011 season but he chose to sign with the Los Angeles Angels of Anaheim instead.
Wilson, who was out the entire 2016 season due to a shoulder injury and subsequent surgery, was in the final year of his five-year/$75M deal with the Angels. Wilson also had elbow surgery in August 2015, and he hasn't pitched in a game since July 28, 2015, a 10-5 loss to the Houston Astros. He was 8-8 with a 3.89 ERA and 110 strikeouts that season before being shut down.
Prior to playing with the Angels, Wilson spent seven years with the Texas Rangers. He was a two-time All-Star and finished sixth in Cy Young voting in 2011, his last year with Texas.
More from Call to the Pen
Wilson presents an interesting case for the Marlins and there are a couple of factors that could make Miami wary of signing him. First, he's 36 years old and coming off two different surgeries. Second, he hasn't thrown a pitch in a year and a half so there's no telling how he'll look when he does finally pitch. On the other hand, the pickings are slim this offseason and the Marlins can't afford someone who would command a higher salary so the union between Wilson and the Marlins could be a good one if they can come to an agreement. The best option would be give Wilson a short-term, incentive-laden contract or maybe sign him to a minor league contract and have him work his way up to the majors.
Another thing that could work in the Marlins' favor is that Wilson, despite his somewhat advanced age, has only thrown just over 1,430 innings—he was a reliever his first five seasons with Texas—so even with the injury history, his arm doesn't have as much mileage on it as other 36-year-old arms.
One other potential issue that could also factor into the decision for Wilson is that it would be his first time pitching the National League, which could pose a problem considering he's had both elbow and shoulder surgery within the last two years. He's has four hits in only 29 at bats spread out over six seasons so if Wilson does sign with Miami, he may be better off keeping the bat on his shoulder.
This could be a good move for the Miami Marlins, if it does come to fruition and if Wilson can stay healthy. It's one of those low risk/high reward moves you always hear about and it could definitely benefit both Miami and Wilson.
This article originally appeared on