Watch: Dodgers' Wood tries to avoid Don Mattingly's handshake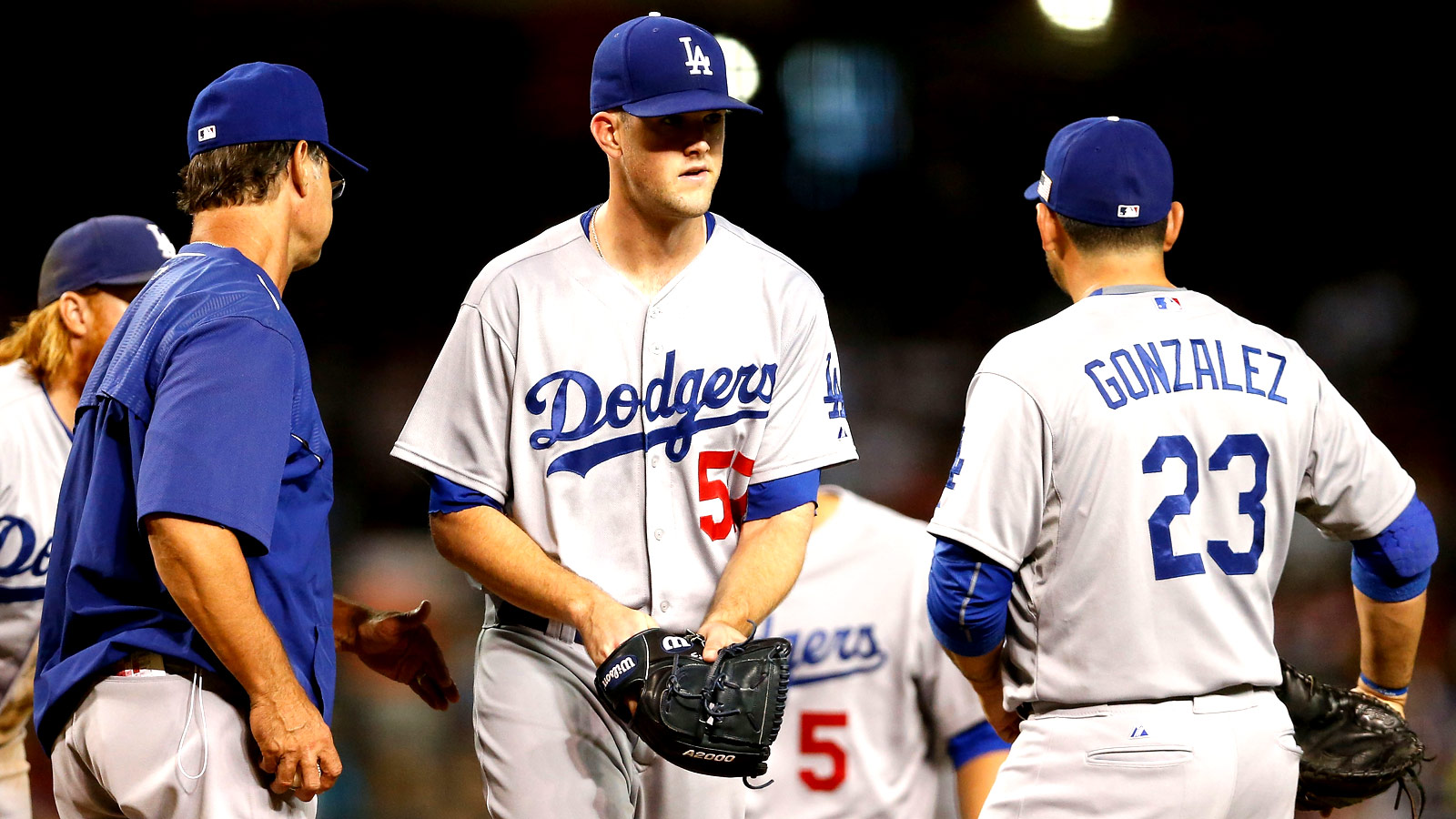 Alex Wood bounced back masterfully on the mound for the Los Angeles Dodgers after a prior rough outing, but he left the game on an awkward note with manager Don Mattingly.
After allowing six earned runs in 1 2/3 innings in his previous start, Wood pieced together his best performance as a Dodger on Wednesday, allowing only one hit through eight innings in Los Angeles' 2-0 win over the Colorado Rockies.
"His stuff matched up really well. It just came down to executing," catcher A.J. Ellis said following the game. "He was phenomenal tonight, as good as I've caught him."
Following the eighth inning, Mattingly decided to pull Wood at 78 pitches for closer Kenley Jansen with the Dodgers leading, 2-0.
As Wood descended into the dugout, Mattingly stuck out his hand for a congratulatory handshake to signal that the lefty's night was over; however, Wood pulled his hand away upon seeing his manager's gesture.
Wood eventually reluctantly shook Mattingly's hand, but not without some prodding from the skipper.
"He looked at me kind of funny," Mattingly said of the exchange. "I just said, 'That's it. Don't even ask.' "
Wood assured he approved of Mattingly's decision to take him out of the game in his postgame comments, and seemed regretful that he had initially refused the handshake from his manager.
"I've always said all I want to do is win," the 24-year-old lefty said. "As long as we come out on top, I'm all about it."
As for his best outing in a Dodger uniform on Wednesday, Wood said it was all about commanding the strike zone.
"My last start, I didn't command my fastball, I couldn't throw my changeup and, obviously, I threw some pretty bad breaking balls," Wood said. "Usually, you have at least one, even on your worst days. Tonight, my fastball was moving in and out, I commanded my changeup and threw breaking balls. It was a good night."
(h/t ESPN)