Dan Haren owns Curt Schilling on Twitter after dumb tweet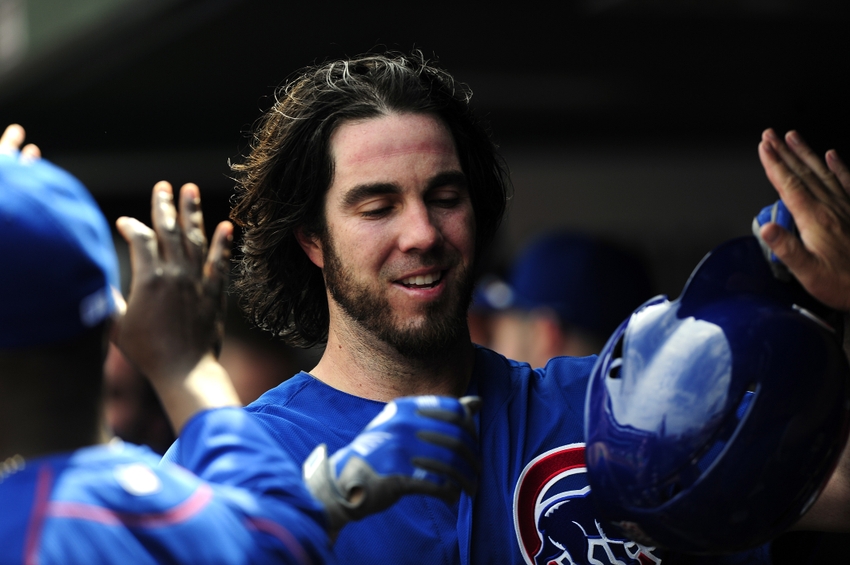 Dan Haren just kinda owned Curt Schilling on the Twitter, and it was awesome.
Since retiring last winter, former MLB starter Dan Haren has let it all hang out. He is a must-follow on Twitter, showing a sense of humor many athletes can only dream of having. Haren has a self-deprecating, droll sense of humor, and he has been willing to dish on almost every part of his 13-year career.
Haren has registered more wins than any other retired pitcher this season, and he may have picked up his biggest win of the year on Monday night, the eve of the election.
Ketchup. Sock. World Series.

Some assembly required https://t.co/cEKpdHst1x

— dan haren (@ithrow88) November 8, 2016
There was no better way to respond to everyone's favorite fringe Hall of Famer/disgraced ESPN analyst/failed video game creator/right-wing nut/2020 Presidential candidate, Curt Schilling.
For those who missed Haren's dig at Schilling, there has been speculation that the famous "bloody sock" Schilling wore in Game 6 of the 2004 ALCS was a hoax. Baseball conspiracy theorists (yes, they do exist) have posited that Schilling used ketchup or paint to build up his reputation and publicity. The sock was most definitely covered with Schilling's real blood, but there's no denying the man was more than a little self-serving.
Haren attacked the one thing Schilling still has going for himself at this point, the idea that he was the ultimate postseason warrior. His Hall of Fame candidacy hinges on what he accomplished in the World Series with two teams, as his regular season numbers don't cut it.
Schilling has only been emboldened to share more horrific, despicable memes since losing his job with ESPN. Anyone who finds a t-shirt that insinuates that lynching members of the media is a good idea definitely has a screw loose.
More from FanSided
This article originally appeared on