Cubs Dexter Folwer: Will Impending Free Agency Effect Fantasy Value?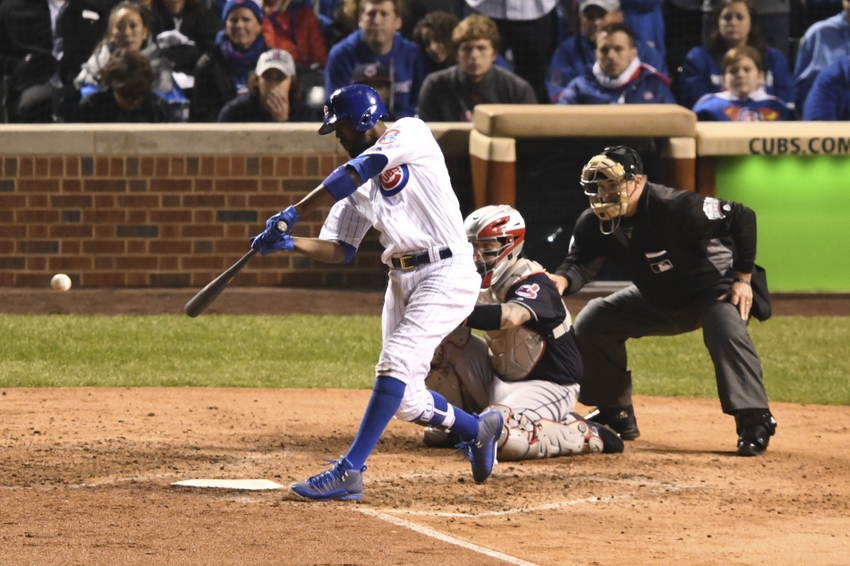 Dexter Fowler was key to the Cubs' success this season, but will test the free agent waters again in 2017. How will his impending free agency effect his fantasy value?
As the parade ends, and the champagne now dries, the MLB offseason takes center stage. The winter meetings will be here before we know it, and there has already been plenty of player movement already. One of the most intriguing free agents though, is former Cubs lead off man, Dexter Fowler.
Dexter Fowler spearheaded the Cubs lineup nearly all season, and both his defensive and on-base prowess, made him one of the most valuable OF in baseball. It capped what was truly a crazy 2016 for Fowler, as he was seemingly in a Oriole uniform, before changing his mind and heading back to Chicago late in free agency.
Fowler reportedly turned down a 3 yr./$33 mill. deal with the O's, and after the solid all-around season he had in 2016, he will surely net a bigger deal. He bet on himself and won, but how should fantasy owners value him in 2017?
Fowler posted a, .276/13 HR/48 RBI/13 SB/84 R/.840 OPS line, last season. Nagging injuries have been a theme of his career, and a hamstring injury in June, hindered what could have been a career best season. Hitting atop the loaded Cubs' lineup did his counting stats wonders, and was what really buoyed his fantasy value.
He has never been a power hitter throughout his career, even when playing in Coors, but he was well on his way to flirting with his career high of 17 HR if not for the injury.  Looking at his batted ball data, he raised his LD rate to 24%, dropped his GB rate to 41%, and has become a near lock for a 35% FB rate. He also maintained a 50%+ Med contact rate, and raised his Hard contact rate to 31% in 2016.
Even though Fowler routinely strikes out more than some would like, he offsets that by drawing a ton of walks and XBH. A major part of his value is his OPS, so 79 BB and 45 XBH surely help. There are a ton of possible fits for Fowler, but his landing spot will play a big factor his value. Fowler is not a fantasy stud in any one category, but landing in a beneficial fantasy landing spot, can provide the counting stat boost owners need.
Fowler is a career .268 AVG hitter, and besides a dip in 2015, he has not hit lower than .260 in any one season his entire career. His HR production has fluctuated, but he should be able to stay in the 10-15 range next season. If he can land with an AL squad, his RBI will see a boost as the lineups are deeper and offer more chances for top of the order batters.
Chicago's lineup help pad Fowler's overall line, and fantasy owners will need him to land in spot similar in order to make him a mid to late round selection. In OPS leagues, he should be a mid round pick due to the weekly advantage brings. He has always battled the injury bug, so it is hard to think next season will be different, but there is still enough to like here to keep an eye on where he signs.
More from Fantasy Baseball Crackerjacks
This article originally appeared on