Montero, Ackley lead young SEA core
Projected lineup
3B – Chone Figgins
2B – Dustin Ackley
RF – Ichiro Suzuki
1B – Justin Smoak
DH – Jesus Montero
LF – Mike Carp
C – Miguel Olivo/John Jaso
CF – Michael Saunders
SS – Brendan Ryan
SP – Felix Hernandez
SP – Jason Vargas
SP – Kevin Millwood
SP – Hisashi Iwakuma
SP – Hector Noesi
CL – Brandon League
Five things to think about:
– Saunders is the likely Opening Day center fielder with Franklin Gutierrez out due to a torn pectoral muscle. Gutierrez should return in April, and while he's had some fantasy value in the past, you can't trust him to stay healthy.
– Ackley has a reputation as a good prospect, but he's probably a better real player than fantasy player. Look for a solid batting average (.270-.280) with maybe a dozen homers and 15 stolen bases. That makes him a low-end mixed-league starter.
– Smoak is just 25, and had some thumb injuries that hurt him last season. Give him another chance as your late-round, mixed-league cornerman, even though he plays his home games in Safeco.
– Montero has a big-time bat, but unfortunately qualifies as a DH-only in most formats. He could hit 20-25 homers with a good batting average, but is still just a middle-round pick in mixed leagues. Don't hold out hope that he'll catch 10 games with Olivo and Jaso around. Montero is around to hit, period.
– Noesi looks like an interesting AL-only sleeper. Throws hard, gives up fly balls in a ballpark that will help him in that regard, good defense behind him. He's one of those $1 auction guys that turn into a pleasant surprise.
Plus:
Odd man out: OF Casper Wells showed some power after coming over from the Tigers last season, with 11 homers in 215 at bats. He doesn't look to have an Opening Day lineup spot, but he could hit his way in at some point. SPs Blake Beavan and Charlie Furbush appear to have uphill battles for rotation slots.
Farm system: SP Danny Hultzen and SS Nick Franklin are very good prospects, but both appear at least a year away from the big leagues (though Hultzen is reportedly very advanced). Power-speed OF Trayvon Robinson has some good skills, and strikes out a TON. If he can hit at all, this team might be able to use him.
Backup closer: There are plenty of possibilities here, including former Dodger Hong-Chih Kuo and rookie Tom Wilhelmsen. However, relievers with closing experience tend to get preferential treatment, so I'd take George Sherrill as League's handcuff. I didn't say I'd be happy about it.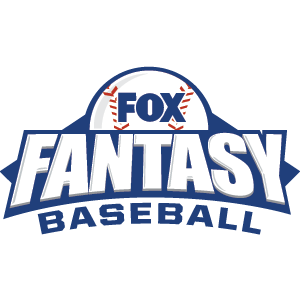 FOX Fantasy Baseball
Join or Create a Free League
Play Now!