Chin music: Breakthrough stars of '09
The 2009 season was full of surprises. Several pitchers stepped up their games to an entirely new level, and while some of them have what it takes to continue to produce at that level, others do not. Here's a look at 15 of this year's biggest surprises who are unlikely to repeat their success next year.
David Aardsma, RHP – Seattle Mariners
Aardsma emerged as the Mariners closer this year after injuries and inconsistency cost Brandon Morrow the job early in the season. He's gone on to record 35 saves with a stellar 2.02 ERA, helping Seattle go six games over the .500 mark. Aardsma entered this season with a career ERA of 5.29, spanning 128 appearances without a single major league save to his credit. Statistics for relievers can fluctuate greatly from year to year, so expect him to fall back down to Earth next season.
Scott Feldman, RHP – Texas Rangers
The Hawai'ian-born Feldman came into this season with a career 7-13 mark with a less than impressive ERA of 4.97. All he's done this year is win 17 games against only five losses and post a surprising 3.61 ERA. Considering his history and the fact that he pitches in one of the best hitters parks in baseball, expect a significant drop-off next year.
Zack Greinke, RHP – Kansas City Royals
Greinke's had an absolutely spectacular year thus far, emerging as one of baseball's best pitchers. Not only that, but he's now seen his ERA drop four years in a row, from 5.80 in 2005 to his 2.08 mark this year. However, he's never shown anything close to this kind of dominance before. It's very unlikely he'll be able to maintain this level of success for a significant amount of time (there are very few who can). There's no doubt he'll be solid next year, but those who are expecting a repeat of this year will surely be disappointed. After his stellar season, he's got nowhere to go but down.
J.A. Happ, LHP – Philadelphia Phillies
Philadelphia's rookie left-hander, who'll already be 27 at the start of next season, has shocked pretty much everybody this year by turning in a very impressive 10-4, 2.77 performance. Happ was merely average in his two years at Triple-A before reaching the majors, posting a 13-13 record and a 4.19 ERA. Considering his lackluster history, it's safe to assume his 2009 numbers are an aberration. It's only a matter of time before the league figures him out.
Edwin Jackson, RHP – Detroit Tigers
Jackson's easily having his best year so far, posting a 13-7 mark, with a 3.25 ERA and a career-high 153 strikeouts. In his two previous seasons, he posted ERA's of 5.76 and 4.42, so his 2009 season has caught many off guard. A major cause for concern is the fact he's clearly gotten worse as this season has gone on, as his 4.37 ERA and 1.53 WHIP since the All-Star break would attest to. Expect him to return to his previous performance levels in 2010.
Ubaldo Jimenez, RHP – Colorado Rockies
Jimenez has done about as well as any pitcher possibly could in the thin air of Colorado, posting a 3.46 ERA to go along with 181 strikeouts. However, there have been very few, if any, pitchers who have managed to find long-term success while pitching in that environment. Although there have been measures taken to reduce the offensive levels at Coors Field, it's still very much a hitters park. Jimenez could beat the odds, and he definitely has the stuff to do it throwing one of the best heaters in the game. However, he's just as likely to falter next season.
Jason Marquis, RHP – Colorado Rockies
Marquis certainly doesn't have the overpowering stuff his teammate Jimenez has, and yet he's still managed to record a respectable 15-12 mark with a 3.97 ERA. He came into this season with an unimpressive career ERA of 4.55, which he tallied while pitching in more forgiving ballparks. Since the All-Star break, he's gone 4-6 with an ERA of 4.46, so he's already started to regress. Regardless of which team he plays for next year, a drop-off should be expected.
Ross Ohlendorf, RHP – Pittsburgh Pirates
This sinker-balling righty came to the bigs with an unimpressive career minor league ERA of 3.91 over more than 500 innings. He also came into this season with a 6.13 mark in 69 innings of major league work (mostly in relief). He gives up an awful lot of home runs for a sinkerballer (25 in 177 innings this year) and doesn't tally very many strikeouts, yet he's somehow pitched his way to a respectable ERA of 3.92 this year. Already 27 years old, he seems unlikely to duplicate that success next year.
Joel Pineiro, RHP – St. Louis Cardinals
The 31-year-old Pineiro came into this season having pitched five consecutive seasons with an ERA over four (with an ERA over five in three of those seasons). This year, he's managed to pull things together and pitch to an impressive 15-11 record with an even more impressive 3.23 ERA. One can only wonder how long that success can last, especially when he's only averaging 4.4 strikeouts per nine innings this year.
Wandy Rodriguez, RHP – Houston Astros
Rodriguez came into this season with a career ERA of 4.79, in almost four full seasons of work. His ERA this year is almost two runs lower than that mark, at 2.97. His strikeout rates have steadily improved over the past few seasons, but it seems unlikely he's really as good as he's been this year. He's already 30 years old, so he seems much more likely to regress to his previously-established norms than to continue this level of success.
Ricky Romero, LHP – Toronto Blue Jays
Romero came into the 2009 season having just pitched three consecutive seasons at Double-A with an ERA over 4.80. However, in his debut with the Jays this year he impressed early, going 7-3 with a 3.00 ERA in the first half. Although his overall numbers for the year look pretty good (12-9, 4.28 ERA), his 5.82 post-All-Star ERA suggests that major league hitters have already figured him out. Either that, or he's run out of gas, but considering his minor league numbers, he's probably not worth the risk.
Javier Vazquez, RHP — Atlanta Braves
During the five seasons prior to 2009, Vazquez was average at best, posting ERAs ranging from 3.74 to 4.91. Pitching in a couple of hitters parks in Chicago and Arizona during that time probably didn't help matters, but also can't be solely to blame for his woes. He's always posted great strikeout numbers, topping the 200 mark five times, but his 2.90 ERA this year is an anomaly. With 11 years of major league service already behind him coming into this season, it seems unlikely he's suddenly turned the corner. Expect the typical Vazquez next year – a ton of strikeouts, but an ERA around 4.00.
Jarrod Washburn, LHP – Detroit Tigers
This year, the 35-year-old Washburn got off to a great start, going 8-6 with a 2.63 ERA for the Mariners. After posting an ERA below four only once in the previous six years, his success was unexpected to say the least. However, since coming to the Tigers on July 31, he's managed to go 1-3 with a terrible 7.32 ERA in eight starts. Now sidelined since September 15 with a left knee injury, it seems highly unlikely he'll be of much value to any fantasy team next season.
Randy Wells, RHP – Chicago Cubs
Not much was expected of Wells this year. After all, he'd been returned to the Cubs after being rejected as a Rule 5 claim by the Blue Jays after making only one appearance with them in 2008. He'd also posted an ERA over 4.00 three years in a row at Triple-A Iowa and wasn't getting any younger. Nonetheless, he's done an admirable job in the Cubs rotation, going 11-9 with an ERA of 2.99. However, it seems very unlikely — given his history — that he'll maintain this level of performance for very long.
Randy Wolf, LHP – Los Angeles Dodgers
Wolf's been Mr. Consistency throughout his career, as in consistently mediocre. The last season in which he finished the year with an ERA below 4.00 was way back in 2002. Injuries cost him parts of four seasons since that time, which could be partially to blame for his lackluster performance. This year, pitching in one of the better pitchers parks, he's gone 11-6 with a 3.23 mark. He's already 33 years old, and he's always an injury risk, so it would be very surprising for him to continue his success next year.
Article first appeared 9/30/09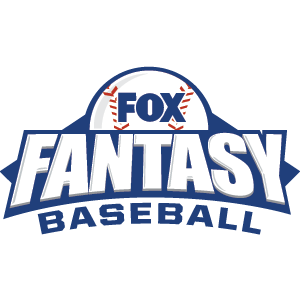 FOX Fantasy Baseball
Join or Create a Free League
Play Now!