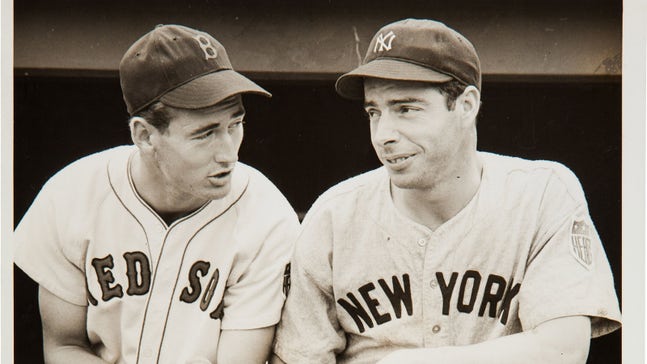 Thieves swap nearly $6k worth of DiMaggio, Williams memorabilia with near-perfect fakes
Published
Mar. 18, 2016 11:27 a.m. ET

A Times Square museum suffered a jolt Wednesday when a manager noticed a Joe DiMaggio bat and ball had been stolen and replaced with near-perfect fakes, a report from the New York Post claimed. A full inspection of the Ripley's Believe it or Not! museum revealed thieves swapped out the DiMaggio items as well as a ball autographed by Ted Williams. Combined, the memorabilia is worth nearly $6,000.
The thieves also stole two shrunken heads worth $15,000 each from an unrelated exhibit, the Post reported. Police are investigating the heist, but police sources told the Post that they do not have many leads as surveillance video of the premises was not very good. Museum general manger Bret Pigeon said the theft was a first for Ripley's.
Via New York Post:
"We have been open since 2007, and we have never had an incident like this," Pigeon said. "If anyone has any information on our missing artifacts, please come forward."
The baseball items were part of an exhibit which includes some rare items such as the stockings DiMaggio's wife, Marilyn Monroe, wore on their wedding night as well as a lock of hair from Ted Williams.
---
---