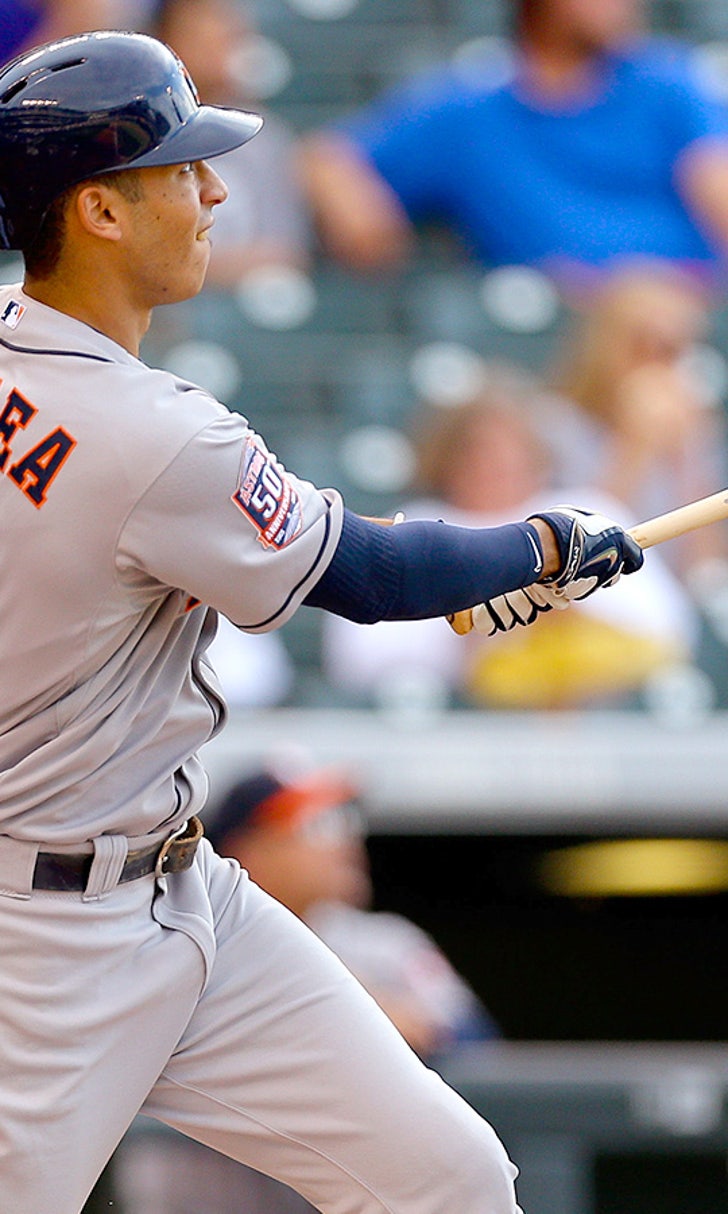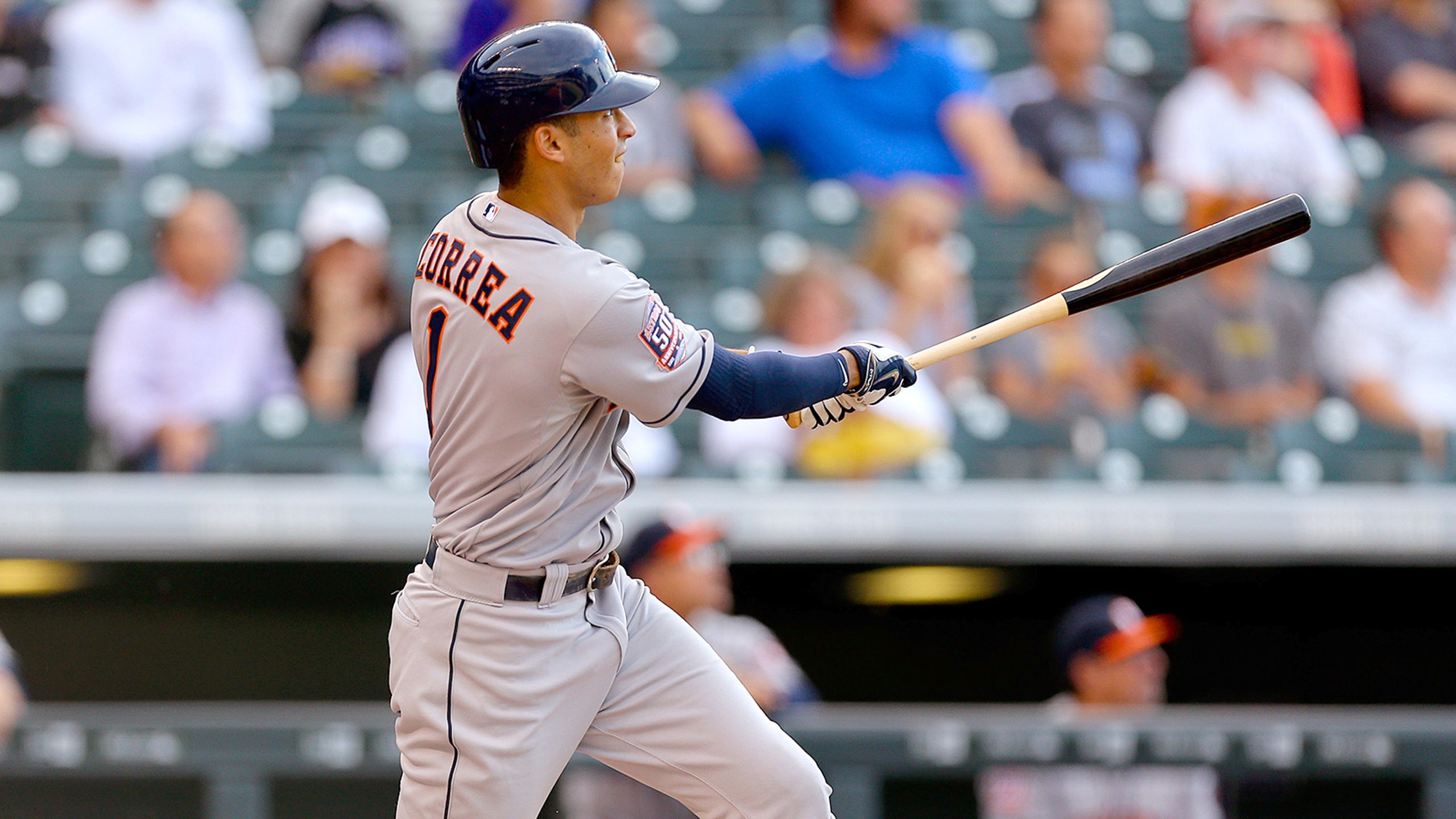 Speedy Thursday lands Carlos Correa in record books
BY foxsports • June 19, 2015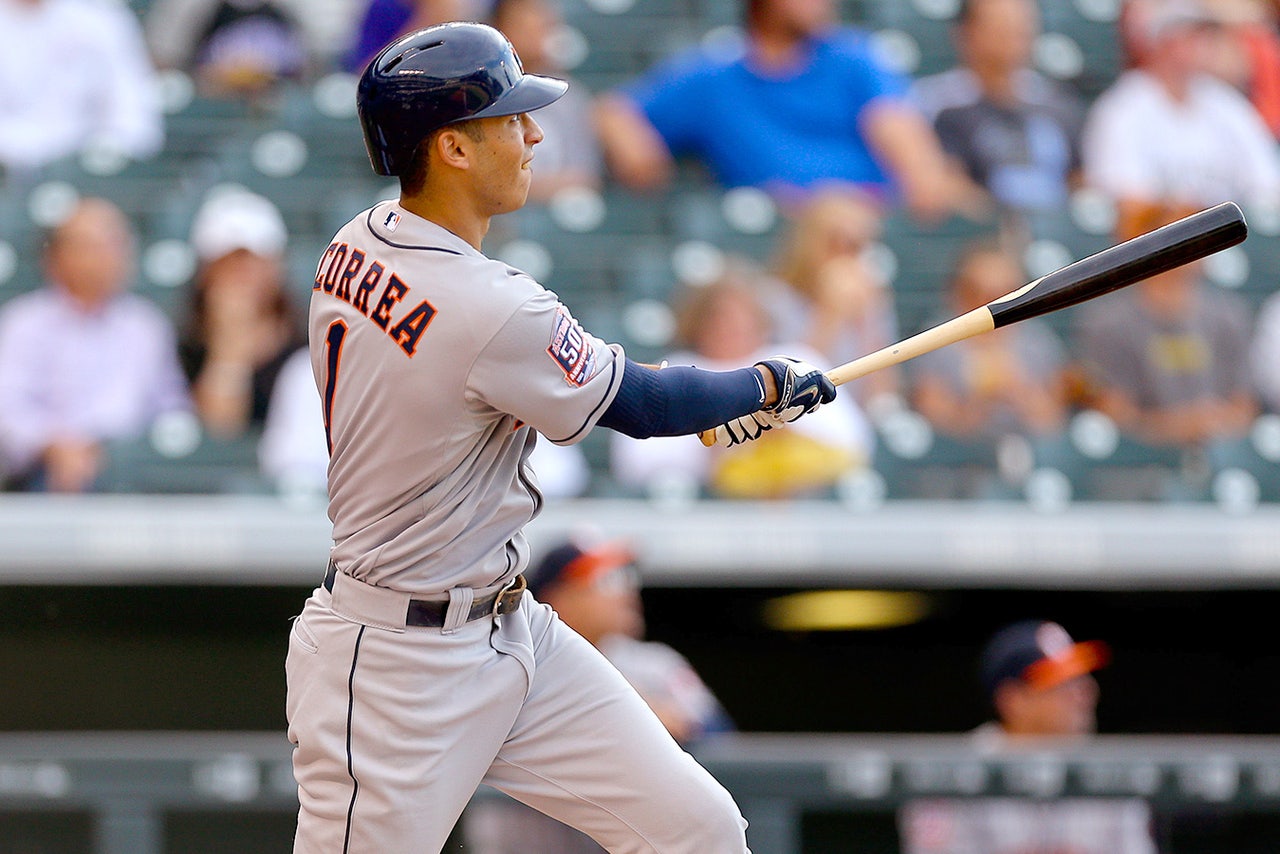 The legend of Carlos Correa is growing, and he's barely been in the league a week.
The Houston Astros' phenom had a great day at Coors Field on Thursday, going 1-4 with a double and three stolen bases.
That last achievement - the three steals - put him in extremely rare company among the all-time ranks of Major League Baseball. In fact, it designated Correa, 20, as the second-youngest player in history to swipe three bags in the same game. 
As Brian McTaggart of MLB.com was quick to point out, Rickey Henderson accomplished that feat back on August 23, 1979 when he was 20 (and 28 days younger than Correa is now). 
When told what he did on Thursday, Correa acknowledged the gravity of the situation, telling McTaggart, "That's a big name when you say Rickey Henderson. He had a lot of stolen bases throughout his career and is obviously a Hall of Famer, and is a great player. To be behind him in that stat, it means a lot. I'm just going to go out there and help my team win in some way. If that means stealing bases, I'll do it."
As for Correa's freedom on the basepaths, his manager A.J. Hinch basically says he's allowed to run whenever he sees fit: "That type of freedom on the bases I think is good for him," Hinch said. "I think he read the situations correctly. … He adds to the list of guys that are putting pressure on the opponent with his legs. I think it can help change how they pitch our hitters. I think it can help change where the defense is, which can help Carter when he stole third."
To be in the league for barely a week and already have a green-light? That's a solid example of the kind of impression Correa is making on his organization.
---
---