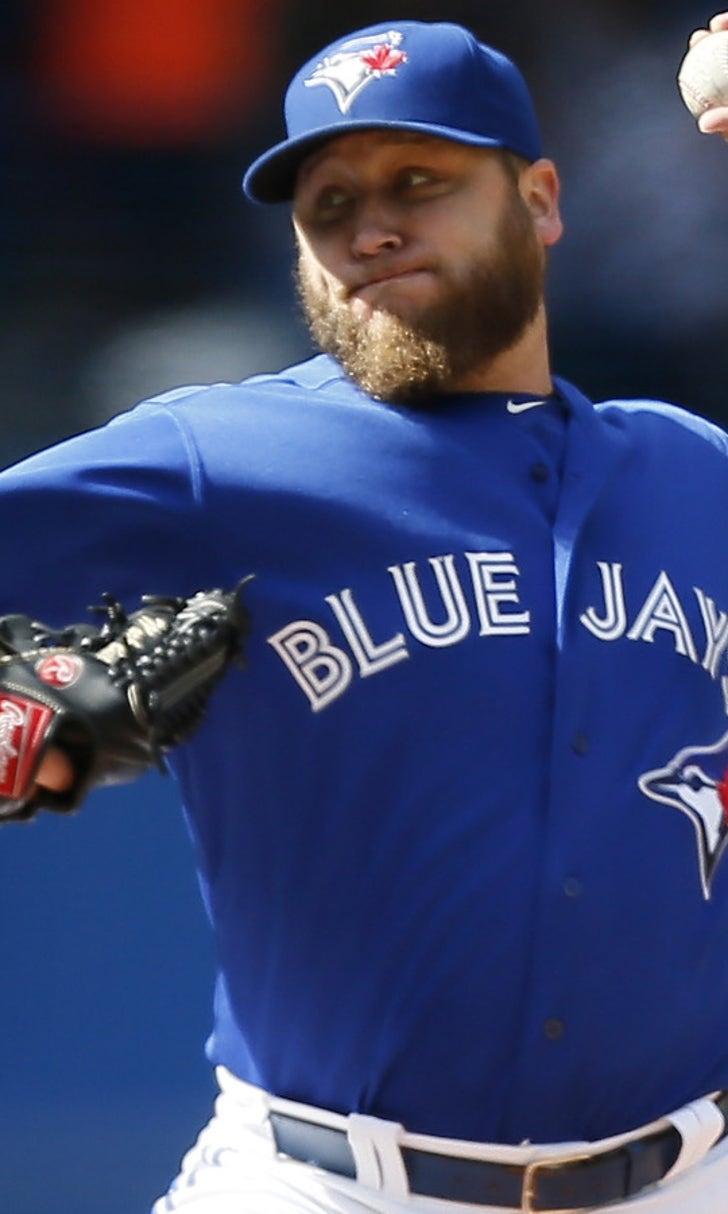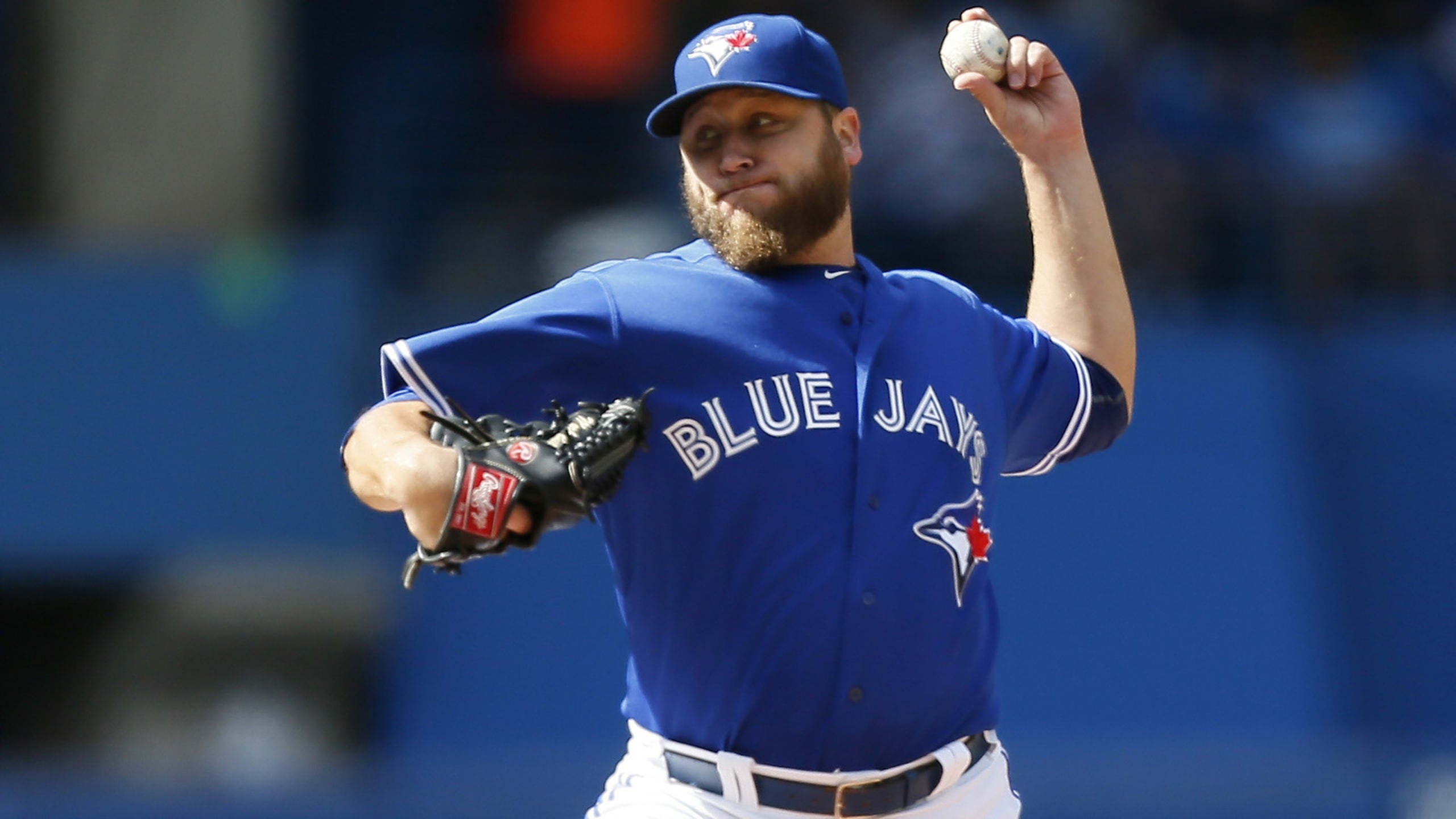 Report: Buehrle will either pitch for Cardinals or retire
BY foxsports • November 16, 2015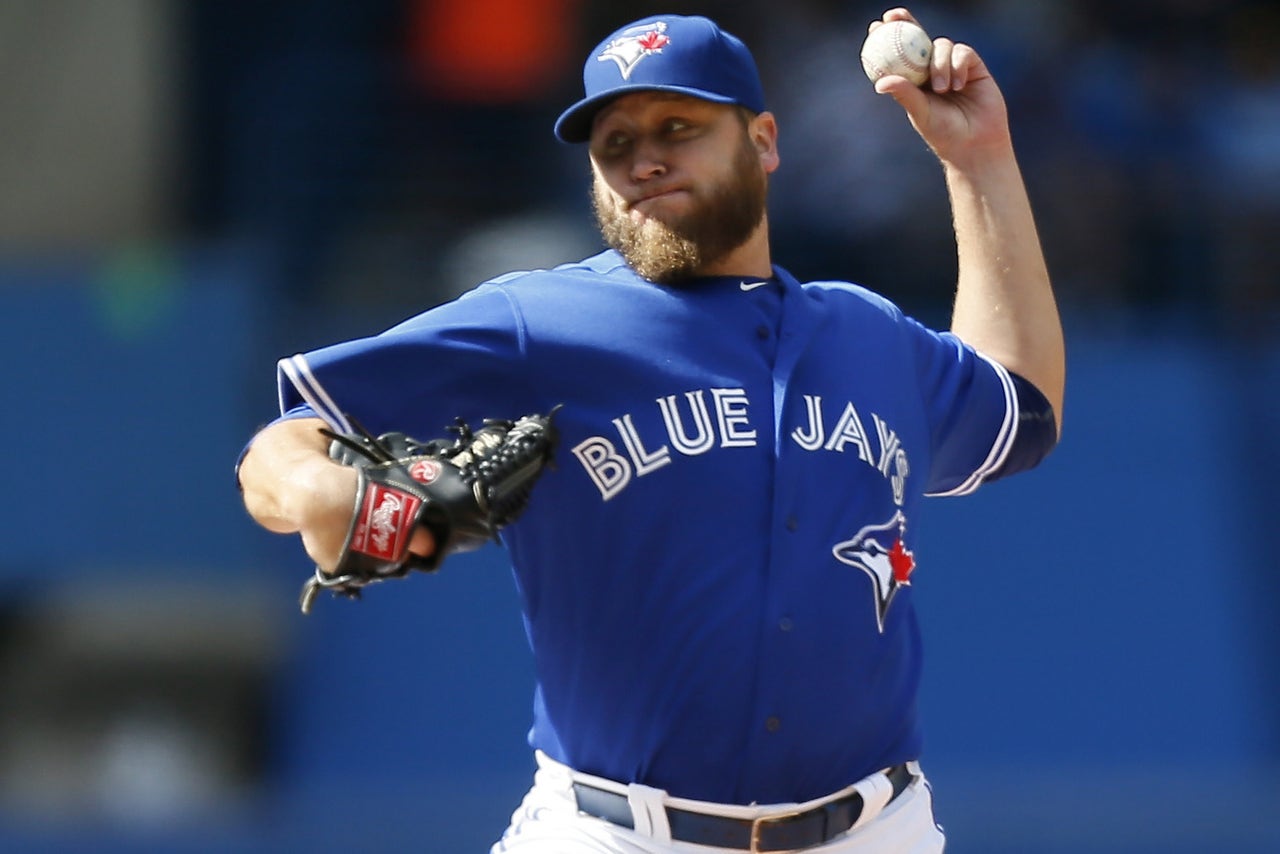 Sixteen-year, major-league veteran Mark Buehrle had a decent season for the Toronto Blue Jays in 2015, but it's unlikely he'll return to the American League team in '16.
In a column about the Jays' starting pitching options in light of the team's deal with Marco Estrada, the Toronto Sun's Bob Elliott reported that "Buehrle will either retire or pitch for the St. Louis Cardinals, his home town team."
Buehrle, who is 214-160 with a career 3.81 ERA, will be 37 in March and has talked about stepping away from baseball. The left-hander went 15-8 with a 3.81 ERA last season and just missed a 15th consecutive season of pitching at least 200 innings — he finished with 198 2/3.
The Blue Jays would love to have him back, but he may be inclined to stay close to where he is from — St. Charles, Mo.
The Cardinals could have mutual interest in Buehrle, too. They currently have  Adam Wainwright, Carlos Martinez, Michael Wacha and Jaime Garcia. With Lance Lynn undergoing Tommy John surgery, they have room for another pitcher. Buehrle could fit their needs.
Buehrle, a five-time All-Star and four-time Gold Glove winner, has posted double-digit victories and at least struck out 188 batters in every season he's pitched since being a full-time starter in 2001 — his career features 13 seasons of at least 200 K's.
He won a World Series ring in 2005 with the Chicago White Sox, the club that drafted him in the 38th round of the 1998 draft. He debuted with the Sox in 2000, pitching for them through 2011. He pitched one season for the Miami Marlins (20012) and the last three with the Jays.   
(h/t Hardball Talk)
More from Larry Brown Sports:
---
---