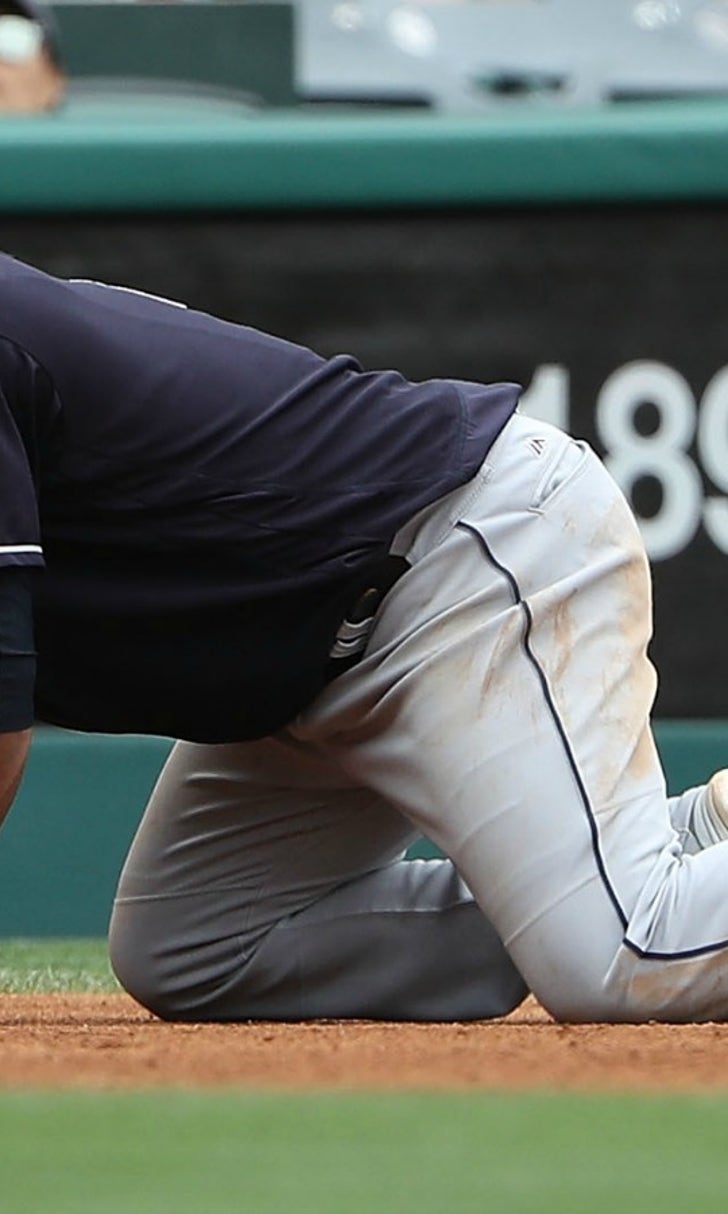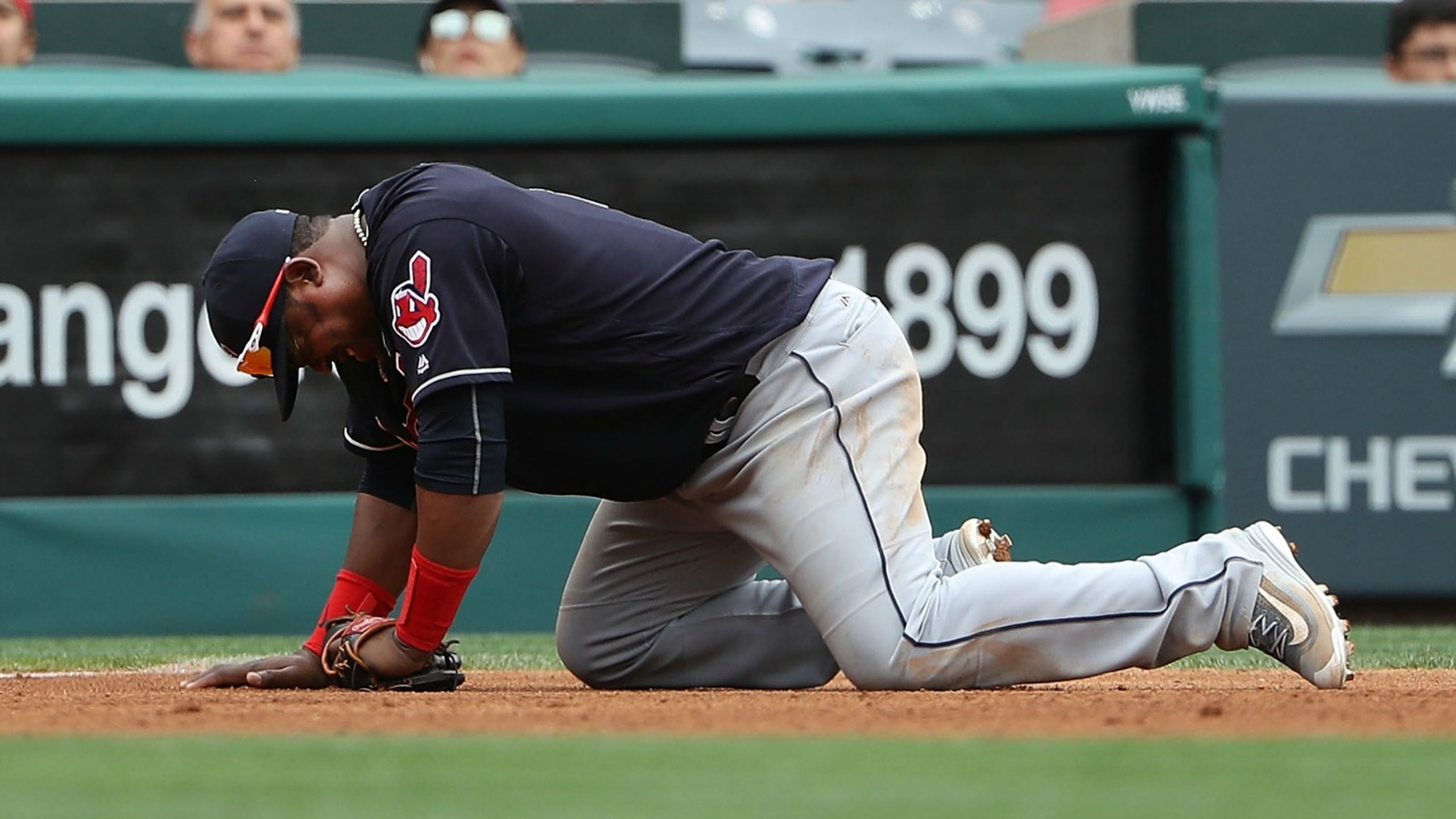 Juan Uribe says he doesn't wear a cup because they 'don't have his size'
BY foxsports • June 13, 2016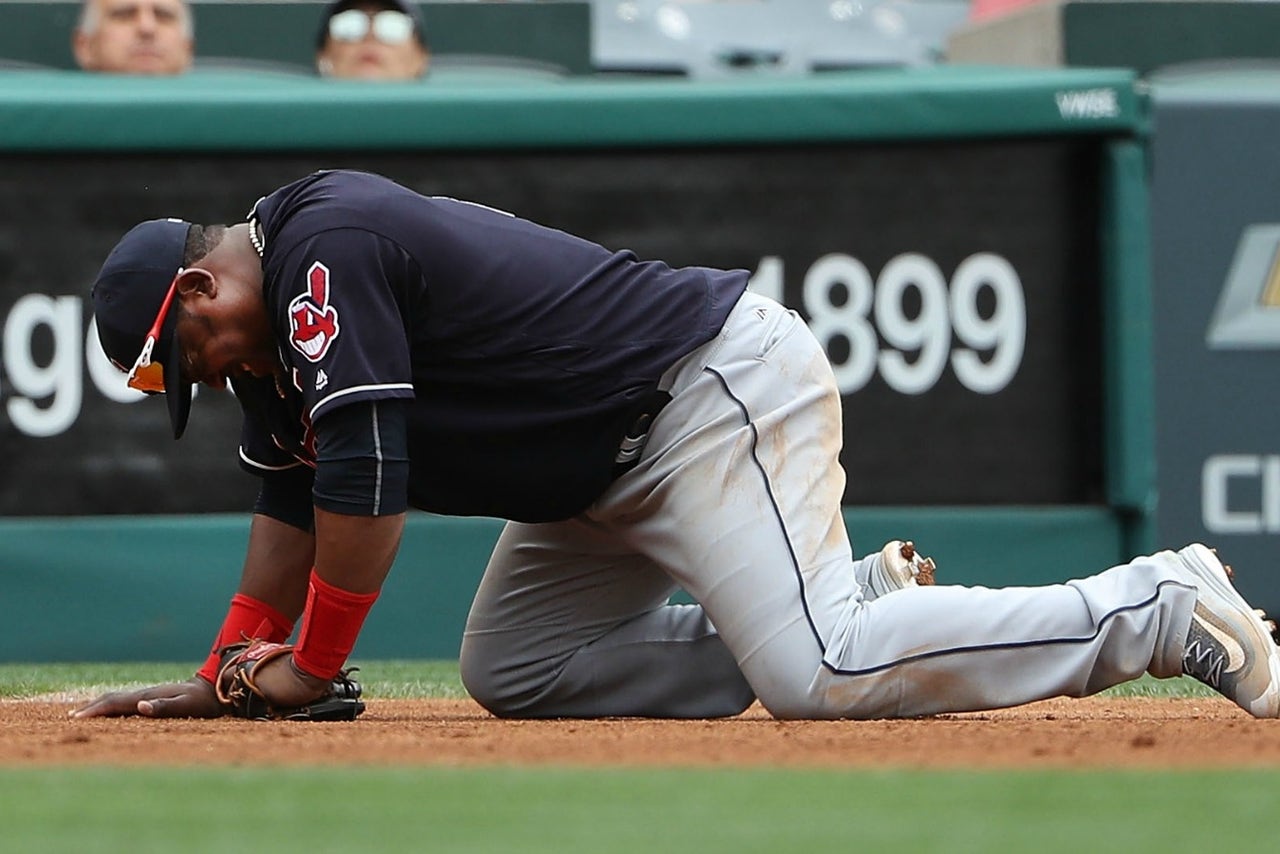 "The Hot Corner" is called "The Hot Corner" for a reason, and on Sunday against the Los Angeles Angels, Cleveland Indians third baseman Juan Uribe showed us why.
In the bottom of the fourth inning, a 106 mph laser hit off the bat of Mike Trout found Uribe who, despite his best effort, was not able to field the grounder cleanly. As a result, Uribe was struck by the ball violently in the ... well ... you know...
Fast-forward to Monday evening, and Juan decided to skip Indians batting practice due to the "testicular contusion" he suffered in Sunday's game. When asked why he doesn't wear protection in that area during games, Uribe responded with the most Uribe answer possible:
The legend of Juan Uribe has itself its newest chapter.
---
---