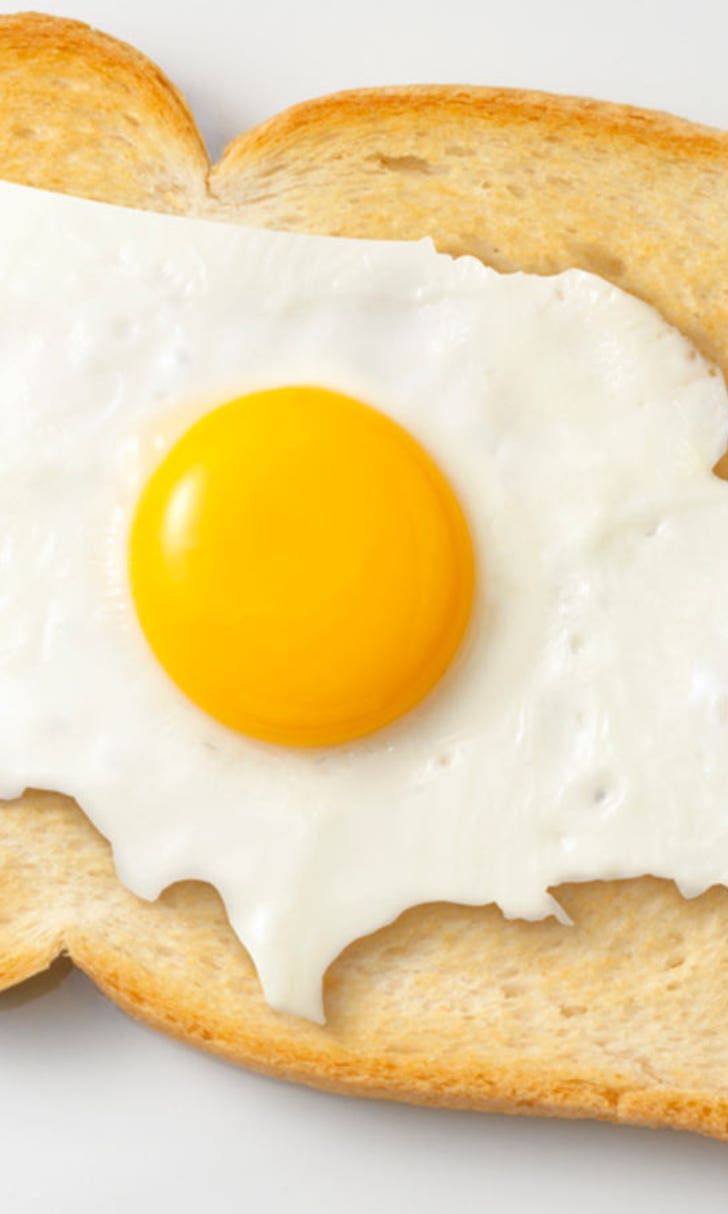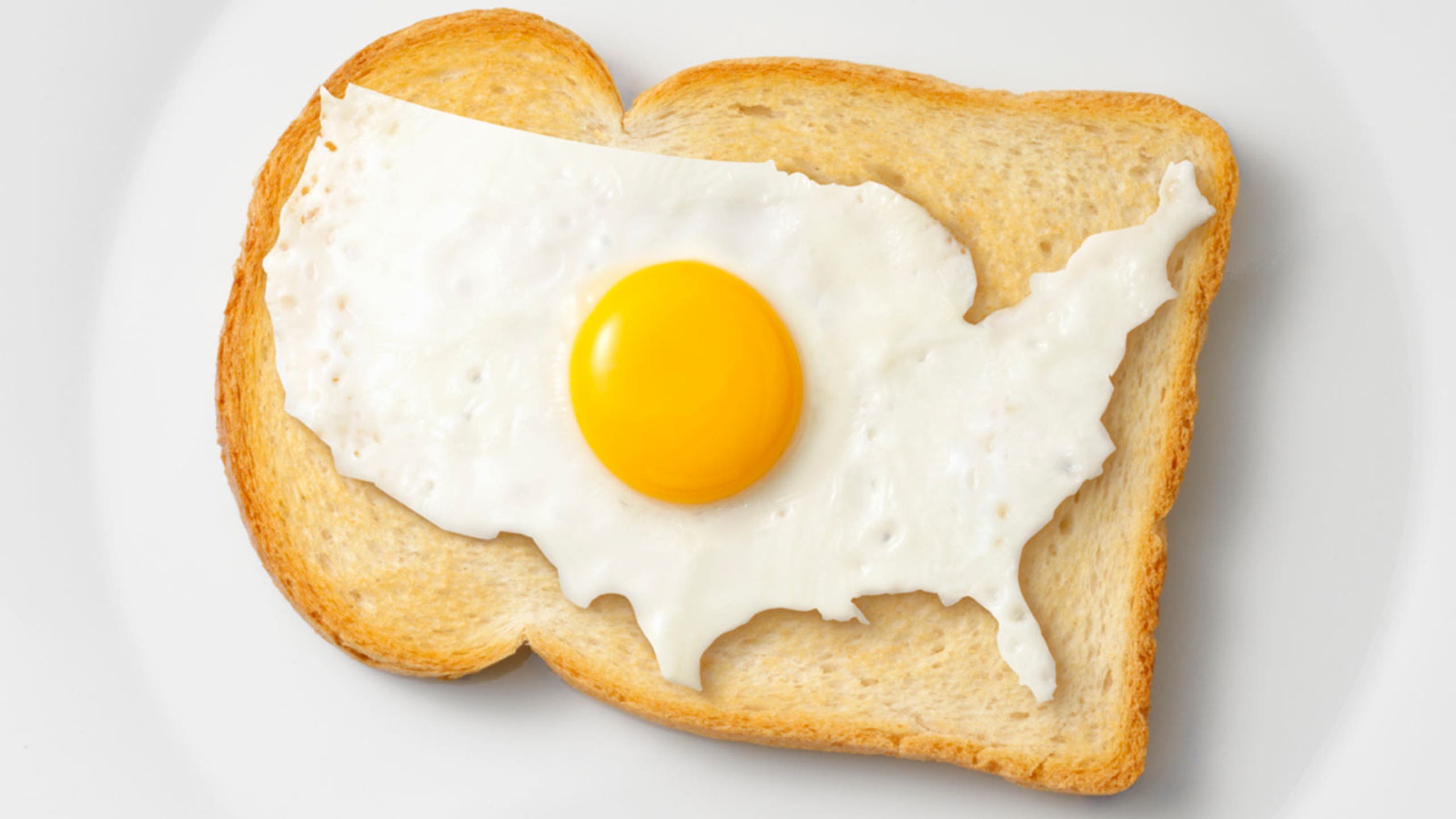 Gabe Kapler's top 10 culinary experiences along the MLB trail
BY Gabe Kapler • February 25, 2014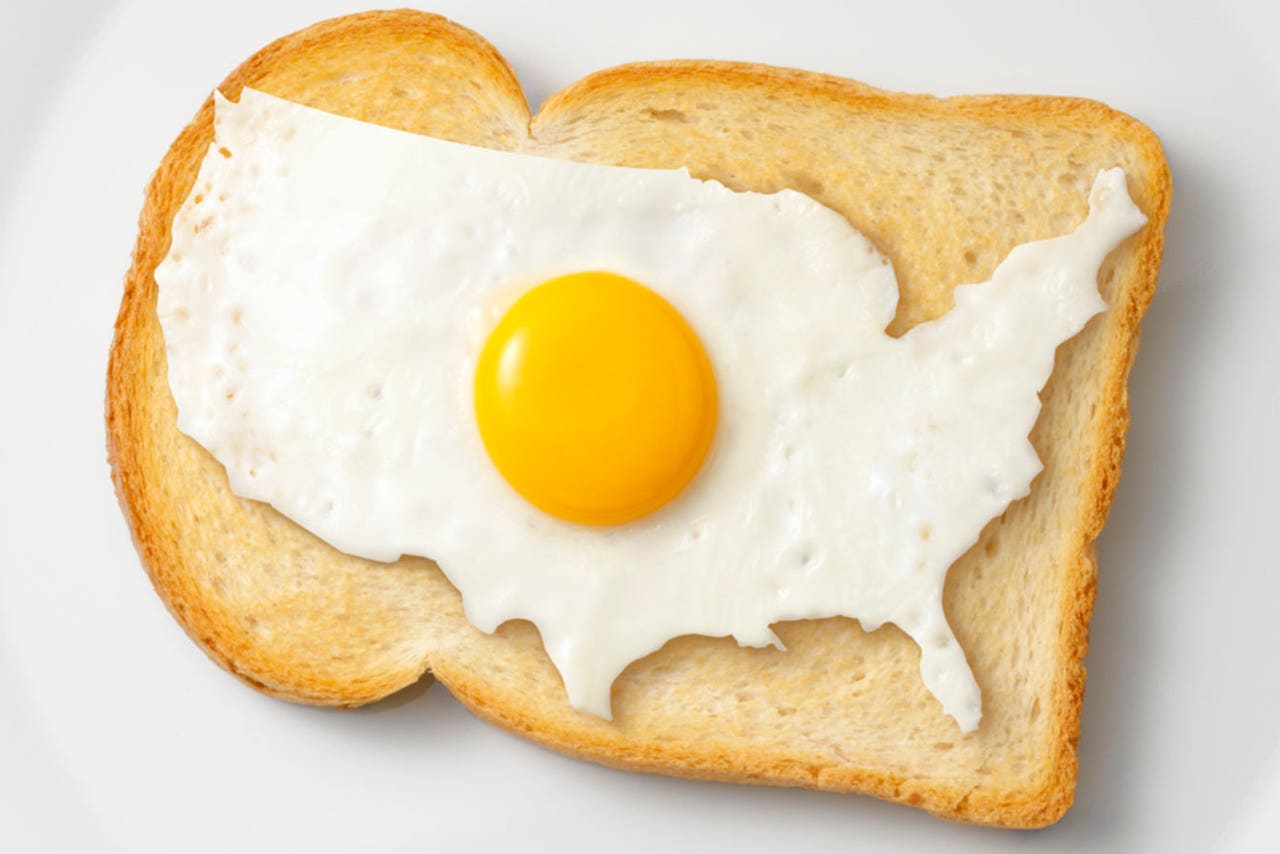 It's about time somebody mused on the 10 restaurants across the country you must experience if you're an MLB player. Hey, MLB men, your clubhouse attendant isn't your only guide now.
Despite the perception, players possess little free time in the cities they frequent on the road. They spend an extraordinarily unbalanced percentage of their time traveling to and at the ballpark.
For a typical 7:05 p.m. game at Yankee Stadium, I liked to be at the ballpark by 2:30 p.m. That meant I had to leave our team hotel in Times Square by 1:30 p.m. I'm not likely to hop back on the 4 train from the stadium before 11, back at the hotel at midnight. Not many restaurants are still open at that hour, which is why taking full advantage of off-days, breakfasts and lunches to experience the culinary options each city offers is imperative.
When I played, my teammates knew I love to eat. Despite my strict, healthy diet when mired within my regular routine, when I venture in a explorative fashion for a meal, it's all out, no-holds barred, dessert, and drinks, the whole nine.
After all, what's the steakhouse experience without a crisp wedge salad featuring hearty blue cheese crumbles and smokey bacon, a giant slice of dense cheesecake and a few glasses of red. Sorry, I'm hungry.
When it's time to soak up a new establishment's experience, I believe in crowd-sourcing. I won't step foot inside a new eatery without some strong recommendations or after consulting a site like Yelp or Urban Spoon. This is of paramount importance for finding a gem: I filter by highest rating, not by best match or distance.
I despise wasting a meal. I'll spend time travelling to find the quality grub and service rather than settling for convenience. Slow down, Boys of Summer. An exquisite restaurant meal requires some foreplay.
So now that you understand my criteria for selection and the rarity of a solid time window for a player to get a meal in, here's my first annual top 10 list of restaurants you must patronize on the road during your MLB season.
1) Leila's - Oak Park, Los Angeles (Dodgers), CA
On an off, warm summer night in Southern California, while in town playing the Los Angeles Dodgers, you will cease to find a better overall dining experience than this quaint, sparkling jewel buried in the corner of a strip mall in the suburb of Oak Park. Your trip will cost you roughly 45 minutes without traffic from your Century City Hotel, but it will be a decision you'll not soon regret.
The wine list is extensive, you'll be treated like royalty by the brass and the menu is just the right size with ample selections but not at all overwhelming. The restaurant is quiet and adequately lit, but unobtrusive and ideal for small gatherings or even an intimate one-on-one should you have a partner in town.
Absorb the elegantly-crisp lobster tempura appetizer, the subtly-seasoned pan-seared diver scallops and -- only if you're feeling like consuming pure decadence -- the greatest dessert I've inhaled -- the Wonder Bar.
The Wonder Bar is a blissful creation of poetry on the palate; truly drug-like in nature. Peanut shortbread crust, white chocolate and peanut butter ganache, peanut toffee, with salty caramel ice cream and sea salt -- and ultimately an out of body, perfectly sweet, creamy indulgence.
I should mention, Leila's is my favorite restaurant in the country and would top my list independent of the baseball angle.
2. Mama's on Washington Square - North Beach/Telegraph Hill, San Francisco (Giants or A's), CA
After a night game against the Giants or Athletics, Mama's for breakfast is a short cab ride from your downtown San Francisco hotel. Keep in mind that you are bound to wait in line outside to get a table and order at a counter before being seated, so bundle up if it's cold or choose a warmer morning to venture out into the quiet North Beach neighborhood.
The atmosphere inside is loud and bright and will wake you right up for your afternoon at the ballpark.  The seating is limited, so no more than four of your teammates and yourself. Not to worry though, I challenge you to find more than three that will wake up for breakfast on the road.
Now, the Swedish Cinnamon French Toast is the perfect ratio of eggs to starch and sweet to spice. Make sure you ask for real maple syrup, or they will give you a house made or bought blend, never a good thing when you want the French Toast itself to be the star. For a savory alternative, the Washington Square omelet has a nice kick and stars spicy Italian Sausage, bell pepper, tomatoes and hot pepper jack cheese.
I promise you'll leave Mama's satisfied and ready to attack the rest of your day.
3. Alem Ethiopian Village - Milwaukee (Brewers), Wisconsin
Milwaukee is a sleeper city, which is ballplayer terminology for an underrated, better than average town. I soaked up its traditional Midwest vibe and always felt welcome.
When you come into town to play the Brewers, you'll likely stay downtown and if so, you'll have a short stroll to this unassuming establishment with an energy matching the working class feel of the town. No frills.
If you can con just one teammate into joining you for Ethiopian food, I applaud you. This establishment, however, is perfect for a team-bonding experience if your leadership qualities are on point and you can rally the troops.
The food is family style with no utensils. Eating with your hands will make you feel connected to the earth and create a spiritually-satisfying experience.  
Be prepared to wrap beef, chicken and lamb -- all fall-off-the-bone tender -- in an Injera. This pancake shaped starch is a yeast-risen flatbread with a unique, slightly spongy texture. Traditionally made out of teff flour, it is a national dish in Ethiopia and Eritrea. Absolutely satisfying dipped in sauces. The formula for enjoyment of this food centers on exploring combinations of onions, chickpeas, meats and spices.
Grab your most adventurous locker mates and experience something new with a couple of ice-cold Ethiopian beers. The next day you can brag about your newfound eclecticism.
4. Damian's Cajun Soul Café - Arlington (Rangers), Texas
I love Damien's particularly because it's the perfect spot to take a loved one directly from the airport and it's conveniently located minutes from the Ballpark in Arlington. When traveling to the Metroplex to play the Rangers, public transportation is not your friend, so proximity to the team hotel or the ballpark matters.
Damian's proudly boasts the friendly staff you'd expect at a mom-and-pop Creole Food venue. Walk up to the counter and make a selection from a few meats and a couple of sides and you're all set. You might expect to eat your choice out of Styrofoam or plates with compartments, so don't take a friend and try to impress them with over-the-top style or ambiance. You're coming here for the substance.
Keep in mind, Damian's is a lunch spot, not open for dinner, but do yourself a favor and be prepared to take food to the ballpark for your boys. You can feed the clubhouse and they'll be singing your praises.
I recommend grabbing a sampling of everything from the gumbo which boasts the ideal amount of heat, to the crispy delicately fried catfish, to the jambalaya which features just the right ratio of rice to sausage for this man.   
Go ahead and claim Damian's as your spot, I won't be mad at you.
5.  Mistral Restaurant - Boston (Red Sox), MA
Mistral is aces for date night. Plan ahead and bring your significant other on your road trip to Boston. Splurge on a limo, sip some champagne on the way and get set for a scintillating meal in a truly enchanting atmosphere.
Full disclosure, it's been a while and I don't remember the menu well enough to describe the food with accuracy, but I remember the dessert like it was yesterday. WARM CHOCOLATE TORTE, VANILLA ICE CREAM, SAUCE ANGLAISE, absolute heaven on the palate. Never has the contrast of delicate cocoa and nutty, ice-cold sweet vanilla been so decadent.
I'm recommending Mistral for the soup-to-nuts undertaking and promising an emotional experience.
6. Johny's Luncheonette - New York (Yankees or Mets),  New York
Johny's feels like New York City.
From the hotel in Times Square, take the 1 train at 42nd street and you're off in a few stops. Longoria or Price, if you're reading this, you can jump in a cab. All other Rays players, nobody's going to recognize you on the Subway, relax and experience NYC for what it has in addition to great little breakfast spots; America's best public transportation system.
You'll arrive at the counter-seating style diner (you'll want to come with one or two teammates, tops) and be feet from the griddle. Pancakes, over-easy eggs, buttered toast, bagels and cream cheese. Just the basics done right by the owner of the joint himself.
Coffee connoisseurs beware; this is not your fancy java. Save your exploration of good beans for the afternoon.
You'll be back at the hotel ready for a nap by mid-morning.
7.  Tortilleria Sinaloa - Fells Pointe, Baltimore (Orioles), Maryland
You'll need to hop in a cab from your hotel on the Harbor with a few teammates to this tiny Mexican masterpiece, but the 15-minute ride to get fresh, piping-hot homemade tortillas is well worth it. I'll admit that a Cali boy suggesting a South of the Border option in a city well known for its seafood options sounds bizarre. I'd roll my eyes at me upon first blush. But dive into the fresh crunchy onions, spicy carne asada, vibrant, dark green cilantro topping your fresh tortilla prepared right before your eyes and you'll think you're in a traditional home in Guadalajara.
This is no time to be thinking about the guys at the ballpark. Much of the beauty and experience of Tortilleria Sinaloa is the fresh-off-the-heat tortillas. Not nearly as special once they've cooled down, you shouldn't expose yourself to ridicule by bringing cold, stiff tacos to the pregame spread.
8.  Elf Café - Echo Park, Los Angeles (Dodgers), CA
A stone's throw (with Puig's arm) away from Chavez Ravine is this quiet, dark vegetarian restaurant with a bit of a hipster vibe. From the outside, it's unassuming; from the inside it reeks of Echo Park's deep-rooted, old-world LA swag.
The Buffalo Oyster mushrooms are meaty in texture and thoroughly satisfying, even for a carnivore like me.  The spicy kale salad will refresh your palate and make you feel confident about your healthy behavior before you indulge in the rich, flavorful, cheesy, wild mushroom risotto.
You'll want to have a companion for the evening other than the SS or catcher on your team, as the energy of Elf Café is most definitely conducive to one-on-one company and inspiring conversation. Tell your date "Any ballplayer can take you out in Beverly Hills, it takes a special breed to impress you in East Los."
9.  The Purple Pig - North Side, Chicago (White Sox or Cubs), IL
There are endless places to spend a summer off-night in Chicago. The pizza options alone are enough to make your head spin. For me, a summer evening with a blank palate is a blessing in itself. The dining pleasure of The Purple Pig is the perfect splash of color on the canvas.
Bring your teammates and sit outside, as the tables are long, community-style, perfect for a big group of guys. It's loud and you'll be parallel to the canal. It's an ideal atmosphere for having a few adult beverages and taking in the Chicago scene.
Be sure to sample the fried brussels sprouts with thyme, lemon & chili flakes. You'll get a nice subtle bite from the chili and an uplifting kick from the lemon. The crisp outer layer of the sprouts will give way to a softer additional texture.
The Purple Pig's cheese selection is nobody's fourth outfielder. I recommend consulting with your waiter to acquire a good sampling. The staff is beyond knowledgeable about the menu in its entirety. Take advantage when ordering by asking for guidance and reap the benefit of the creativity and spontaneity of the chef.
The restaurant's name almost demands that somebody at the table orders milk-braised pork shoulder with mashed potatoes. You'll find the pork tender, juicy and the ideal bite of flesh to contrast the creamy, rich potatoes.
10. LC's Bar-B-Que - Kansas City (Royals), Missouri
How can you not fall in love with a joint featuring a giant, exposed, old, meat smoker that looks like its stood in the same place for 50 years oozing the most intoxicating aromas of pork, chicken and tri tip? When you sponge up a culture and history through its food, you win.
Walk inside LC's and you're immediately transported back in time to a place where deciding on what to eat was simple. The menu board looks like it belongs in the café from "Back to the Future" and features options like "Ham."
The house specialty, and what you mustn't leave without experiencing - the burnt-ends - remind you of homemade. There is no dryness to the meat; substantial moisture in every bite. In your serving, you'll find varying textures. Some pieces give you crispy bark, some with a flavor-injecting amount of fat and others with the consistency of a filet. Ultimately, each piece has character all its own.
Heed Snoop Dog's advice: "It ain't no fun, if the homies can't have none." Bring enough to feed the clubhouse. You'll be a hero for the day. And you thought retired players missed the competition? We are simply starving.
---
---