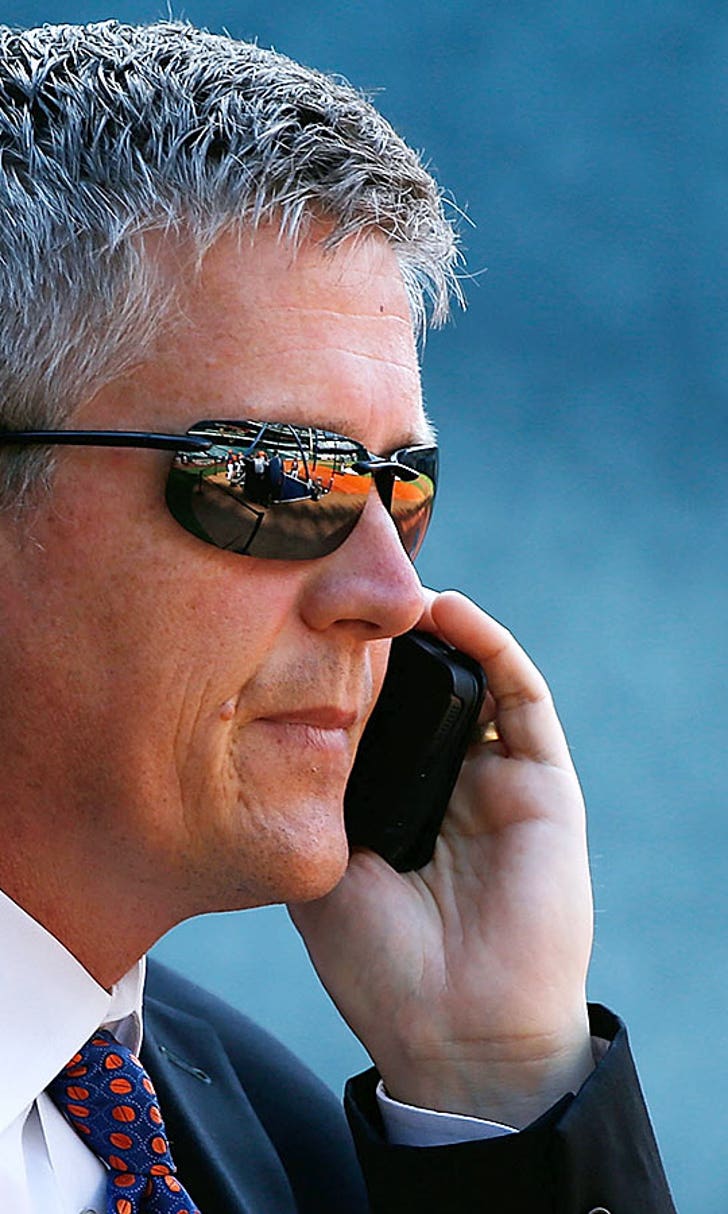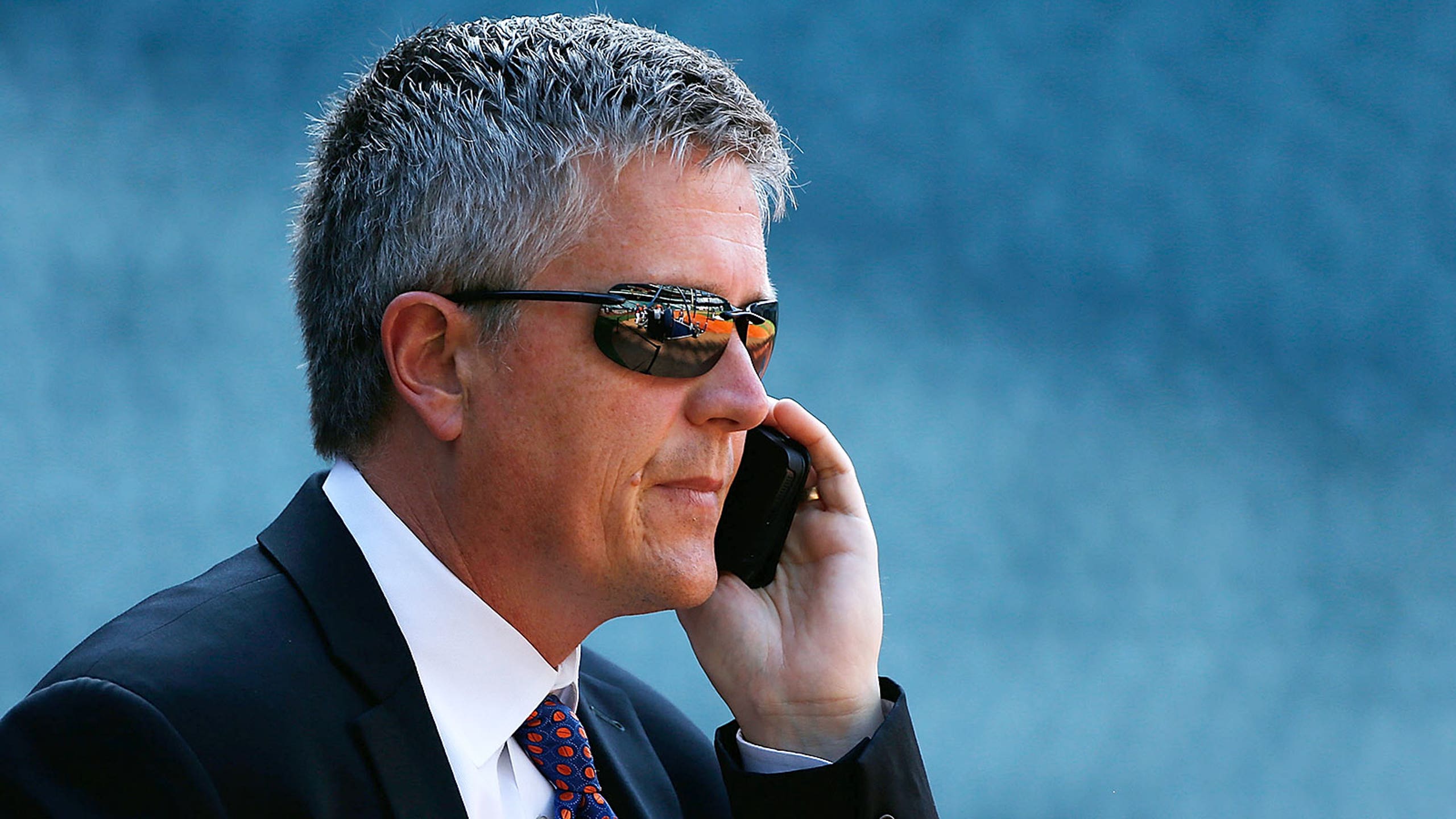 G.M. Jeff Luhnow doesn't regret drafting Appel over Bryant
BY foxsports • June 12, 2015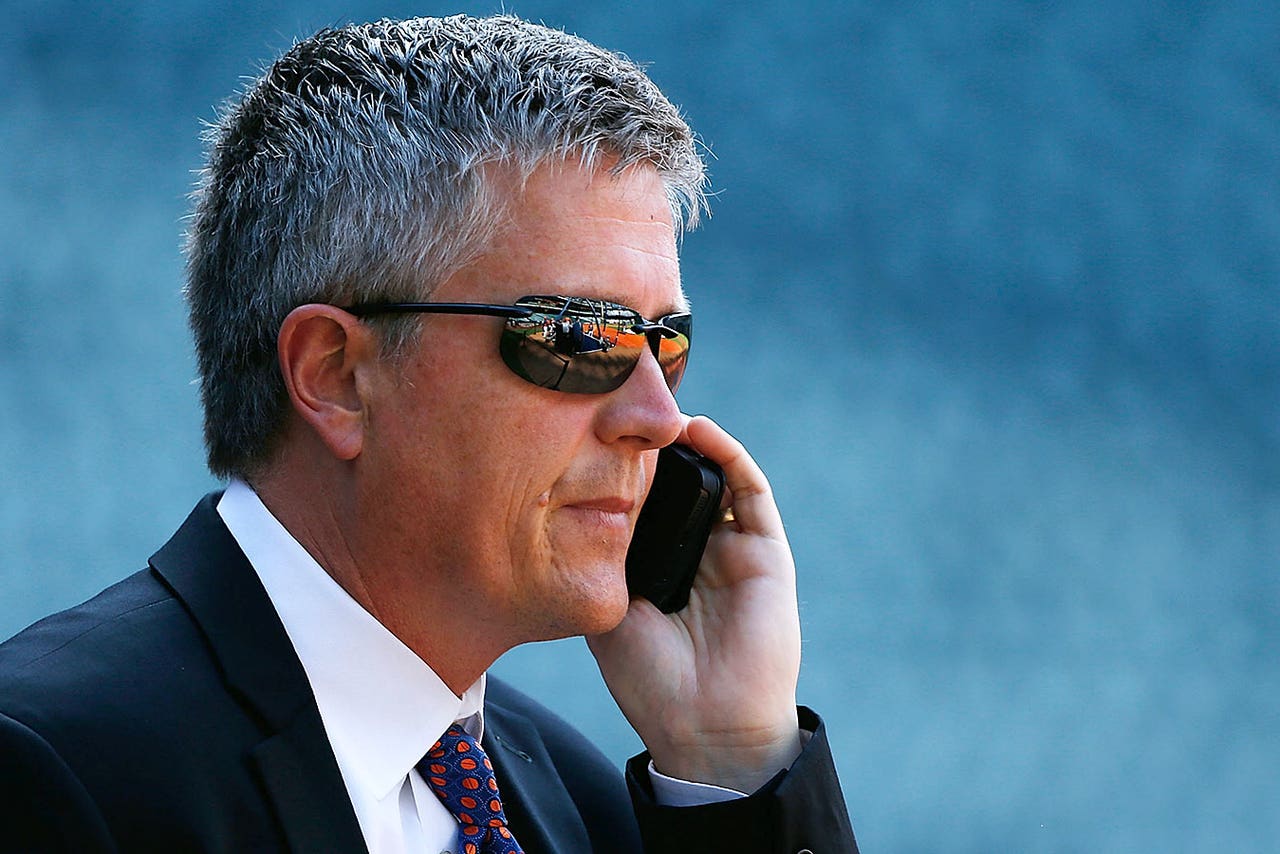 With Chicago Cubs rookie third baseman Kris Bryant off to phenomenal start in 2015 (.278/.392/.461 with seven home runs and 34 RBI in 49 games), it calls to mind the decision made by the Houston Astros in the 2013 MLB Draft. 
With the #1 pick, Houston went with pitcher Mark Appel - who has yet to make his Major League debut. In fact, Appel isn't exactly dazzling at the Double-A level (in 50 innings of work, his ERA is 5.04). 
Astros general manager Jeff Luhnow was recently asked if he has any regrets about the decision to pick Appel rather than Bryant (who went #2 to the Cubs in the '13 Draft). 
As he told Evan Drellich of the Houston Chronicle, he - nor his team - have any second thoughts about the decision: 
"Any time there's snapshots in time, where it's natural to believe that one player may be progressing more than another, really we don't know where this is going to go until the players have played through their first six years in the big leagues It's too early to tell, despite the fact that some players get there more quickly than others and get off to good starts.

"We made the best decisions we can make at the time. We have to make 'em with the information we have and I stand by 'em. We can second guess a lot of stuff, all the time, but it's not really something that I particularly want to spend time doing unless I feel like we, as a group, missed some information or didn't have the right process, in which case we do spend time on it."
While the early returns on Bryant are dazzling right now, it's far too early to write Appel off as a 'bust' considering he's still working his way up to the big leagues. 
---
---