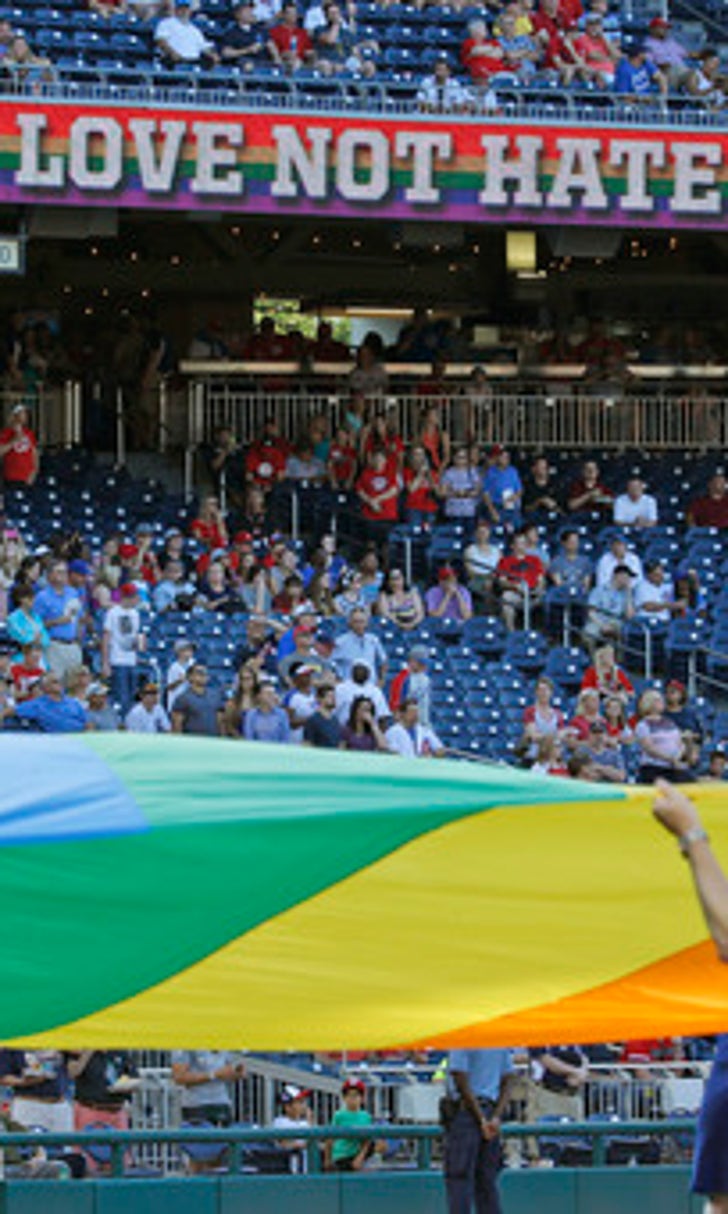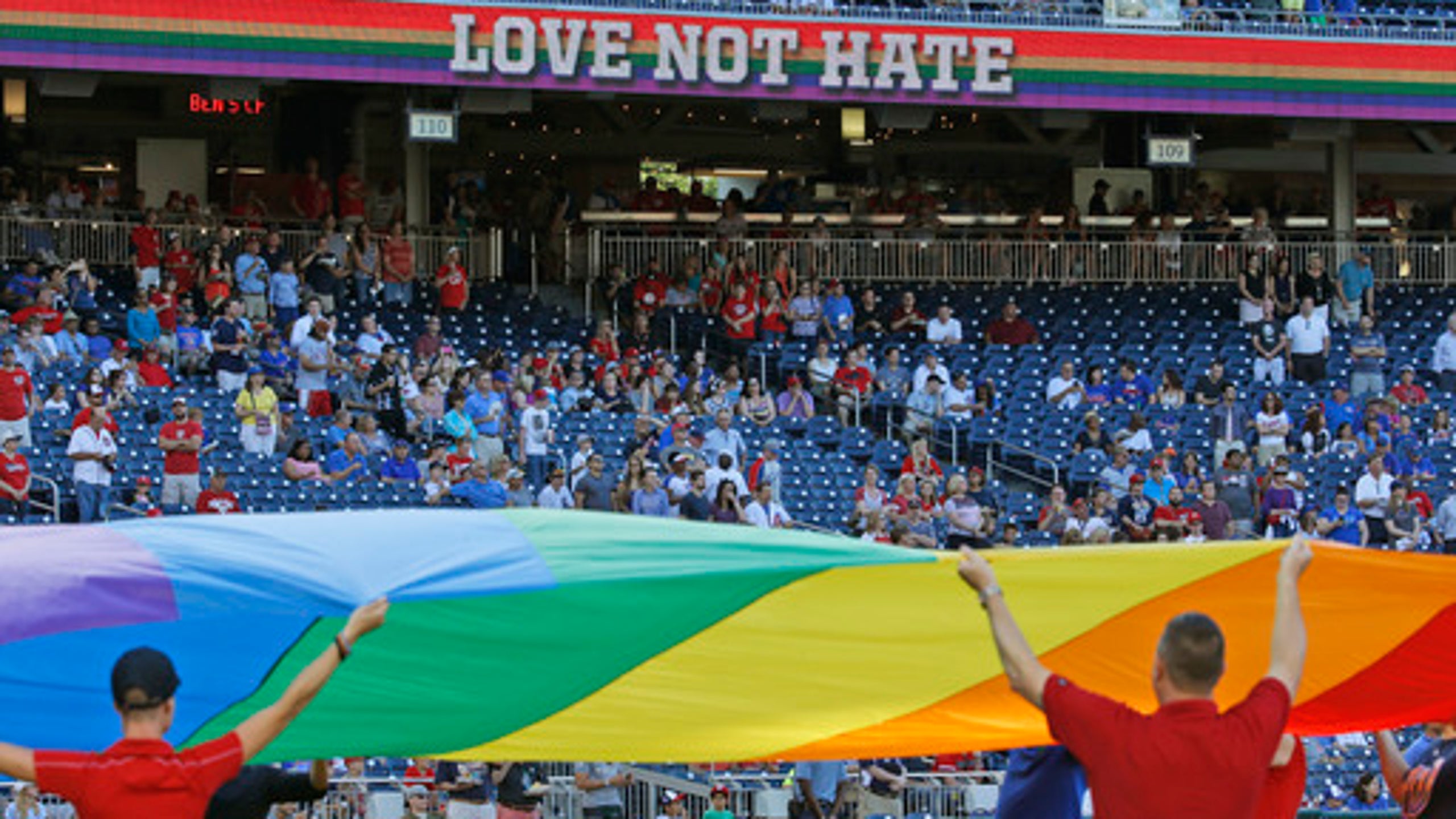 Bean speaks, A's go silent as MLB honors Orlando victims
BY foxsports • June 14, 2016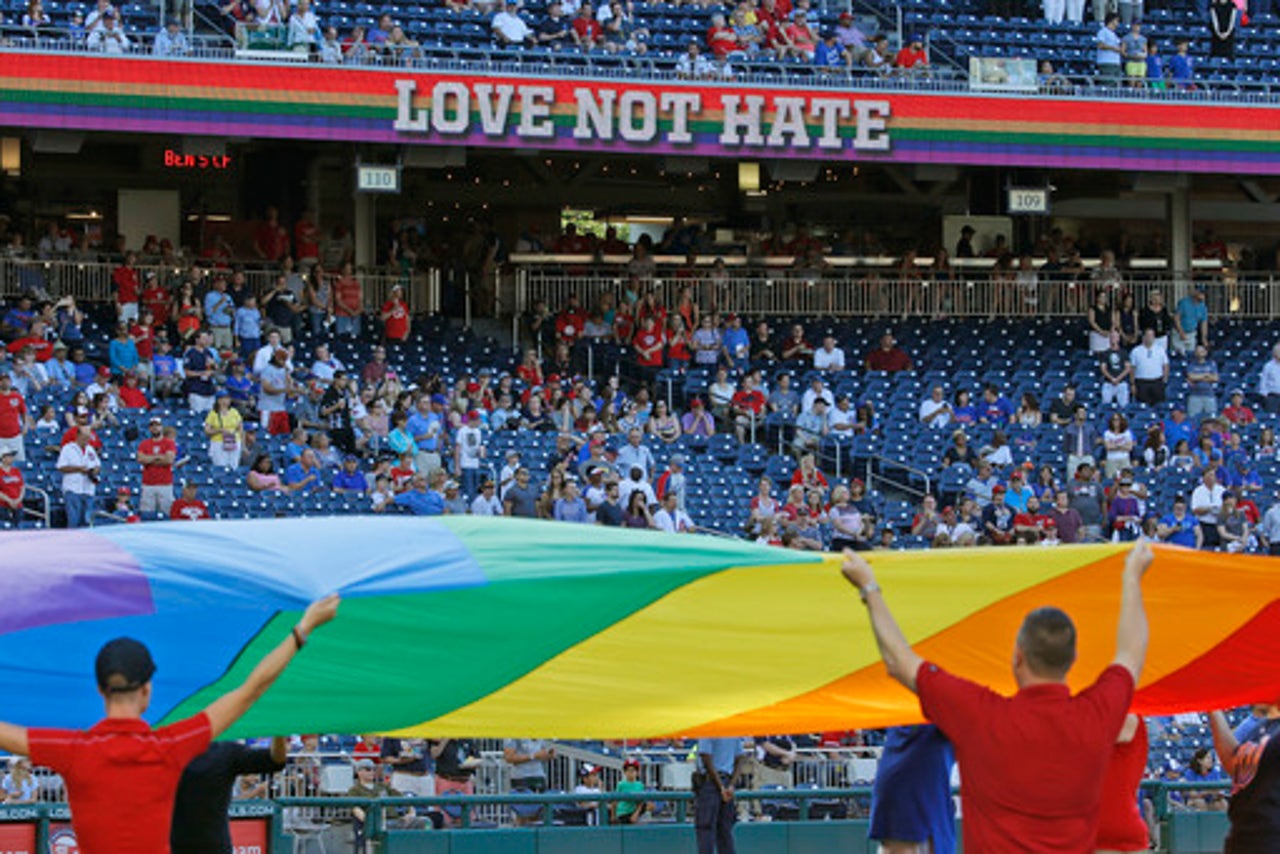 WASHINGTON (AP) Billy Bean spoke hopefully in Washington, the Oakland Athletics eschewed a traditional first pitch for a silent tribute and stadium flag poles featured the gay pride rainbow alongside the stars and stripes.
Major League Baseball on Tuesday honored the victims of the Orlando nightclub shooting that left 49 dead.
Moments of silence and other ceremonies were held at stadiums across the country, including in Washington and Oakland, where LGBT pride nights had already been planned even before the shooting.
Bean, a gay former player and Major League Baseball's first ambassador of inclusion, was at Nationals Park as Washington hosted its 12th annual Night OUT event during a nationally televised game against the Chicago Cubs. Bean was scheduled to visit with members of the Nationals even before the attack in Orlando.
''Everyone's heart in baseball was broken on Sunday morning,'' Bean said. ''It doesn't matter who it happened to. It was a terrible, terrible event in our U.S. history.''
Still, Bean carried an optimistic message, inspired by his own experiences and by what he saw beyond the outfield wall at Nationals Park.
''I turned around and I saw ... the (gay) pride flag underneath the American flag,'' Bean said. ''That's an image - that's a new image. That is a powerful one for the LGBT community and one I want to make sure we're all appreciative of.''
The A's planned to turn their normally celebratory Pride Night into a sign of solidarity honoring the shooting victims.
Oakland will have a somber ceremony in place of a ceremonial first pitch before playing the Texas Rangers. Pitcher Sean Doolittle, Olympic gold medalist and current University of San Francisco basketball coach Jennifer Azzi and broadcaster Eireann Dolan will join fans in passing a baseball and placing it on the mound as a symbol of remembrance.
The team is also passing out A's pride rainbow headbands as fans enter the game, and partial proceeds from each ticket will benefit three local LGBT charities - AIDS Project of the East Bay, Our Space and Rainbow Community Center.
''In our organization, we're all inclusive, as is the area,'' Oakland manager Bob Melvin said. ''And to be able to do something like this, especially at this critical time, feels good.
''Baseball is baseball,'' he added, ''but real life is quite a bit more important, and we're celebrating that today here.''
Elsewhere, the Rays' Pride Night was already scheduled for this Friday, and Tampa Bay has made open seats available for $5. All proceeds will benefit the Pulse Victims Fund, which has been set up for the families of the victims. Everyone in attendance will receive a ''We Are Orlando'' T-shirt.
---
AP freelancers Gideon Rubin in Oakland, Calif., contributed to this story.
---
---