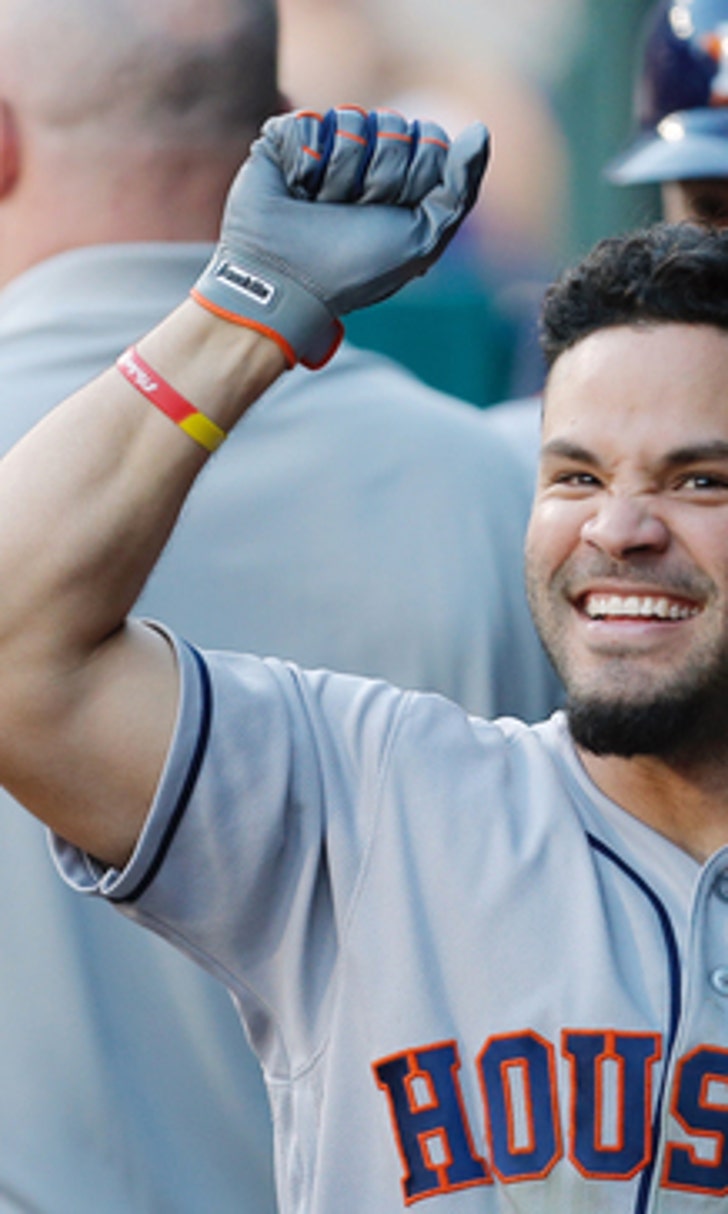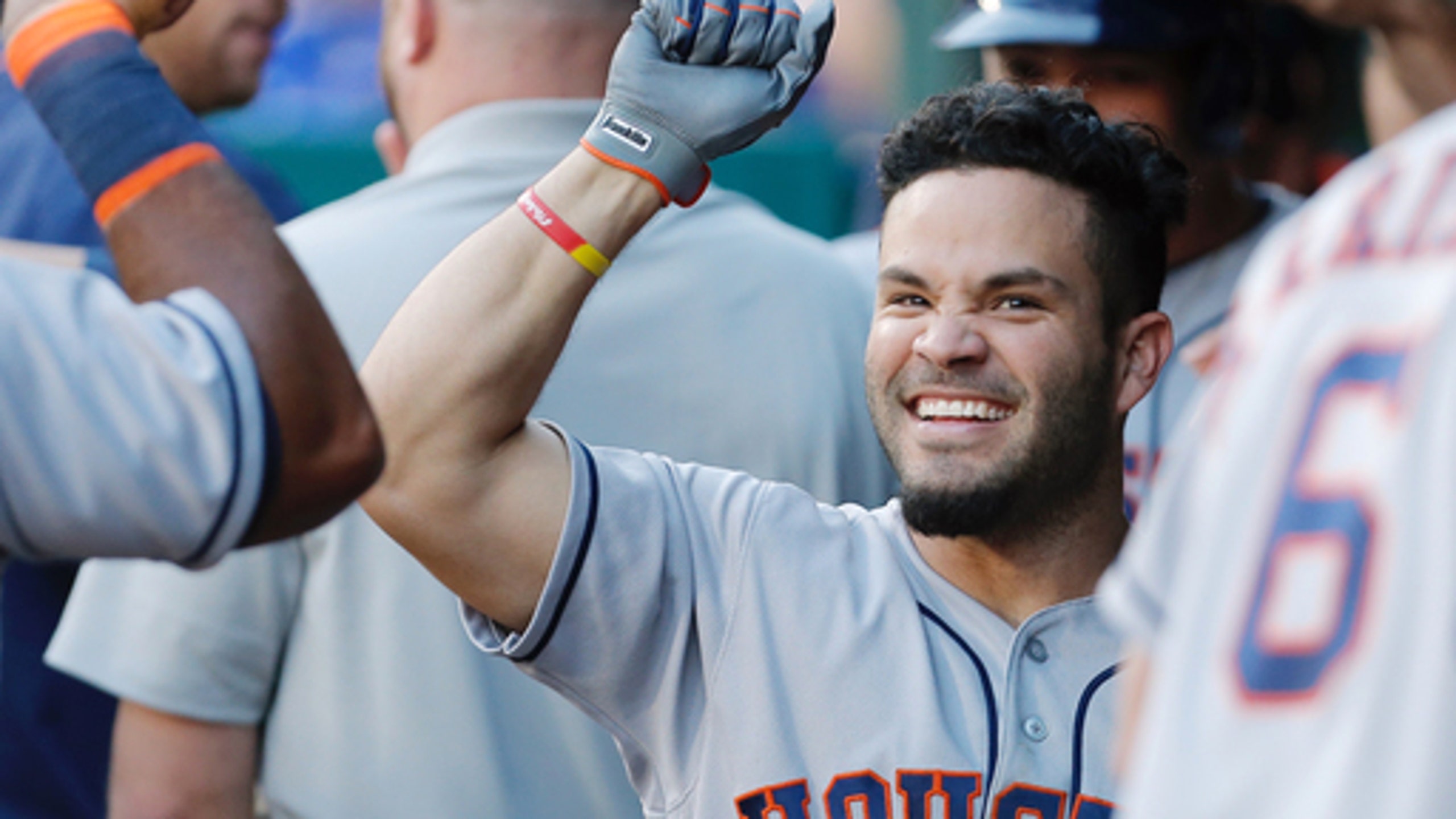 Astros still winless against Rangers in '16 after 6-5 loss
BY foxsports • June 7, 2016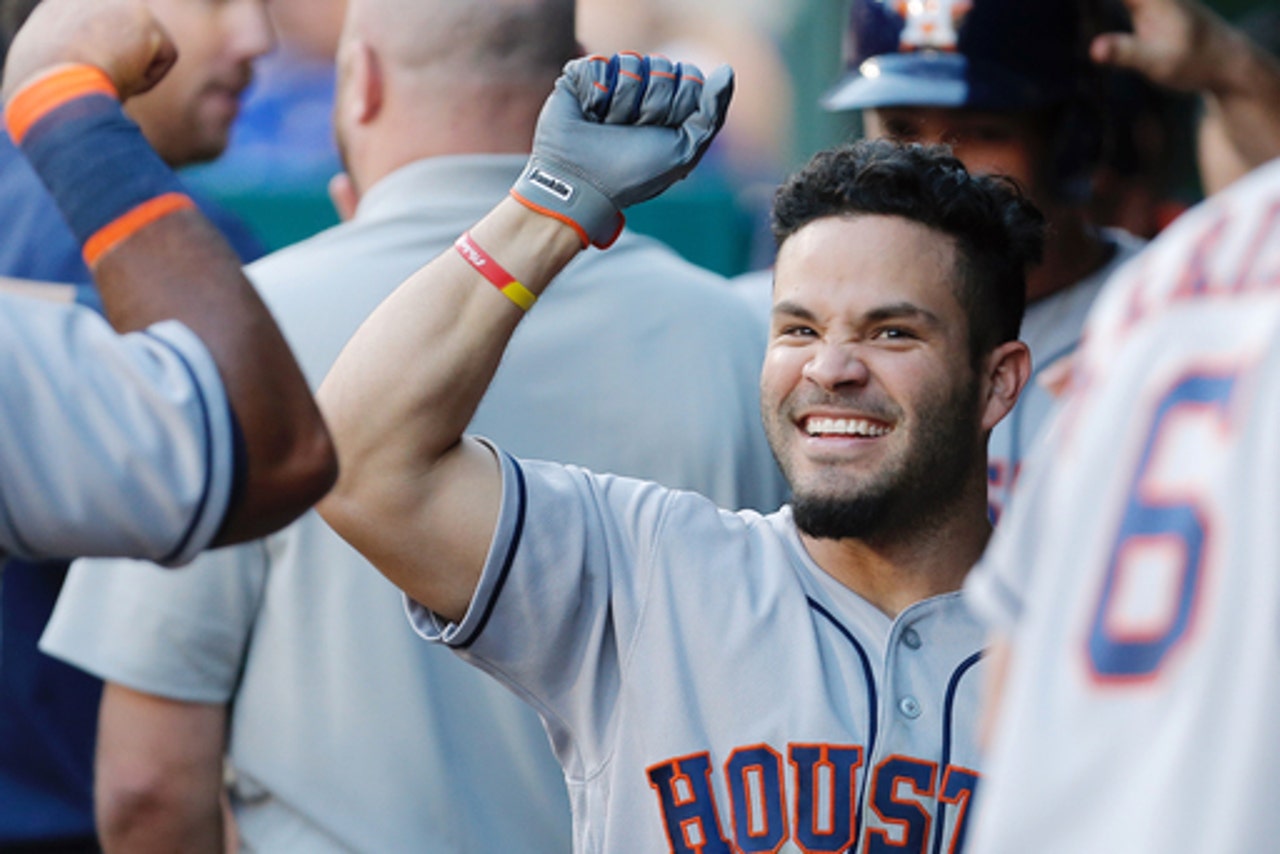 ARLINGTON, Texas (AP) The Houston Astros are still winless against the Texas Rangers this season.
Right after a potential inning-ending double play became only a fielder's choice, Rougned Odor ended the game with an RBI double off the left-field wall to give Texas a 6-5 victory Monday night.
Right-hander Ken Giles took the loss and said the most frustrating thing is ''we have more talent than this team (Texas) does, I believe. We shouldn't be losing these kind of ballgames. We're gonna have to go out there tomorrow and just put them to the ground. That's all we've got to do.''
Houston is 0-7 against the AL West-leading Rangers this season and has lost 11 consecutive road games against its instate rival.
Nomar Mazara had a one-out single in the ninth off Giles (0-3) before Adrian Beltre dropped to a knee when he swung and hit a grounder to shortstop Carlos Correa, who fielded the ball cleanly before it got caught briefly in his glove. While Mazara was out at second, the 37-year-old Beltre hustled to beat the relay and avoid an inning-ending double play.
Odor's opposite-field shot ricocheted off the wall and past left fielder Colby Rasmus, and Beltre ran all the way home.
''(The ball) carried a little bit farther than everyone expected. It was a little tweener for Colby on whether to sit and play it off the wall or try to get back there,'' Astros manager A.J. Hinch said. ''It was a timely, well-placed hit.''
But Odor, who earlier had a solo homer and a sac fly, would have never batted in the ninth and the game would have gone to extra innings if Correa could have completed the double play like he felt he should have.
''The ball got caught in my glove a little bit, so I gave him more time to run,'' Correa said. ''If I had a good grip right away, we would have had a double play.''
Sam Dyson (1-1), the fourth Texas pitcher, had a perfect ninth.
Jose Altuve's 10th homer, a three-run shot in the third for the Astros, tied the game at 3. He had three hits to stretch his hitting streak to 12 games and raise his average to .336.
Rasmus had an RBI single in the seventh to give Houston its only lead. Correa had a leadoff walk, went to second on a wild pitch and scored to make it 5-4.
Texas led 3-0 in the first, when Jurickson Profar had a leadoff triple and scored on Ian Desmond's infield chopper fielded by first baseman Marwin Gonzalez when starting pitcher Mike Fiers didn't go cover the base - and instead squatted down near the mound when the play was over.
''I think the confusion with the runner on third, with Marwin playing close in, creates a little bit of an unknown for Fiers on whether (Gonzalez) is going to throw it home or go to first,'' Hinch said. ''But the responsibility is to go to first.''
CLOSER CHANGE
Luke Gregerson, who had been the Astros closer, pitched a perfect eighth with two strikeouts on the same day Hinch said he was going with closer by committee. Gregerson had blown saves his previous two appearances, the second time in three weeks the right-hander blew save chances in consecutive appearances.
SHORT HOPS
The Rangers, whose 35-22 record is the best in the American League, have won four in a row and eight of nine. The Astros entered the game having won eight of nine and 11 of 13. ... Profar has hit safely in each of his first 16 career starts in the leadoff spot, a Rangers record. Profar has led off in all 10 games he has played this season, and his 10-game hitting streak is one shy of Elvis Andrus for the longest for a Ranger this season. ... It was the second game the Rangers won in their last at-bat this season. It was Houston's third such loss.
UP NEXT
Astros: LHP Dallas Keuchel (3-7, 5.50 ERA), the reigning AL Cy Young Award winner, has a 3.46 ERA his last two starts since allowing seven runs in six innings in a 9-2 loss to the Rangers and Cole Hamels on May 22. Keuchel is 0-2 in two starts against Texas this season.
Rangers: Hamels (5-1, 3.39) is six strikeouts shy of 2,000 in his career. The lefty has a 1.23 ERA (two earned runs in 14 2/3 innings) in winning both of his starts against the Astros this season.
---
---