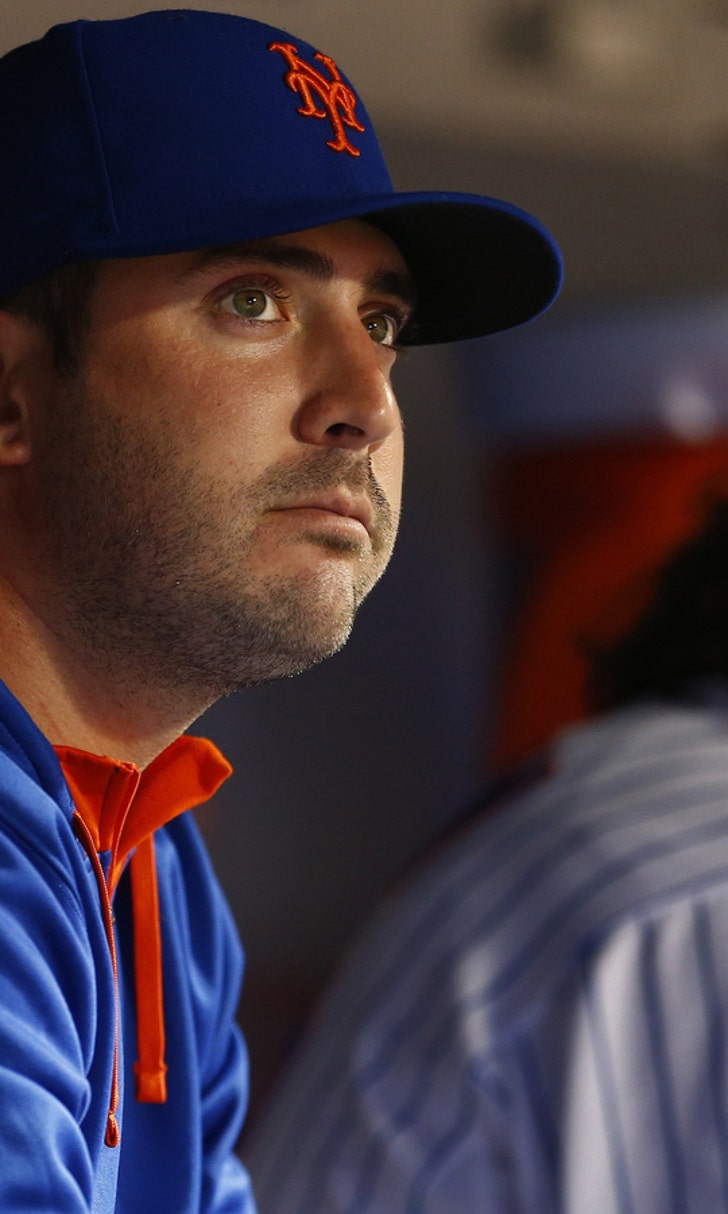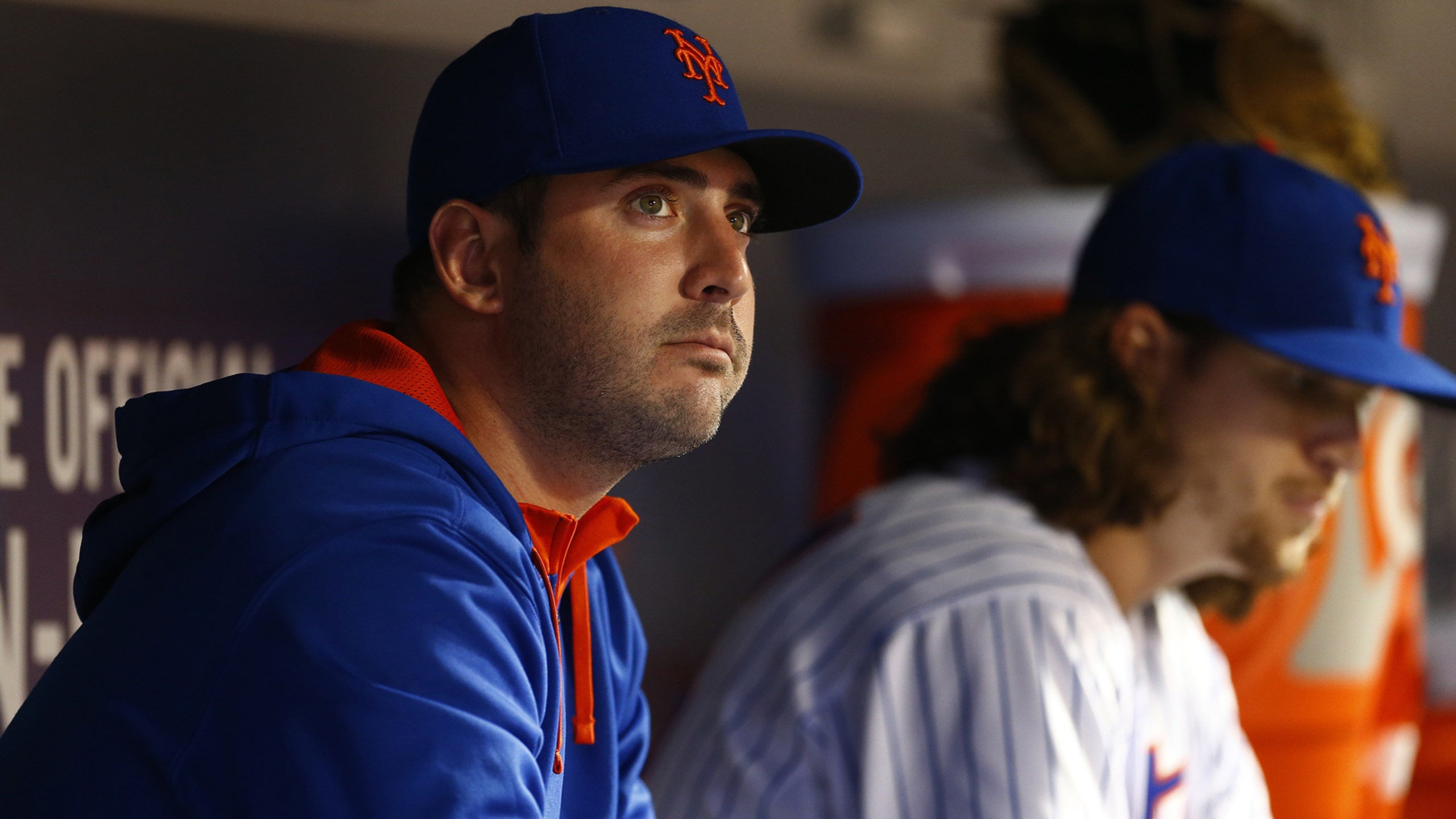 An uneasy, perfect fit: The six-man rotation and the Mets
BY foxsports • August 21, 2015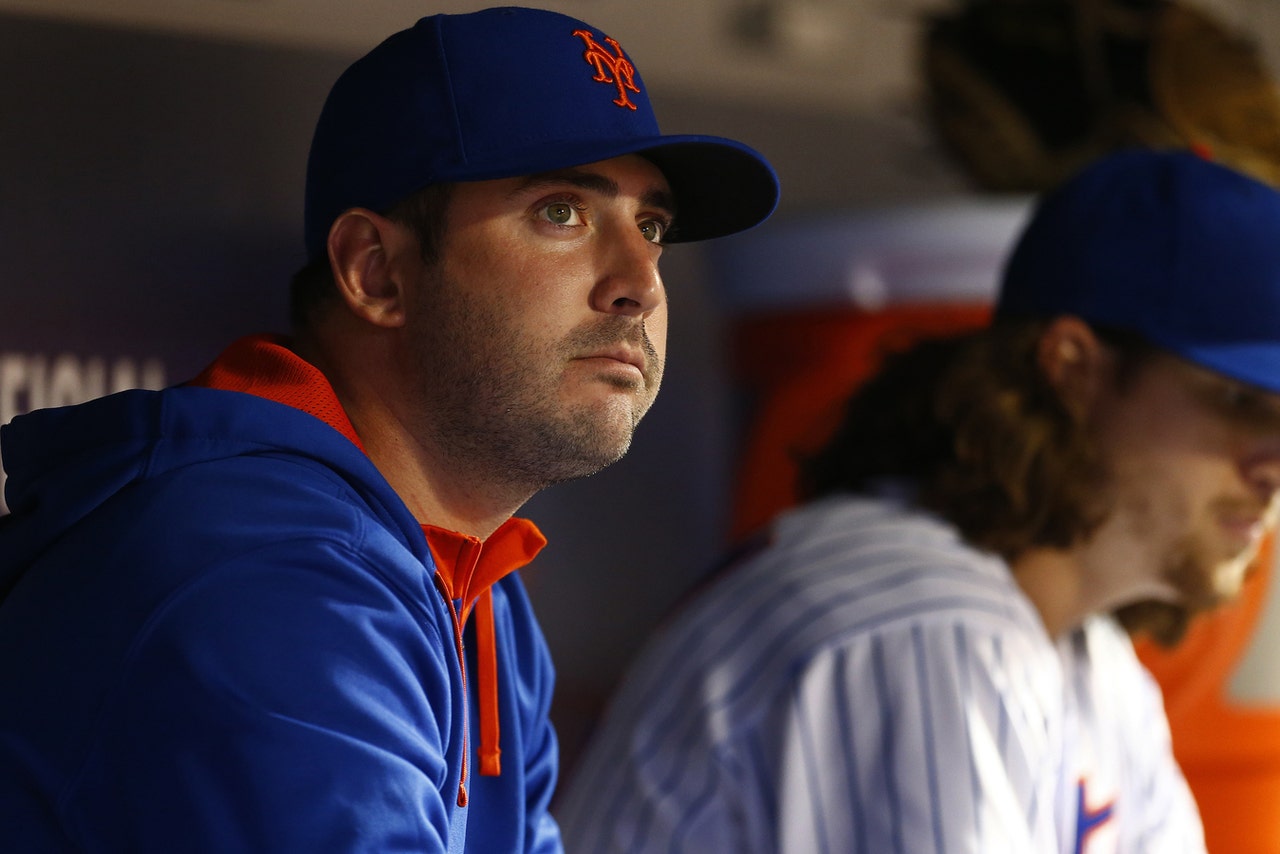 By Eno Sarris
The Mets are about to get all six of their best starters healthy again, as Steven Matz just had his second rehab start Thursday in his return from a strained muscle in his side. It looks like the Mets will return to the six-man rotation. They should. The circumstances on this particular team make the six-man rotation a perfect match.
Yes, Matt Harvey made some waves when he complained that he didn't know what to do with his extra day off after the Mets went to the six-man rotation. Turns out, he's not alone. And yet, his rotation mates have a lot to teach him about maintaining a schedule with an extra day of rest.
Harvey complained about figuring out how to use the extra day. "I just have to do a better job of finding a way to find a rhythm throughout an extended period of rest like that," he said to Mike Vorkunov of the Star-Ledger. In the piece, he talks about energy levels, routine and possibly adding a second bullpen day in order to best use the time off.
Harvey's a veteran compared to his rotation mates, and it's been a while since he's pitched in a six-man rotation, if ever. But Matz and Noah Syndergaard have recently thrown in six-man rotations, and they've done some figuring out of their own.
Matz said he threw in a six-man rotation "throughout the whole minors up until this year," but that his routine changed a bit in Double-A. Instead of taking a full day off without pitching, he established a routine that included a little bit of work every day. "Day after your start is a little toss," he said. "Next day is long-toss. Next day is touch and feel. Next day bullpen. Day off. Pitch." He explained that touch and feel was 10-15 pitches, all fastballs and changeups.
Syndergaard was part of a six-man rotation in Port St. Lucie, a High-A team in the Florida State League where he pitched in 2013. Back then, he used to do a little throwing in his extra off day. Then when he moved to the five-man rotation, he would throw to 90 feet a little bit after his start. Now? "Now I don't even throw the day after my start," Syndergaard told me. "That's just a day I where I don't even pick up a ball."
It seems that everyone preserves the sanctity of the two days running up to the start. "I always do side, day off, pitch," said Syndergaard, and Matz agreed. But with that part locked down, there's still a question of what to do the day after your start, and the next day. Perhaps Harvey just needs to add a "touch and feel" session.
Still, it seems that this is almost a perfect fit of strategy and personnel. Both Matz and Syndergaard agreed that they didn't have enough innings remaining to finish a full year, and they'd pick doing this over being shut down completely. Harvey might not agree with this idea, but he's also coming back from Tommy John surgery. And even if the full innings limit is up in the air, there's some consensus he can't pitch 200 innings this year. At least Harvey's pitching coach seems sure he won't.
So, if you combine two youngsters who aren't ready to throw 200 innings with a veteran coming off surgery, and a pitcher in Jon Niese who has never thrown 200 innings, has a history of shoulder issues and has been injured this year, and you're four-sixths of the way to a rotation that should probably plan for extra days of rest — a rotation that should probably welcome the six-man plan.
Jacob deGrom and Bartolo Colon could have a beef, but even those two probably would put up less of a fight than many other veterans. deGrom has never pitched 180 innings in his career, and is new to his repertoire. Colon is 42, has an injury past of his own, and is not willing to go to the bullpen. At least he's demonstrated that unwillingness to the Athletics and Red Sox in the past.
And lastly, while the bullpen hasn't been great so far, it's been decent, and it's been used less than any other National League bullpen so far. It's tied for the youngest bullpen in the league, too. With Jeurys Familia breaking out, newcomer Tyler Clippard playing the part of the veteran, a decent lefty in Sean Gilmartin, an everyday man in Carlos Torres, and a find in Logan Verrett, this bullpen has at least the depth if not the star power to deal with the extra load.
The six-man rotation looks like it helps cuts down injury, as Rob Arthur has shown. It works well in Japan. This team is well suited for the strategy in terms of the starting staff and the bullpen. It might require a little work to figure out the routine, but it's probably worth the trouble.
More from Fangraphs:
---
---