Fantasy Baseball: How Does Taijuan Walker's Move Effect His Value?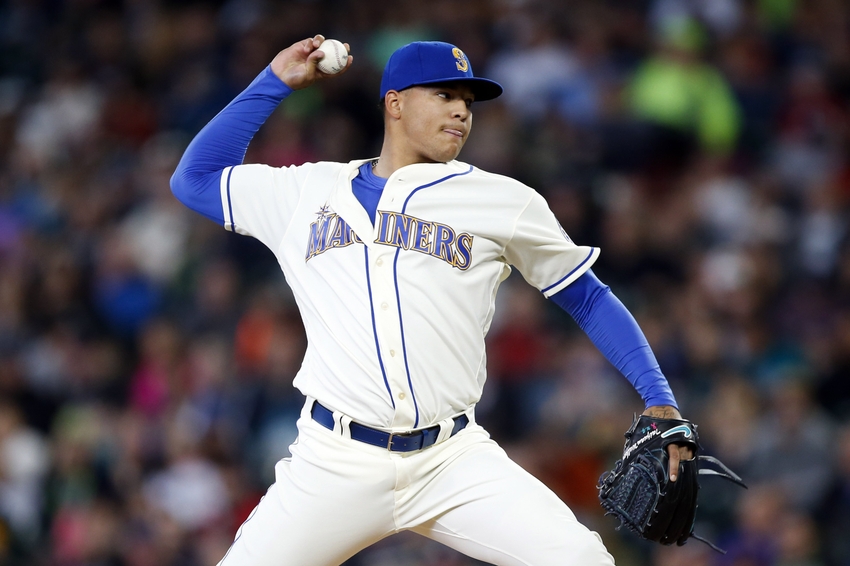 The Seattle Mariners and Arizona Diamondbacks came together on a trade right before Thanksgiving, sending one-time top pitching prospect Taijuan Walker to the desert. What impact will this have on Walker's fantasy baseball value?
Taijuan Walker has been an interesting name in both fantasy baseball circles, and in Major League front offices for a while now, but hasn't quite lived up to the billing in the early going of his big league career. Last season Walker held a 4.22 ERA, which is a little bit worse than league average. If you stack up that figure with all pitchers that totaled at least 100 innings in 2016, he ranks 74th.  If you're in a standard scoring league, that's already one hole that needs to be compensated for, leaving saves (ineligible), wins, strikeouts and WHIP.
Wins are a bit subjective to the quality of the team the pitcher is on, and can be found just about anywhere. At 74th in ERA, 73 other pitchers rated higher than he did and just about all of them finished with a higher win total, including a number of those with worse ERAs.
His strikeout rate is decent, but again, nothing near the top of the leaderboard. He finished with a 7.97 K/9 rate in 2016, and has hovered right around the eight mark in his big league career. If you're looking for strikeouts, there are some other players with similar strikeout rates that will give you more overall value. A couple of examples would be Matt Moore of the Giants (8.08 K/9) who will be spending a full season in the city by the bay and be able to benefit from spacious AT&T Park. Jake Odorizzi (7.96) and Mike Foltynewicz (8.10) offer a little more upside as well.
More from Call to the Pen
Walker's WHIP ranked 52nd in 2016 at 1.24, which was actually tied with Chris Archer's in a down year for the Tampa Bay Ray. He'll be well off the board before Walker.
So what we're seeing is a pitcher that could be taken on a flier in the later rounds, and could blossom into one of the better arms in your rotation if he can put it all together.
The stats from last year aren't the only problem area that are concerning, however. It's the move to Chase Field, which has been notoriously harsh to pitchers. Zack Greinke was signed by Arizona last winter to an extremely lucrative deal after posting ERAs of 2.63, 2.71 and 1.66 between 2013 and 2015, but posted an ERA of 4.37 in 2016. While Chase Field wasn't the only factor here, as he posted a 3.94 mark on the road, it certainly didn't help matters. And that's Greinke, who has had lots of success in the big leagues.
Another worrying factor for Walker in Arizona is his 4.99 FIP, which is a more accurate depiction of how effective a pitcher is. With his ERA being substantially lower, that means that the defense behind him was bailing him out of some jams. If he pitched the exact same way in 2017 with the Diamondbacks and their terrible defense, his ERA isn't going to look pretty.
Finally, his home run rate was extremely high given the number of innings he tossed. Over 134 1/3 innings Walker allowed 27 home runs for a rate of 1.81 per nine innings. A move to Arizona will not help that number go down without vast improvement from Walker.
The upside with Walker is that he gets a change of scenery, and sometimes a different voice is all that a pitcher needs to turn the preverbal corner. It's just a shame that that place is in one of the most hitter friendly parks in baseball.
Walker is worth a flier, but there are plenty of other options that have flier potential that have more to be excited about. If he were to make a move to the bullpen we would certainly have to re-evaluate his value.
This article originally appeared on