Dodgers' Guerrero advises new teammate, fellow Cuban Olivera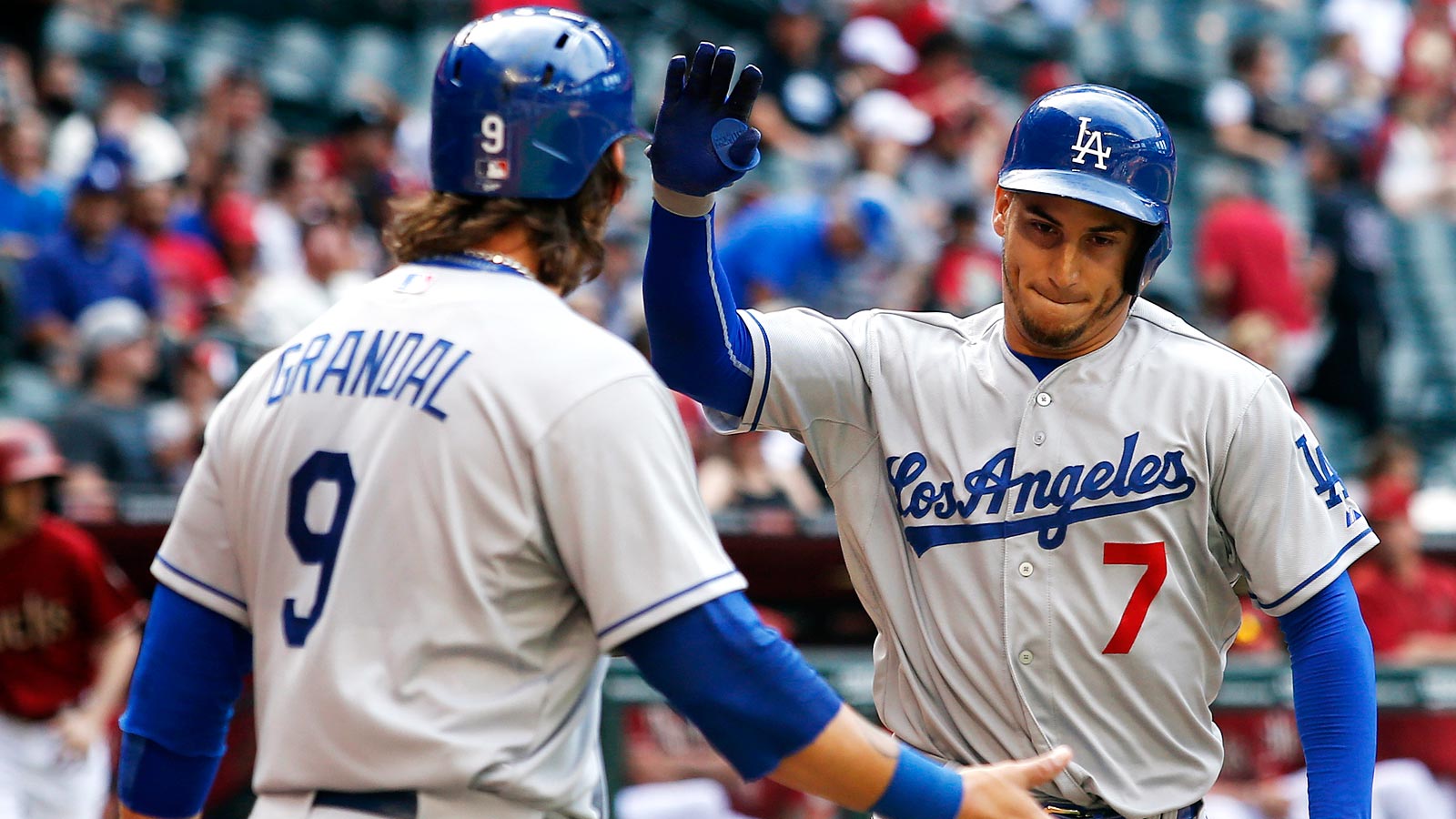 Dodgers third baseman/left fielder Alex Guerrero says he's been happy to advise his new teammate and fellow countryman Hector Olivera. This is despite the fact that Olivera, a third baseman, may very well make Guerrero dispensable. Guerrero tells the Orange County Register:
"I'm very happy that he's joining the team. I'm excited for us, having another Cuban teammate. More importantly, he's going to help the team."
Guerrero says he highlighted one of the main differences between Cuban baseball and American baseball:
"I told him the baseball here requires a lot of discipline, on the field during games and during your preparation. The best baseball in the world is played here. Fewer mistakes are made…"
Guerrero could have easily pointed to Yasiel Puig, another Cuban-born teammate, to impress upon Olivera the importance of discipline. Puig has been criticized throughout his young career for lapses in discipline and mistakes on the field as well as a penchant for showmanship. He could even mention the scolding he received from Giants pitcher Madison Bumgarner for the way he ran out of the box after hitting a pop fly off of him.
Guerrero noted that the toughest challenge may be Olivera's adjustment to a new life off the field: from the language to the culture. Fortunately for Olivera, the Dodgers now have a handful of Cuban-born players like Guerrero and Puig, as well as Yasmani Grandal, who can help ease Olivera's transition.
(h/t Orange County Register)
Photo credit: Rick Scuteri/USA TODAY Sport