Chicago Cubs Sign Jon Jay to One-Year Deal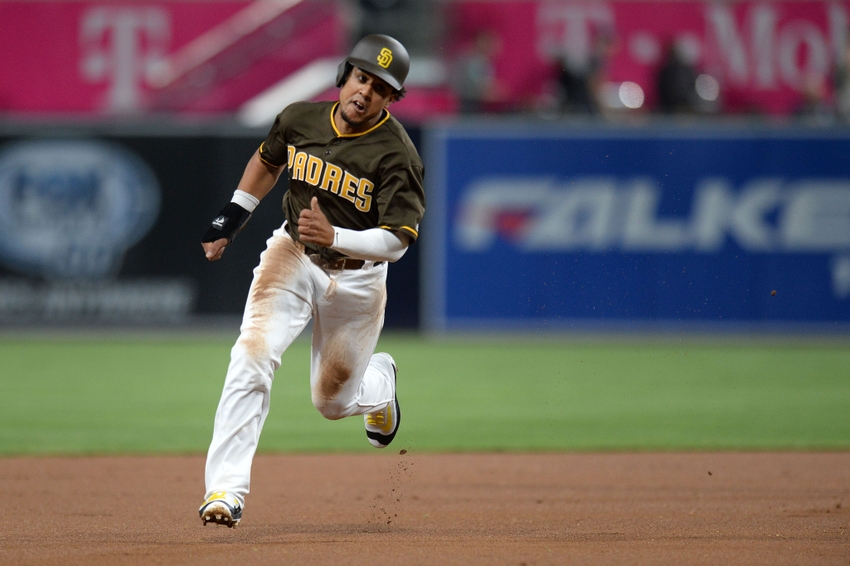 The reigning champion Chicago Cubs added to their outfield by agreeing to a one-year deal with Jon Jay.
Complacency is the bane of every championship team. This is the single urge that every franchise must conquer following their championship victory. Too often, teams rest on their laurels and forget that there is a new season right around the corner. Due to this, championship teams often wait too long to make big moves and lose the opportunity to improve their team in an adequate fashion.
The Chicago Cubs are doing their best to fight this trend by signing ex-St. Louis Cardinal and San Diego Padre Jon Jay to a one-year contract reportedly worth $8 million.
Jay is an acclaimed outfielder with a stellar defensive reputation. He is coming off a frustrating season that was stymied by a broken forearm. With this move to Chicago, he is hoping to rekindle a career that has seen two back-to-back seasons with subpar production levels. Following a 2015 season plagued by a nagging wrist injury that never totally healed from offseason surgery, Jay was traded to the Padres for Jedd Gyorko.
More from Call to the Pen
Jay's move to Chicago hints at the Cubs' waning interest in retaining their All-Star center fielder Dexter Fowler.
Going into the offseason, retaining Fowler seemed like their number one priority. However, as the off season has progressed and the free agent market has had time to pan out, Fowler has moved out of the center of the Cubs' free agent plans.
As it stands now, with the addition of Jay and suspected loss of Fowler, the Cubs have numerous options for their outfield arrangement. Kris Bryant and Kyle Schwarber are both available for time in left, Jason Heyward and his Gold Glove in right, Jorge Soler and Ben Zobrist in either corner position, with rookie Albert Almora Jr. and now Jay in center field.
While Jay may not be able to match the offensive output of Fowler, he will more than make up for it with his incredible defensive skills. In his career, Jay has a .995 fielding percentage, good enough for best among active outfielders, tied only with Jacoby Ellsbury. Add Heyward, who sports a .988 fielding percentage, and opponents will have a difficult time finding any grass on the right side of the outfield.
The addition of Jay is surely to be the first in a number of moves for the Cubs over the course of the offseason. As the offseason progresses, we will get a better picture of how they aim to make a run at a repeat World Series championship. Right now, their direction is unclear. The only thing we know for sure is that Jon Jay will be a part of this picture.
This article originally appeared on