Brewers' Garza can barely conceal his anger on the mound
Milwaukee Brewers pitcher Matt Garza is an excitable individual, known for being a bit fiery at times on the mound. Monday was one of those times.
The Brewers were trailing the St. Louis Cardinals 1-0 when Garza surrendered a three-run, sixth-inning home run to Jon Jay, icing what ended up being a 4-0 Cardinals win.
To say Garza was mad at himself over the homer would be an understatement, and it's a surprise the right-hander's screams of frustration didn't tear a hole in his own glove.
Take a look at a pitcher you would not want to mess with in the GIF below, courtesy of Eye on Baseball.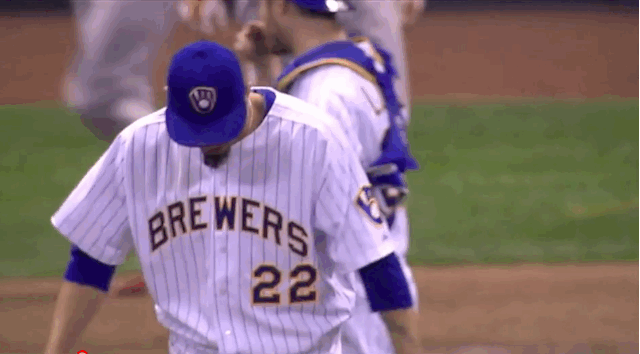 MORE FROM NESN
Garza wants to kick Cubs' teeth in
Brewers pick up firefighters' bill in Boston