Atlanta Braves Announcing Picks for 2016 Arizona Fall League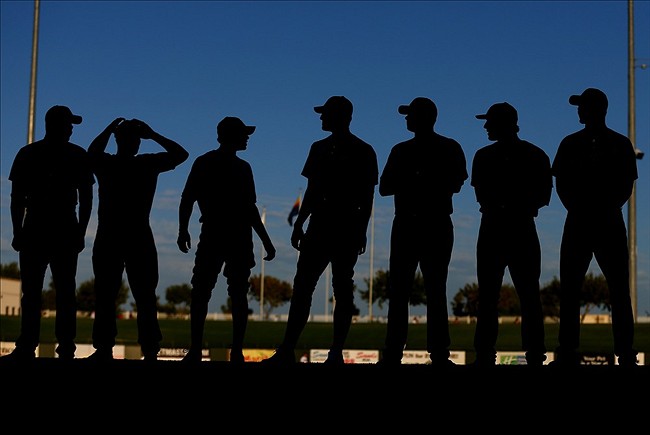 Today begins the roll-out of Arizona Fall League announcements, including team assignments and rosters.  Which Braves' minor leaguers are going this year?
Only one top Braves prospect is heading to the desert for November, but it's a big one…though he doesn't look that big standing next to his teammates.
MLB has just announced that Ozzie Albies will headline the Braves' contingent that will help form the Salt River Rafters in the 2016 edition of the Arizona Fall League.
Albies is quoted as still looking forward to the possibility of a call-up to Atlanta next month, but still sees this opportunity as part of the process – the process of working hard and being patient.
"If I don't get the callup, I'll keep playing hard and open the new season in the new stadium with the Braves," Albies said. "I will work harder in the offseason to have a great Spring Training again, to make things finally happen.

"I am patient, I am patient. I'm playing this game for me and my family. I have my goals and I want to reach my goals. I'm not going to step back. I'm going to go aggressively for it."
About the AFL
There are six teams in the Arizona Fall League, and each year five major league clubs are assigned to supply roughly eight players apiece to that club.  This is certainly a unique format, intended to allow some prospects a chance to see what they can do against some stiffer competition.
Atlanta has been assigned to the Easter Division's Salt River Rafters this fall, along with the Diamondbacks (no jokes, please!), Rockies, Tigers, and Brewers.
The rest of the Braves' contingent to join Albies (2B/AA) is currently slated to be these players:
Play begins on October 11st and runs through a Championship game on November 19th.
This article originally appeared on